Researchers help youth get involved with Toronto's net-zero carbon plan
A new report co-authored by Laura Tozer, an assistant professor at U of T Scarborough, will guide researchers on a youth engagement approach for the City of Toronto's TransformTO Net Zero Strategy
The City of Toronto plans to reduce city-wide carbon emissions to net zero by 2040, and researchers from the University of Toronto are helping to ensure young people play a key role in reaching its goal. 
A new report outlining best practices will guide researchers as they co-design a youth engagement strategy with the city for its TransformTO Net Zero Strategy – one of the most ambitious plans to reduce greenhouse gas emissions in North America.
Researchers will spend the next year working with youth climate activists and youth-led organizations to begin pilot projects and boost existing programming, all while studying which approaches work best and why. 
"We're helping support the change while we're studying the change," says Laura Tozer, co-author of the report and assistant professor in the department of physical and environmental sciences at U of T Scarborough.
"We have lots of research questions around what young people think a good life would look like in Toronto's net-zero carbon transition – and how we would get there."
The Youth Climate Action in Toronto project will also study ways to support young people from historically marginalized communities in overcoming the additional barriers they face, such as stereotypes and a lack of representation in environmental work. Several research questions and initiatives will focus on ways to reach underrepresented demographics and communities, and amplify their voices.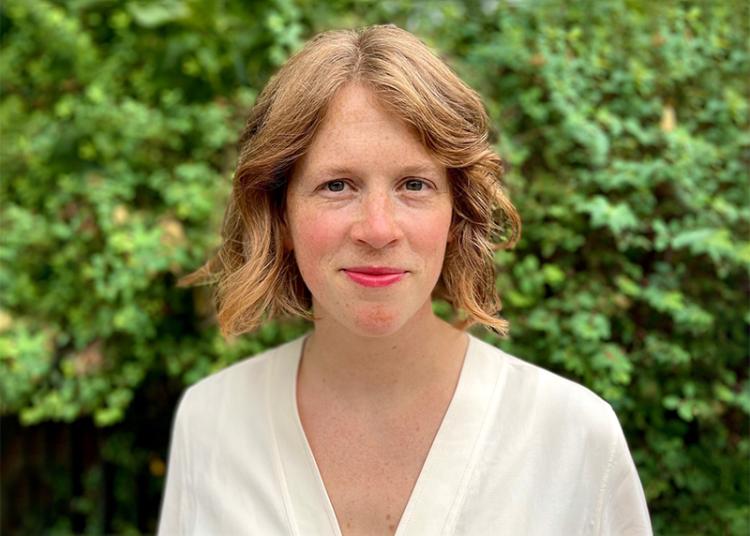 Researchers plan to support about eight pilot projects so far. For example, Eve Tuck and Fikile Nxumalo, associate and assistant professors respectively at U of T's Ontario Institute for Studies in Education (OISE), are working with the Tkaronto CIRCLE Lab to run an after-school workshop where Black and Indigenous youth are designing a land education program focused on climate justice.
One initiative led by Michael Classens, associate professor in the School of the Environment in the Faculty of Arts & Science, is examining how youth-led efforts to improve food justice can overlap with climate action, while another project will study methods to spread the word on climate change in ways that address – not exacerbate – the significant impact the climate crisis has on youth mental health.  
"We want to fundamentally resource the action that is already being taken," says Tozer, director of the IMPACT Lab, a research group focused on climate-change policy and action. "This project is really about supporting the way that young people want to do this work."
Several initiatives are bridging different fields of study – a core aspect of the U of T centre co-funding the project, the Climate Positive Energy Initiative. Many of the centre's experts – which span scientists, engineers and economists to social scientists and policy researchers – are bringing different research questions and insights to the project.
"It's a very diverse interdisciplinary team coming at this question from a lot of different angles," Tozer says.
Report highlights opportunities and obstacles to engaging youth
The researchers' report lays out best practices gleaned from existing research and their own interviews with young climate activists, city employees and youth engagement specialists, which probed what makes young people want to take action – or avoid it.
They found youth are deeply worried about climate change – to the extent that it is harming their mental health – but many are convinced their actions won't make a difference. Some see climate change as just one of many threats facing the world, some don't know where to start and others are moored by feelings of frustration and betrayal at older generations.  
The report does strike an optimistic tone, highlighting successful programs, workshops and events across North America – many hosted by schools and noted as accessible entry points. Youth climate councils working with municipal governments were found to be powerful outlets, though more difficult to join.
While many youth believe governments should be held accountable in finding solutions to climate change, they often had low levels of trust in the political process. Young climate activists also shared a concern at being seen as a token young person in political spaces – Tozer says unless they see their voices making an impact, they risk further losing trust in governments. 
"Young people need to get something out of this engagement – they don't want to just be extracted from," Tozer says. "They'll stop engaging if nothing happens, and stop lending their brilliance to what should be done on climate action."
The report also highlights the importance of community. Young people are effective recruiters, and spaces that are welcoming, fun and community-oriented tend to not just get young people involved, but keep them coming back. The report also highlights how important it is to acknowledge youth as individuals with varying goals, free time and capacities – as one interviewee put it, "We're not all Greta [Thurnburg]."
"There are differences in which young people are able to take climate action now, or think of it as part of their lives, so taking an equity-based approach is also important," Tozer says. "Young people hold strategic power when it comes to climate action, and they are capable of great influence."
UTSC