Reaching the hard to reach: Munk students in South Africa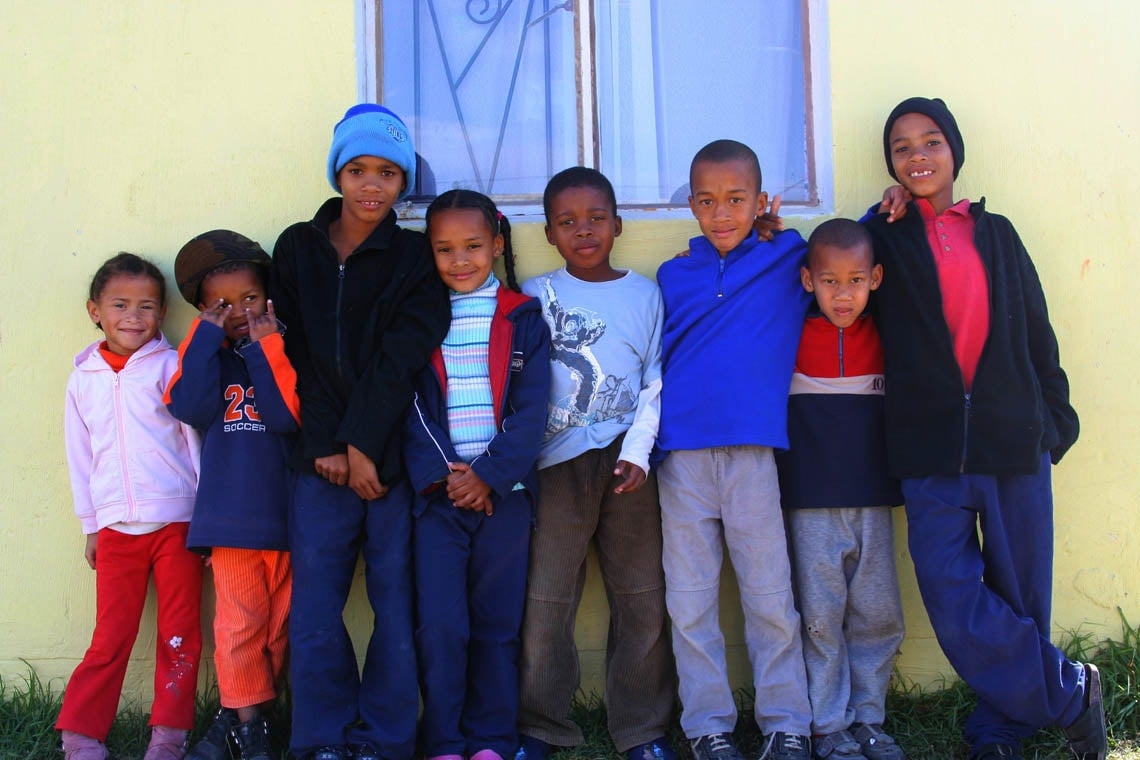 Kourosh Houshmand and four other U of T undergraduates are in South Africa this week for some intense field research into birth registration and human rights.
They've been preparing with the Munk School of Global Affairs' Professor Joseph Wong for 10 months on "Reaching the Hard to Reach," a research project in six countries, including South Africa, that focuses on how social services can reach the poorest of the poor. Chosen from 140 applicants, the five student-researchers are in South Africa to examine how and why the country's birth registration was so successful, and more broadly, how that success can be transplanted to other communities. This work has been supported through a partnership with the MasterCard Center for Inclusive Growth.
"There are people in this world who need help but are invisible, and this study is essentially about how to make them visible," says Houshmand (left), who's in his fourth year of study in Ethics, Society and Law and who also runs an international non-profit called Solar for Life and is a recipient of Canada's Top 20 Under 20 Award for his work in entrepreneurship, journalism and international development in Africa.
After apartheid, South Africa went from registering 20 percent of births in previously segregated communities to registering nearly all of them in only 20 years. Houshmand and the other students will interview experts in birth registration in Johannesburg and elsewhere to find out how and why this success took place so quickly and broadly.
The implications are enormous. Today, the births of more than 200 million children around the world aren't officially recognized. The consequences of invisibility are devastating: people have no access to official healthcare services, education and political rights, and they're susceptible to human trafficking and exploitation. The Sustainable Development Goals, the global roadmap for building the world we want, launched by the United Nations in September 2015, calls for all countries to provide legal identities for all people, including birth registration, by 2030.
To find out more about solutions to invisibility, the U of T students will interview South Africans working in rural health clinics, NGOs and children's rights groups, among others. "Our goal is to shadow mobile units that go deep into the countryside to register births," Wong explains. The students will start in Cape Town, and travel to communities in Johannesburg and Durban.
Last December, Wong, who's the Roz and Ralph Halbert Professor of Innovation at the Munk School, took a different group of students to Brazil. (Read about their visit here). They interviewed policy makers and families about Bolsa Familia, a remarkably successful program that provides cash transfers for education and health services to 14 million hard-to-reach underprivileged families. Wong plans four more such trips to other countries in the next year, all involving student researchers.
Stephanie Lim, a fourth-year student studying Peace, Conflict and Justice, says that she read widely about birth registration to prepare for the South Africa trip. For 10 months, she's attended meetings, worked on a hypothesis for the research questions and prepared with Wong and her co-researchers.
As an undergrad, I'm excited by this great opportunity to conduct field research outside of courses," Lim (right) says. She interested in gaining insights about issues of personhood and the law. One day, she'd like to be an academic, merging a law degree with her current U of T studies.
During the research trip, she and the others will blog and tweet about their experiences. Afterwards, they'll write blogs, insight essays and a report summarizing their findings – the second volume in a series for "Reaching the Hard to Reach." They hope that these resources will influence policy-makers, NGOs and academic networks – with the goal of turning research into action.
Follow the hashtag #How2Reach on Twitter to see highlights from this research trip.
Faculty of Arts & Science