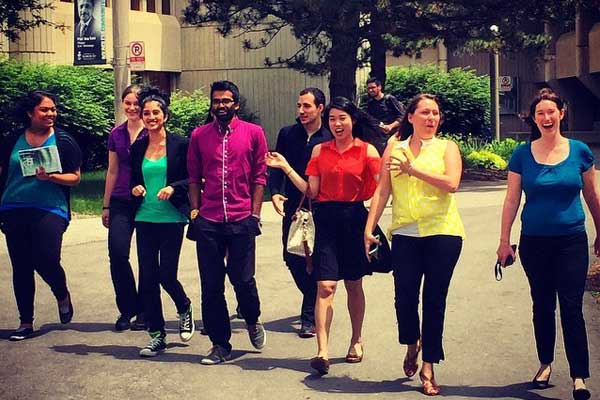 Pride at U of T: sharing social media highlights
It's one of the largest Pride celebrations in the world, with an estimated attendance of more than 1.2 million people.
This year's Pride Toronto included cultural performances that drew in large crowds, and featured Pride Grand Marshalls Celina Jaitly, David Furnish, Cyndi Lauper and Pussy Riot. 
That celebratory spirit was seen everywhere at U of T, where rainbow-coloured festivities took place leading up to and during Pride Week. The Sexual & Gender Diversity Office collaborated with students, staff and faculty to host U of T's contingent in the annual Pride Parade, Trans March and Dyke March as well as a number of campus-wide events. 
From the U of T Pride Pub, T-shirt Decorating Party, Pride Picnic and the Display Your Pride contest, students, faculty and staff were there to take part in the fun and share the moments on social media.