In photos: His Royal Highness The Duke of Edinburgh meets with Indigenous leaders at Massey College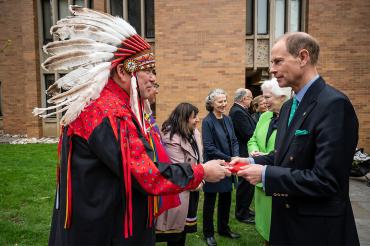 His Royal Highness The Duke of Edinburgh paid a visit to Massey College at the University of Toronto to engage members of the Mississaugas of the Credit First Nation in a dialogue about how his titular awards program could work to empower Indigenous youth.
Prince Edward, who became patron of the Duke of Edinburgh's Award upon inheriting his late father's title in March, is also the first member of the royal family to visit Massey's Chapel Royal since it received the designation in 2017.
It's one of three Chapels Royal in Canada – and the only one with its own title in an Indigenous language: Gi-Chi-Twaa Gimaa Nini Mississauga Anishinaabek AName Amik, or the King's Anishinaabek Sacred Place.
The event, organized by Lieutenant Governor of Ontario Elizabeth Dowdeswell, was styled as a "council" in tribute to the long tradition of similar meetings between Indigenous leaders and representatives of the Crown.
Photographer Lisa Sakulensky was there to capture the event:
---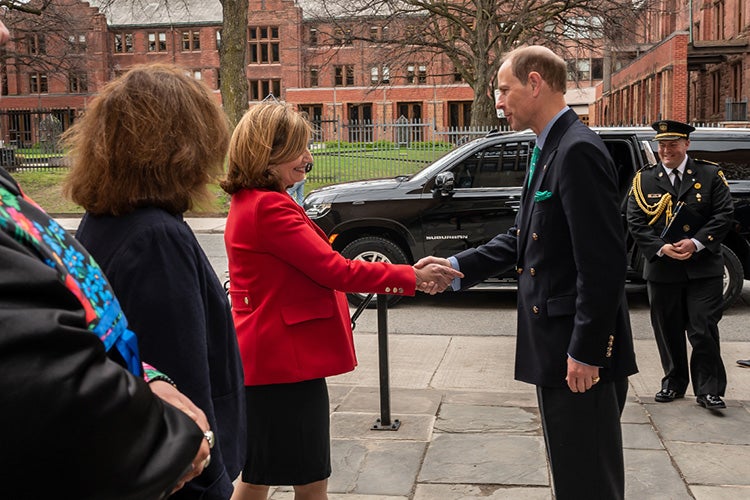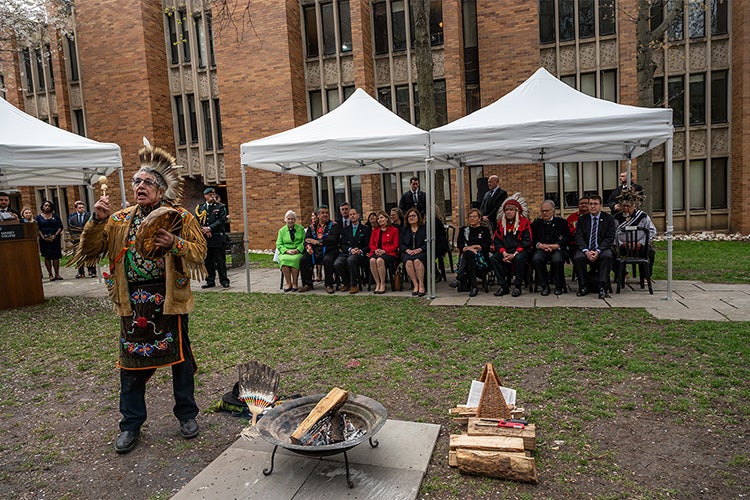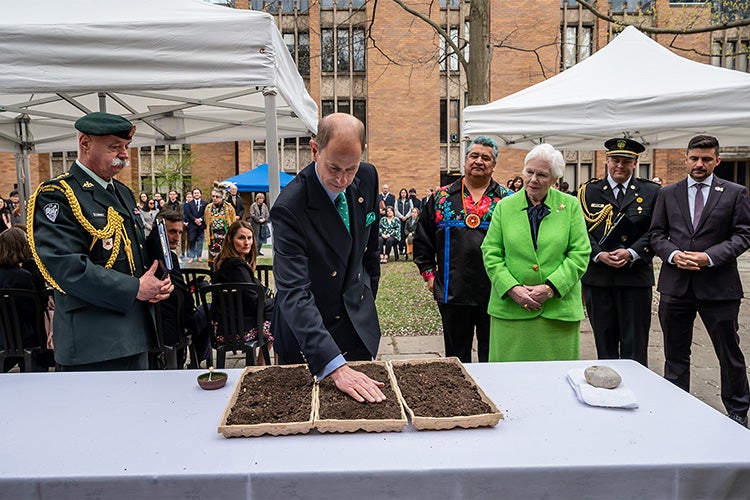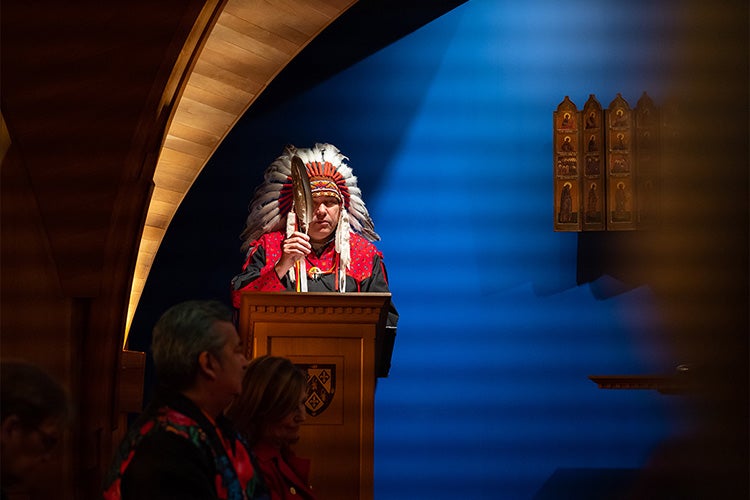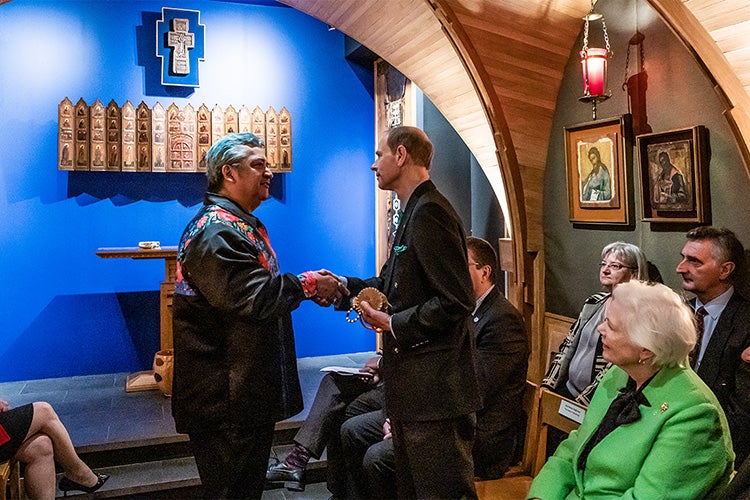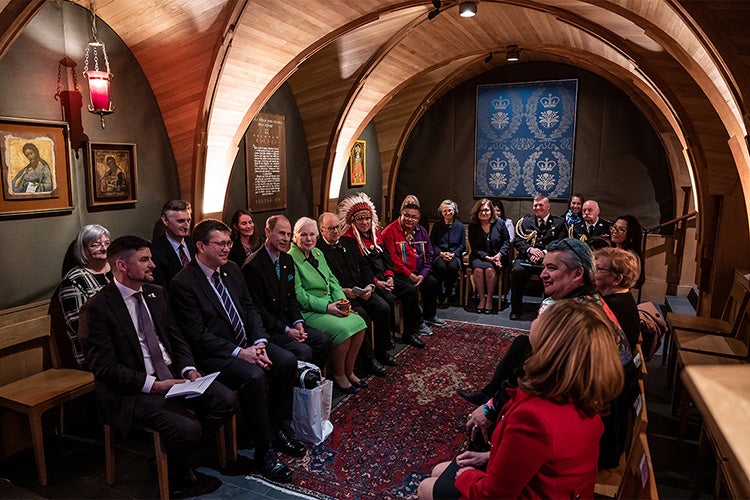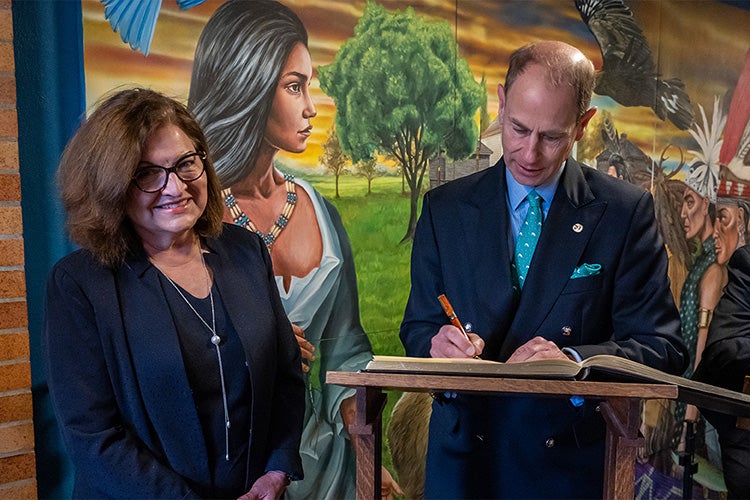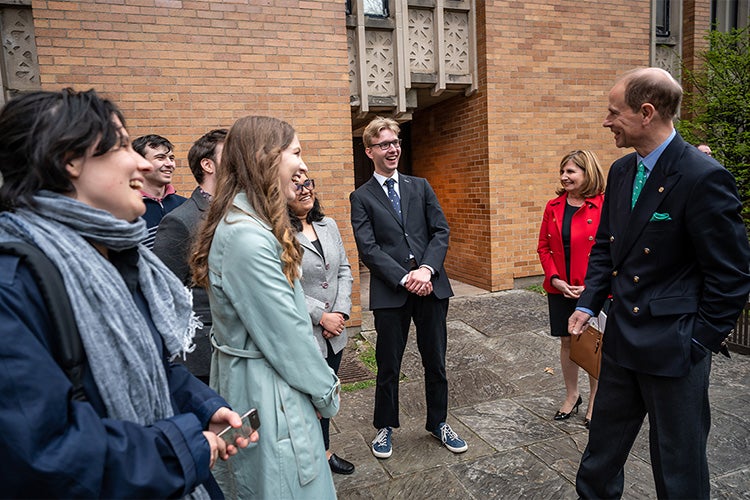 UTC