PhenoTips, a U of T-SickKids genetic software startup, raises $2.5 million: Betakit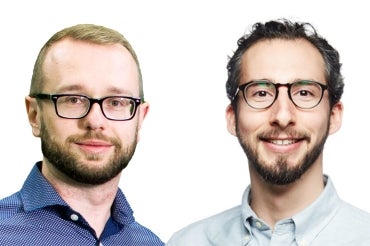 PhenoTips, a precision medicine software startup that grew out of a research project at the University of Toronto and the Hospital for Sick Children, has raised $2.5 million as it looks to take its product – billed as the world's first genomic health record – to hospitals and health systems around the world, Betakit reports.
PhenoTips's software enables medical specialists to utilize genetic records to treat patients as well as advance research on genetics. Its product is already being used by two provincial health systems in Canada, four National Health Service (NHS) trusts in the U.K. and genetic care providers in four countries.
The company, which graduated from the Creative Destruction Lab startup accelerator program at U of T's Rotman School of Management, is led by CEO Orion Buske, who earned a master's degree in computer science and a PhD in computational biology at U of T. Pawel Buczkowicz, who earned his PhD from the departments of medicine and laboratory medicine and pathobiology at the Temerty Faculty of Medicine, is the chief operating officer and vice-president of scientific and medical affairs.
"This is about us basically laying the foundations for scaling up our technology, and scaling up our offering, and expanding that offering in anticipation of this expansion of genetics into other specialties," Buske said to Betakit about the seed fundraising round led by Toronto-based GreenSky Capital with contributions from the Toronto Innovation Acceleration Partners, Yorkville Partners, Calgary-based Thin Air Labs and undisclosed angel investors.
UTC