PBS Newshour commemorates U of T's Charles Best, of insulin fame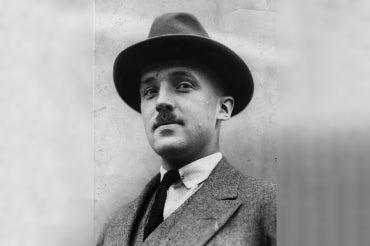 The life of University of Toronto's Charles Best, who helped discover insulin, was recently commemorated in a PBS Newshour column in honour of Best's birthday last month.
The piece recounts the story of how a winning coin toss gave Best the opportunity to work with Ontario surgeon Frederick Banting in a U of T laboratory. Best was only 21 years old and still a student at U of T at the time.
"The entire hot, sticky summer of 1921, Banting and Best toiled in a tiny, smelly laboratory, gathering their data," PBS Newshour writes.
With the help of two other scientists, U of T graduate James Collip and J.J.R. Macleod, a U of T professor of biochemistry, Banting and Best isolated the pancreatic hormone, now known as insulin, that paved the way to lifesaving treatments for diabetes patients around the world, the column says.
It goes on to detail how, in 1922, a 14-year-old boy with end-stage juvenile diabetes became the first human to be treated with – and eventually saved by – insulin. While only Banting and Macleod were awarded the 1923 Nobel Prize in Medicine for the breakthrough, the column notes that Banting and Macleod shared their prize money with Best and Collip.
Insulin became "one of the most successful drugs of the 20th century," PBS Newshour says.
U of T News