New online resource puts a literary spin on studying video games
A new e-book written as part of U of T's Scholars in Residence program shows how video games can be studied and critiqued the same way as classic literature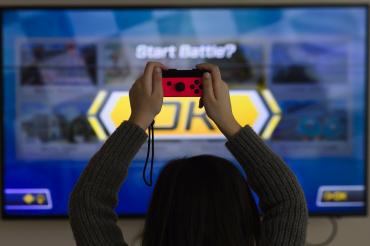 As digital gaming has become an integral part of today's pop culture, the study of video games has become more commonplace at universities around the world through courses and a growing number of specialized degrees (such as a new minor program at U of T Mississauga) But amid the increased interest in learning about the various aspects of video games, resources to help professors teach the subject are lagging behind.
"Video games studies is a very multidisciplinary field. It doesn't have the same depth of focus or publication history as a single scholarly trajectory," says Sonja Nikkila, assistant professor, teaching stream, in the department of English at the University of Toronto Scarborough.
"For someone already working in a different discipline and wanting to [add] video games to their own teaching, there aren't a lot of textbooks and syllabi out there."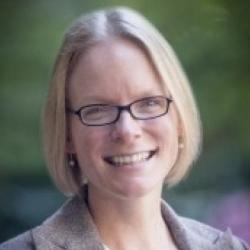 Nikkila, who teaches the course "Video Games: Exploring the Virtual Narrative," says it makes sense to study video games like pieces of literature – many games also have rich characters, settings, plots and messages. Unlike static texts, however, there are different endings, side quests and optional plot points that make students' play-throughs a completely different experience.
Some landmark games can't be assigned as homework, either – they may take dozens of hours to finish or need to be played on expensive systems.
Yet Nikkila isn't deterred. "I wanted to create a resource to show lots of ways you can approach games critically – and how even if you haven't finished a game or got a different ending than somebody else, that experience is still critically valuable," she says.
Nikkila recently teamed up with a group of students for one of six U of T Scarborough projects funded by the Jackman Scholars-in-Residence program, which gives students across U of T paid four-week research opportunities. Her team's quest was to create something to help students and teachers apply narrative theory – a classic approach to studying literature – to video games.
They came up with an e-book titled Critical Inventory of Video Game Analysis, which offers a series of frameworks that each make sense on their own but also link to one another, allowing readers to choose their own adventure.
Some cover core game elements such as plot and setting, while others delve into Marxism, disability studies and other areas of literary analysis. The frameworks include an overview of each topic's relationship to video games, a case for the unique insights games can offer, essay prompts and lists of related topics and links. 
They also include a section called "demonstrations of literary criticism," or DLC – a play on the ubiquitous acronym in the gaming world for downloadable content. In the e-book, DLCs are a series of sample essays looking critically at games, such as one by student Brennen Penney on the eco-feminist messaging in the Star Wars game The Force Unleashed, alongside other pieces by students Luna Chen, Jesse June-Jack, Lucas McGee and Toey Saralamba. 
The DLCs are one of several clever nods to video-game lingo throughout, including the title ("inventory" is a standard video-game term). Another section titled "Lore" covers the context behind games that can help inform an analysis, from their creators to cultural impact. The introduction is followed by a section called "Introduction Redux" – redux is a term for a remastered game, but in the book it signifies space saved for the new introduction the nascent resource will eventually have.
Nikkila plans to use the e-book in her video games course and to regularly update the DLC section with additions from students. She's hoping to publish the resource within the next year and make it publicly accessible for students to read and also contribute.
In August, the students who participated in creating the resource will present at a conference held in collaboration with the University of Waterloo's Digital Pedagogy Institute, discussing how they produced the e-book and how it can be used to analyze video games.
"We want to think of this as a library of resources and perspectives that will constantly grow and evolve," Nikkila says. "It might even be a document that preserves a little bit of how scholarship moves across [several] years."
UTSC