National climate science satellite mission co-led by U of T secures more than $200 million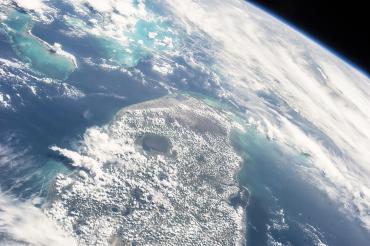 Scientists across Canada will be able to better predict and mitigate extreme weather events in the face of climate change thanks to a new satellite mission that's received more than $200 million in federal funding.
The HAWC satellite system – which stands for High-altitude, Aerosol, Water vapour and Clouds – is Canada's contribution to NASA's international Atmosphere Observing System (AOS), a multi-satellite initiative designed to provide critical atmospheric measurements for climate change projections. Currently slated to launch in 2028 and 2031, HAWC will use three innovative sensors to deliver the critical data needed to predict extreme weather, monitor for natural disasters and model climate-change impacts, especially in the Arctic.
"Canada has always played a key role in international space programs, helping to find solutions to global challenges. Today's more than $200 million announcement builds on those successes with our participation in NASA's AOS program. It also speaks to our commitment to harnessing science and research to address climate change, natural disasters, and other issues that are important to Canadians," said François-Philippe Champagne, Canada's minister of innovation, science and industry in a release.
"So many scientists and institutions have come together across the country, to pool their expertise and resources in support of this important and exciting mission," said the University of Toronto's Kaley Walker, HAWC co-lead and professor in the department of physics in the Faculty of Arts & Science. "The data we will capture through this satellite mission will help us better understand clouds, aerosols and their interactions – a major source of uncertainty in climate modelling – and strengthen our predictions."
New and improved data from HAWC will help scientists and policymakers make evidence-based decisions to combat climate change and help Canada and regions around the world prepare for extreme events such as winter storms, wildfire smoke plumes, heavy precipitation and volcanic eruptions, Walker said.
"Professor Walker and her colleagues are addressing one of the most critical challenges of our time — the existential threat of climate change and the extreme weather associated with it," said Leah Cowen, U of T's vice-president, research and innovation, and strategic initiatives. "I congratulate Professor Walker for her leadership role in developing this important nationwide collaboration."
The HAWC mission is a collaboration between four co-lead institutions – U of T, University of Saskatchewan, Université du Québec à Montréal and McGill University – and other universities across the country, the Canadian Space Agency (CSA), Environment and Climate Change Canada, Natural Resources Canada, the National Research Council of Canada and Canadian aerospace companies with expertise in optics and satellite technology. U of T HAWC team members Walker and Kimberly Strong, professor and chair of the department of physics, will lead data quality and validation for HAWC and contribute expertise in satellite mission development.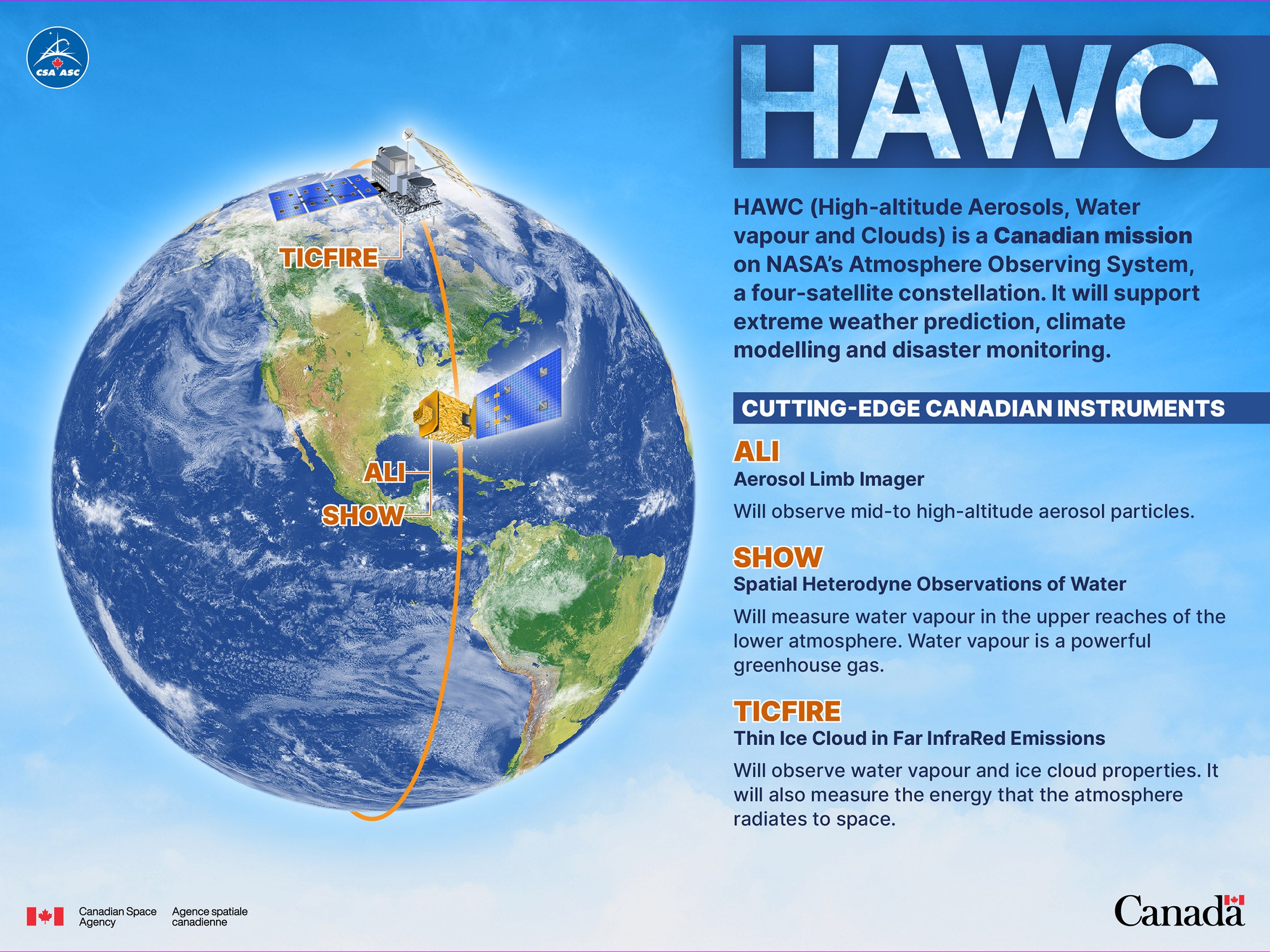 "I am thrilled to congratulate Professor Walker and her colleagues for their incredible contributions to science and research, particularly the significant impact on atmospheric science in Canada," said Melanie Woodin, dean of the Faculty of Arts & Science. "I look forward to seeing not only the results from this mission, but also the training opportunities and enhanced expertise it will bring through key partnerships with our sector, industry and other stakeholders."
The coast-to-coast consortium of 13 universities collaborating on this mission includes: U of T, University of Saskatchewan, Université du Québec à Montréal, McGill University, University of New Brunswick, Université de Sherbrooke, University of Waterloo, Wilfrid Laurier University, St. Francis Xavier University, Saint Mary's University, University of Victoria, Western University and Dalhousie University.
Arts & Science