Meet the high school winners of U of T's Aristotle Contest (and read their philosophy essays)
In an effort to promote interest in philosophical study at all levels of education, the University of Toronto's department of philosophy runs the Aristotle Contest, an annual philosophy essay contest for Canadian high school students. 
This year's contest received close to 100 entries from across Canada, an indication of the strong enthusiasm for philosophy among young people and their educators. 
This year's contest winner is Eric Fishback, a 17-year-old, Grade 12 student at Guelph Collegiate Vocational Institute in Guelph, Ont. His essay, The Universal Objective Truths of Aesthetics, was selected as the finest philosophical work by the review panel, made up of faculty members of the department of philosophy and high school philosophy teachers.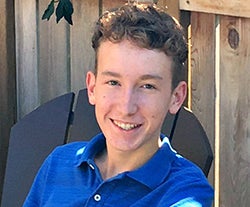 Fishback (pictured left) says he found the contest "very helpful for my development in both general writing and philosophical writing skills." He hopes to study philosophy in university next year, "so reading the resources about how to write a philosophy essay and the process of writing the essay gave me a preview of what I hope to do in the future."
Finishing second was Abdullah Farooq, a first-year student in French literature at the University of Ottawa.
"I love music as well as reading and writing, which was a big influence on my choice of program in university," he says.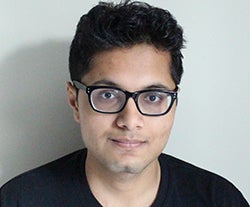 Farooq (pictured left) was 18 years old and in Grade 12 at Streetsville Secondary School in Mississauga when he composed and entered An Essay on the Importance of Cognition in Aesthetic Judgements.
"Entering the contest gave me valuable practice writing essays," says Farooq, "and I'd recommend it to anyone it interests.
"What surprised me about the competition was how important the editing process was. After a day or two of revision, my final draft was totally different – and much better – than the one I'd taken weeks to put together."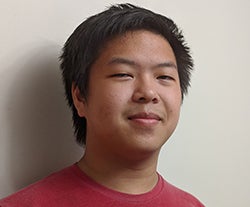 The third place winner was 15-year-old, Grade 10 student Donald Lv of Albert Campbell Collegiate Institute in Scarborough, with his essay Should AI be Granted Rights? He says that while he was aware of developments in artificial intelligence and the ways in which it compares to human intelligence, "I had not thought of the moral consequences."
"The Aristotle Contest challenged me to think deeply about such moral consequences," he says, "and, as a result, I came to a better understanding of the topic of human-like AI as a whole. The Aristotle Contest forced me to think about the moral consequences of advancing technology, something I had not really thought about."
Arts & Science