Medicine by Design, Creative Destruction Lab partner on regenerative medicine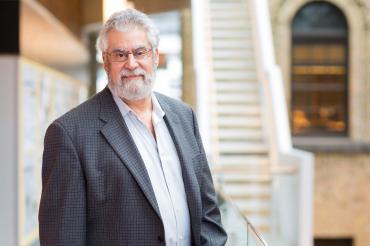 A new partnership between Medicine by Design and the Creative Destruction Lab (CDL), founded at the Rotman School of Management, will strengthen Toronto's biomedical ecosystem by bringing together the University of Toronto's world-class research in regenerative medicine and the CDL's proven seed-stage program for science-based companies.
The two organizations are collaborating to launch a health-themed cohort at CDL-Toronto, expanding on a stream pioneered in 2017–2018 at CDL-West in Vancouver that helps technical teams take their health innovations to market by providing access to accomplished mentors and investors in life sciences.
Medicine by Design will provide ventures with technical advisory support from among its community of more than 110 scientists, engineers and clinicians across U of T and its affiliated hospitals who are working at the frontiers of regenerative medicine. The projects, technologies and companies that Medicine by Design researchers are building will also provide a robust pipeline of potential candidates for the CDL health stream.
"Medicine by Design is delighted to work with the CDL to advance the commercialization of regenerative medicine therapies and technologies," said University Professor Michael Sefton, executive director of Medicine by Design. "By combining Medicine by Design's research expertise and CDL's success in scaling seed-stage science-based companies, this partnership promises to take Toronto to the next level as a global leader in the field."
"The Creative Destruction Lab has a strong history of supporting health-based companies, and we are very excited to deepen this area of focus through our health stream," said Sonia Sennik, executive director at the CDL. Through the success of companies like Phenomic AI and Avro Life Science, the CDL has shown that its objectives-based mentoring can have an impact on the trajectory of an early-stage health company.
"By partnering with Medicine by Design, we can expand a successful model to include companies on the cutting edge of cell therapy and regenerative medicine," said Sennik.
Applications for the 2018–2019 CDL-Toronto health stream are due on Aug. 12.
Medicine by Design