Lee Ann Fujii was a dramatic lecturer, rigorous researcher and devoted mentor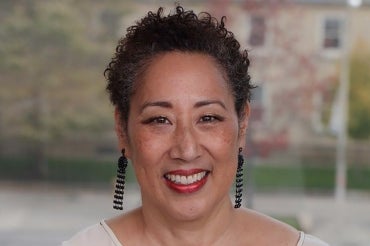 Lee Ann Fujii's work delved into the traumatic subjects of war and violence, but she was a warm and nurturing person who cared deeply about her role as a mentor, particularly to racialized women in academia.

Fujii, an associate professor in the department of political science, died earlier this month at the age of 56, succumbing suddenly to the flu while visiting her hometown of Seattle.

Colleagues from around the world were shocked at the loss of a dynamic friend and a groundbreaking academic whose work examined the motivation behind inter-personal violence that occurred during conflicts in Rwanda, Bosnia and elsewhere – a difficult subject Fujii tackled with determination and sensitivity. 

Fujii had a larger than life personality and displayed "utter, clear, but somehow appropriate-self confidence," even when she was a graduate student, says Ed Schatz, chair of the political science department at U of T Mississauga. A background in theatre made her a compelling lecturer. "She could command a room," Schatz says. "She had an incredible presence."

Fujii's study of violence in genocidal wars was innovative because it looked at the complex reasons for individual behaviour, he says, and she interviewed participants in the most sensitive and ethical way possible. "She treated everybody, whether it was her interview informants or people participating in genocide, as individuals – complex individuals full of contradictions and dilemmas."

In the introduction to Fujii's first text, Killing Neighbors: Webs of Violence in Rwanda, she posed the question that drove her research: "How do ordinary people come to commit mass violence against their own neighbors, friends and family?"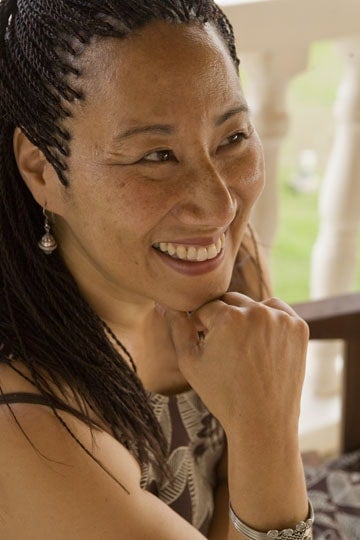 Recently, Fujii (pictured left) was completing a second major book, Show Time: The Logic and Power of Violent Display. In it, she analyzed the political violence of Rwanda, Bosnia, and the lynching of African Americans in the United States during the Jim Crow era, examining how many violent acts were "choreographed" to make an impact.

Tamara Walker, an assistant professor in U of T's department of history, says it was very important to Fujii that she include the United States' history of racial violence in the new book. Fujii wanted to underline to North Americans that shocking personal violence is not confined to other parts of the world, Walker says.

Walker describes Fujii as vibrant and lively, someone who would "fill up a room."  When she had Fujii over for dinner, Walker would make sure she had most of the cooking finishing beforehand, because "you'd want to give her your full attention….She took up a lot of space in the best way possible."

Fujii was a tireless mentor to many graduate students, supporting them in a very hands-on manner. One of those students, Izabela Steflja, is now a professor of practice at Tulane University in New Orleans. Steflja says Fujii read everything she wrote during her PhD studies, her post-doctorate work, and even the articles she wrote during her first academic job.

Steflja was in the audience when Fujii gave an introductory lecture at U of T as part of her job application process in 2010. "It was one of the most engaging presentations I've ever been to," Steflja says, prompting her to approach Fujii and ask if she would supervise her work, which focuses on post-conflict periods in Africa and Bosnia.

Steflja says Fujii was always interested in answering "the most difficult questions you can ask," and that may have been the motivation for her work in the disturbing and confusing field of violence between neighbours in local communities. "Everything that would scare other people, for Lee Ann that was the most intriguing element to study."

Fujii was so committed to understanding the war in Bosnia that she mastered the Serbo-Croatian language. "She learned it faster than anybody I've ever met," says Steflja, who is from the former Yugoslavia. "Our emails after the first year of her mentorship were in Serbo-Croatian."

Fujii was particularly intent on mentoring racialized women, who she felt were vastly underrepresented in the political science faculty. In a 2017 posting on a political science website, she argued that the "abhorrent lack of diversity in our discipline keeps us collectively deaf, dumb and blind to the larger world around us, the very world we purport to analyze and explain."

Ethel Tungohan, a York University assistant professor of politics and social science who specializes in migrant labour, met Fujii as a graduate student at U of T. She says Fujii immediately stood out in the department as a racialized woman who was intently focused on mentorship.  "She understood the battles that all of us had to fight daily," Tungohan says. "It was really important for her to make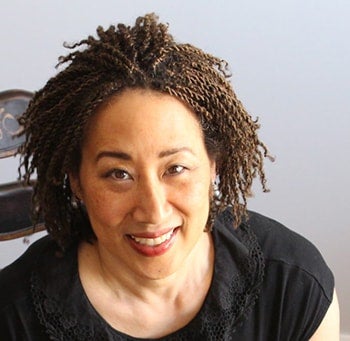 sure that students and faculty of colour felt represented…and that our concerns were heard."
Having Fujii as a role model was crucial, Tungohan says, "if not for mentors like Lee Ann, I probably would have left academia. You can't be what you can't see."

Fujii's approach to research was also highly influential, Tungohan says, because of her view that the emotions of research subjects were important – an approach that was not always supported in political science. "She felt that you could get deeper and more meaningful data if you see people not just as research participants, but as human beings," Tungohan says.

Lee Ann Fujii was born in 1962 in Seattle. She had three older brothers, one of whom died as a small child. Her parents, Americans of Japanese descent, met while interned during the Second World War.

The Fujii household was one where everyone expressed their views forcefully, says her brother Carey Fujii, who is two years older. That definitely applied to Lee Ann. "I can't remember a time when my sister was not outspoken," he says. On more than one occasion, Lee Ann came home and described her teachers as "idiots," Carey says, and once she had a major run-in with a high school teacher when she refused to stand for the pledge of allegiance.

Her parents' internment may have had an influence on her career path, Carey says, because "she always wanted to make the world better, to right social injustice."

At Reed College in Portland, Ore., she got a degree in music, and then moved to San Francisco, where she tried a number of different jobs and got involved in theatre, taking workshops and acting in plays.
Fujii jumped back into academia, completing a master's degree in international relations at San Francisco State University in 2001, where her thesis was on the genocide in Rwanda. She moved east after her master's, earning a PhD in political science from George Washington University in Washington, D.C., then joining the faculty there as an assistant professor in 2007. 

Fujii took up her U of T appointment, as an assistant professor in the political science department, at the start of 2011, and she became an associate professor in 2015.

Debra Thompson was the graduate student representative on the search committee that recruited Fujii to come to U of T. She says Fujii "blew everyone away" with her interview. "Her work was incredible," says Thompson, now an associate professor of political science at the University of Oregon. At the same time, Fujii was "warm and caring and hilarious," Thompson says, with a love of animals, yoga, and watching tennis. 

It was on a trip to Seattle to visit her terminally ill mother that Fujii caught the flu. She died only a few days after her mother passed away. Carey says he and his brother Jeff and their families have been touched by the volume of condolences they have received from academics across the globe. While the brothers kept in regular touch with their sister, "we had little visibility into her academic life," he says. "We are quite in awe of the tributes being sent to us."

Her colleagues find it hard to believe she is no longer around to support them. "I took it for granted that Lee Ann would always be there," says Tungohan. "She had so much more to contribute to the field."
UTC