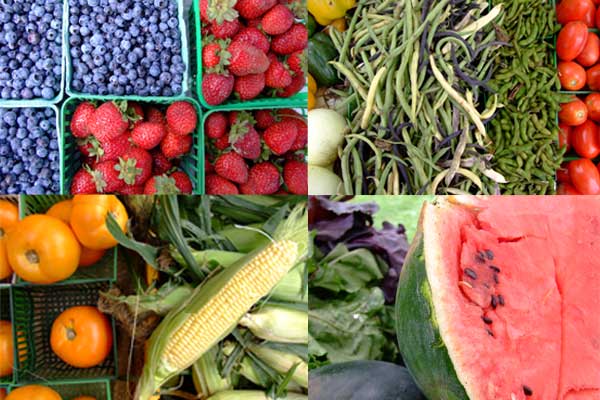 Healthy eating, exercise will keep students performing their best
Renowned nutrition expert offers his advice
Writer Kelly Rankin talked with renowned nutrition professor David Jenkins about how students can help themselves to do their best at university.
What nutrition advice would you give to students who are away from home for the first time?

We're saying generally, that plant based diets are important. One of the big problems is, when students come from high school they tend to put on weight.
However, before they worry about diet they need to think about keeping their exercise levels up. They need to think about how they plan their lives generally.

Coming from high school to university is a big change in life in general, and I think it's not just the case of having a good snack or learning the right restaurant to dine in. It's a case of a little bit of lifestyle planning and we don't tend to do that well.
 
As educators we tend not to teach students about good healthy lifestyles and the importance of them, irrespective if they become astrophysicists, engineers or historians, and this is a major problem that reflects itself throughout society.

What are some practical things can they do?

They really should get involved in physical activity they enjoy. That means working up a sweat three or four times a week at least. An hour of moderate to vigorous exercise every day of the week is a basic rule.

That's the first step. Obviously, I'm assuming they don't smoke.
They need to keep up a good fibre intake. They need to take a diet that has plenty of fruits and vegetables. These are expensive, but they need to try these, and they should always take the brown over the white whether it's wheat products or rice.

In other words, go for whole grain.

They should think of lentils or beans, even for a student a can of beans is fairly cheap and they can be blended into a dip or used as a sandwich spread. When mixed with brown rice it will give them a complete protein.

What makes a good snack – whether it's something students can make themselves, or buy at their favourite coffee shop or convenience store – for in-between classes, or when eating on the run?

If they want a snack, especially if they don't have time to stop for lunch, they should take an apple, or some other fruit, plus a few handfuls of nuts. It will give them energy, vitamins, protein and minerals.  
If they stop at a coffee shop you can get soy milk, so they can have a soy milk chai tea and enjoy that with their snack of fruit and nuts.
For breakfast students can have oat bran with soymilk and add fresh fruit like berries and nuts such as sliced almonds.
When they go out to eat, they should be adventurous and try tofu. If they just bought a block of tofu they probably wouldn't like it. But if they go to a Chinese, Japanese or Indian restaurant and try a vegetarian dish with tofu they will find it really is quite a useful food and they can use it, too.  
For those on meal plans, they should look for the same foods.  If they don't see enough plant-based offerings they should talk to the meal planners for better offerings.

Ramen noodles or mac and cheese?

Ramen noodles and mac and cheese are okay as long they are enhanced. You can add beans, tofu or vegetables to either, making a healthy meal with probably enough left over to have the next day.
I'm not against processed food; much of what we eat is processed – whole wheat bread is processed to a certain degree. The key is choosing wisely.
For example, canned beans or chick peas are good, and some grocery chains have introduced healthy options in their prepared food lines.
There's no real excuse for not being healthy.
Students should learn not to put so much pressure on themselves. They should use the stressful times as a challenge to strengthen their resolve and maintain a healthy lifestyle.
Learning to keep diet and weight under control during times of stress will help keep you fit for life.