(Photo by hobo_018/Getty Images)
If you're looking for ways to keep physically active despite the closure of indoor sport and recreational fitness facilities, experts at the University of Toronto have got you covered.
"Our faculty's mission is to develop and advance knowledge about the interactions of physical activity and health," says Professor Gretchen Kerr, dean of the Faculty of Kinesiology & Physical Education. "Having to hit the pause button on our sport and recreation programs – just as they were starting to fully reopen – is difficult, but we've been down this road before and are ready to pivot once again to support our students and community as best we can."
Although the reintroduction by Ontario of COVID-19 restrictions means buildings operated by the faculty's Sport & Rec program are closed and indoor sport and recreation activity paused until at least Jan. 26, virtual fitness programs remain available to U of T students and Sport & Rec members.
"We know that physical activity is a critical tool for maintaining overall wellness – now, more than ever," says Beth Ali, executive director of athletics and physical activity at U of T. "We will continue to provide online programs for different interests and abilities in an effort to support the wellbeing of our students and the broader U of T community."
Virtual Fitness Studio, a partnership between Sport & Rec, Hart House and U of T Mississauga, offers daily, live workouts and access to an extensive on-demand library of workouts that can be used any time.
MoveU Anywhere! workout videos promote physical activity and a healthy active lifestyle – no equipment required. They have been benefitting all of U of T's community since the pandemic started in 2020.
"It's really important for people to stay physically active during these trying times," says Adrian Lightowler, manager of fitness and performance at Sport & Rec.
Lightowler says you can get the same benefits from working out in your home as you would in the gym – it just requires a bit more creativity. The online workouts require no special equipment. All participants need to do is pick a class that fits their schedule.
"Gym regulars are going to get a good workout out of these classes, but for those who don't go to the gym regularly or ever, this is an opportunity to get in some exercise in the comfort of their own homes," he says. 
And – in case you missed it – here is a collection of tips, tricks and research KPE experts shared when it comes to staying happy and healthy during the pandemic:
---
Stay Active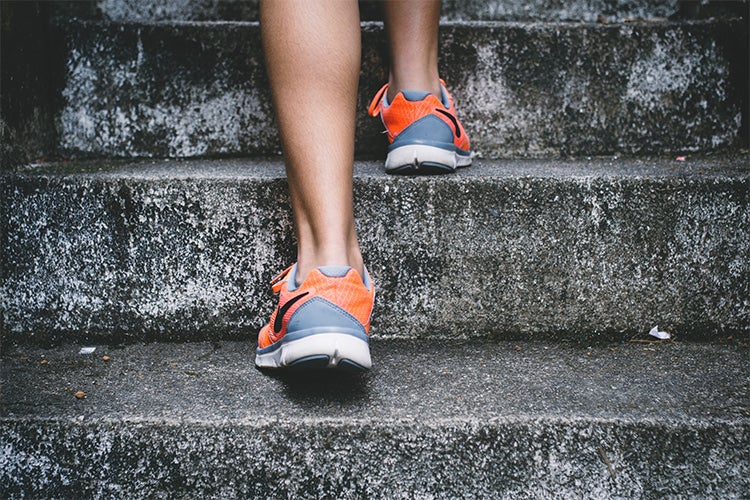 (Bruno Nascimento via Unsplash)
Is it safe to keep exercising amid COVID-19? Does it help build immunity? How do you motivate children and seniors to stay active indoors? Experts Ira Jacobs, Catherine Sabiston, David Frost and Daniel Santa Mina weigh in.
Eat well
(Photo by Brooke Lark via Unsplash)
Having trouble staying physically distanced from your fridge? How can you eat healthily while keeping your grocery bill in check? Sport nutritionist Katherine Jessop shares some advice on the dos and don'ts of pandemic eating. 
Snack ... on exercise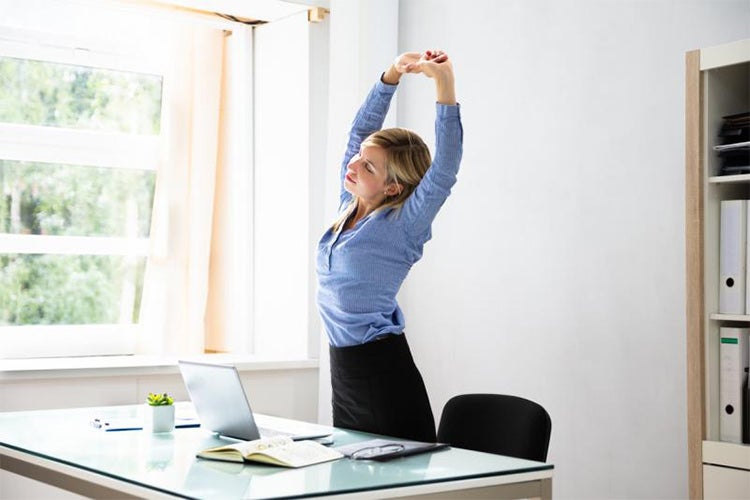 (Photo by Andrey Popov/123RF)
Slipped up and ate two bowls of ice cream instead of one? Here's some good news: Even short exercise "snacks" improve blood sugar regulation following a meal, according to a KPE study. 
Healthy body, healthy mind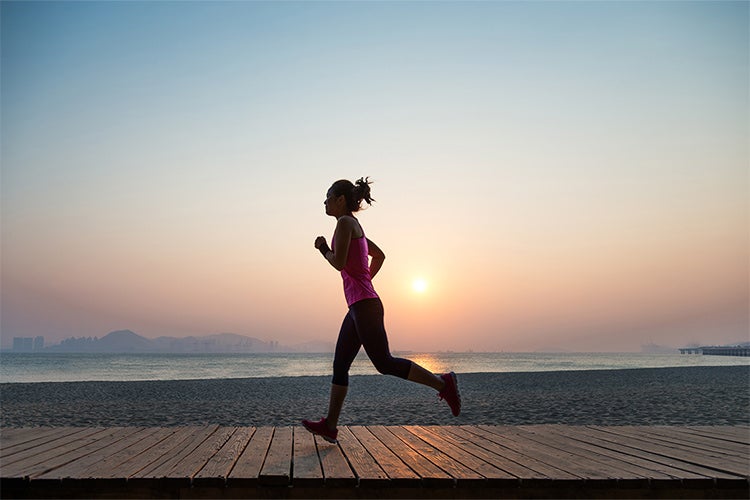 (Photo by baona via Getty Images)
Professor Catherine Sabiston unpacks the well-documented relationship on how exercise and the simple act of moving your body can improve mental health – and offers several tips for people seeking to ramp up their activity levels while staying at home.