Colon biopsy of chronic ulcerative colitis, Active Phase (Photo by Ed Uthman via flickr)
What triggers the difficult and painful set of conditions known as inflammatory bowel disease? How can we understand the influence of genetics as well as the environmental factors?
Those questions are at the heart of Professor Kenneth Croitoru's gastroenterology research with the Genetics, Environmental, Microbial (GEM) Project, a major international study led by Croitoru at the University of Toronto and Sinai Health System to determine the cause of inflammatory bowel disease, such as Crohn's disease and ulcerative colitis.
That work took a step forward recently with a study published in Nature Genetics, which showed that one-third of the naturally occurring bacteria found in participants' guts – known as the microbiome – had a heritability factor. In addition, four specific genes were found to have links to specific bacteria types within participants' gut microbiome. This suggests that our genetics influence what types of bacteria may inhabit our gut.
The study holds promise for the use of stool transplants to combat obesity, according to the report in the National Post.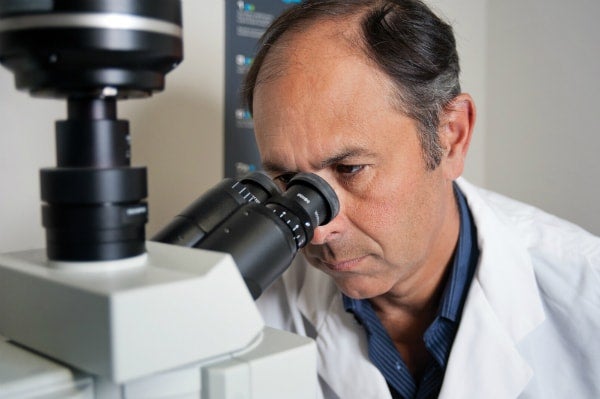 Professor Ken Croitoru (photo from Sinai Health System) 
"As an inflammatory bowel disease specialist, I have seen a consistent pattern of heritability of this devastating disease," said Croitoru, who is a professor of medicine at U of T. "This study sets the stage to define how our genetic makeup and its relation to our gut microbiome may explain disease. The challenge ahead of us is to explore the impact of that genetic link, and how we can use this new information to prevent and treat disease."
Croitoru is also a clinician-scientist in Sinai Health System's Zane Cohen Centre for Digestive Research and scientist with the Lunenfeld-Tanenbaum Research Institute. The GEM Project is collecting data from healthy family members of patients with IBD to track those who develop the disease. The data from GEM was used in this microbiome study.
"The genetic analysis of the microbiome from healthy subjects gives us important insight into the possible interplay between our genetic makeup and microbial factors that influence health and disease," said study co-author Andrew Paterson, a senior scientist at the SickKids Research Institute and a professor at U of T's Dalla Lana School of Public Health. "Understanding these possible interactions may have implications for many diseases associated with altered microbiome."
Funding for this study was provided by the Canadian Institutes of Health Research (CIHR), Crohn's and Colitis Canada (CCC) and The Leona M. and Harry B. Helmsley Charitable Trust.