Famous friends: Regent Park School of Music, run by U of T PhD student, featured on new Taylor Swift album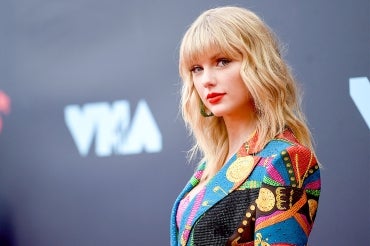 When pop superstar Taylor Swift released her latest album, Lover, on Friday, a group of Toronto kids and teens were in for a big surprise. 
A track recorded by students at the Regent Park School of Music (RPSM) was sampled on Swift's new song, "It's Nice to Have a Friend."
The students – and RPSM's executive director Richard Marsella – had no idea it was coming. 
"We're all pretty overjoyed and processing what the heck this thing is," says Marsella, who is currently pursuing his PhD in music education at the University of Toronto's Faculty of Music. 
Listen to the Taylor Swift song featuring RPSM students:
Listen to the original track, performed by Regent Park School of Music students:
RPSM is a community music school based in Regent Park that offers subsidized music lessons to children and teenagers across the city, particularly in high-priority neighbourhoods. 
The original recording, called "Summer in the South," was created as part of a collaboration with Frank Dukes, a well-known music producer who has worked with some of the biggest names in pop music, from Drake and The Weeknd to Camila Cabello. 
Dukes, who is from Toronto, worked with RPSM students from ages 10 to 18 on a library of music samples called Parkscapes. The 11 tracks can be found in Dukes' Kingsway Music Library and the majority of proceeds from the sale, licensing and royalties that come from using the tracks is donated to RPSM. Taylor Swift's team also reached out to Marsella to donate money to the school. 
U of T News caught up with Marsella to talk about how RPSM students reacted to the news and what's next for the music school.
---
When did you find out that RPSM students were featured on the Taylor Swift album?
We just heard on Friday. We knew that there was a chance of it happening. I was obviously thrilled and very excited for months when we heard about the possibility because we were working with Frank Dukes, who has three tracks on her latest record, this being one of them. It all happened very quickly when Friday came around and the album was out and we heard ourselves on it.
How did the students react? 
There were 14 of them [involved in creating the track]. I'd say a good 10 or 12 of them came by yesterday for a media frenzy and a celebration. We're all pretty overjoyed and processing what the heck this thing is.
Last December, we got in the studio with our kids and Frank Dukes, and we saw how transformative that experience could be for young students just to be in a studio and to now see the work ferment. It kind of gives it an afterlife.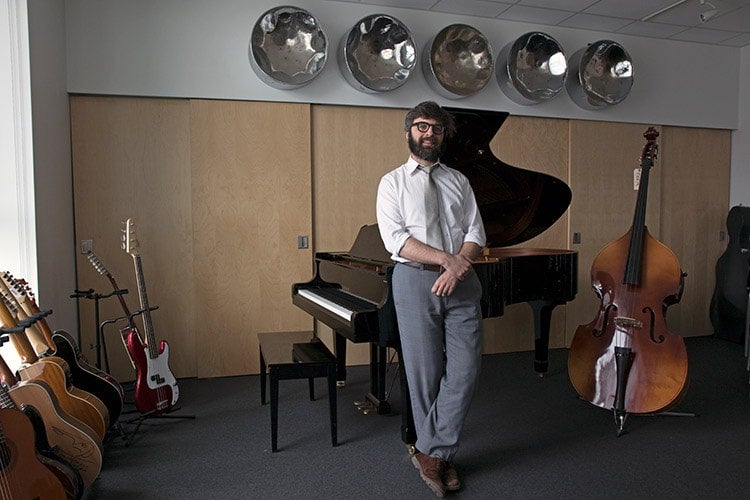 Richard Marsella pictured at the Regent Park School of Music (photo by Romi Levine)

How did this opportunity come about in the first place?
We collaborated on the model with one of the biggest advertising firms in the world, BBDO, through a connection with Jasper Gahunia (also a U of T alumnus), who's one of our faculty members. They came to us with this idea of creating a music library in collaboration with the Kingsway Music Library (an online sample library created and curated by Frank Dukes).
Jasper used to mentor Frank Dukes. All of this for me really makes it a lot more meaningful. This isn't something that just fell into our laps. This is something that was years and decades in the making.
All I had to do, and I'm undermining it, was say yes to the idea, but there's a lot that goes into saying yes to such a strange collaboration that had never been seen before in terms of what it is.
We did 11 tracks as part of Parkscapes, which includes the one that Taylor Swift used. We're hoping more artists get wind of it now and want to use it in their work and breathe new life into it.
It was actually designed from the get-go with BBDO to be a fundraising mechanism for RPSM. So Frank Dukes generously gave back 80 per cent of the publishing royalties that he would regularly collect on these pieces. He's donating to RPSM and so he falls in love with us and wants to make a difference philanthropically. And then that spreads to Taylor Swift's team calling us on Friday and making a personal donation to the school, which was very generous. We're hoping this becomes a groundswell and people want to get behind our school and donate to it to keep our doors open.
What goes into composing a track like the one featured on Taylor Swift's album?
Frank Dukes composed the 11 tracks, so we act as session musicians. Our kids are in there playing and performing and collaborating in the studio. It was about five hours for three days. What came out of it were these hauntingly beautiful, raw tracks that can then be manipulated in the way Taylor Swift did.
We ran all gamuts in terms of instrumentation. In that track [featured in "It's Nice To Have a Friend"], you hear a steel pan, harp, vibraphones voices, cellos – you name it. That's what I think was really cool about the project – it really showcases what we do here as a community music school in Toronto.
What do you think drew Taylor Swift's team to the RPSM tracks?
I think that it resonated with Taylor Swift because these are kids and you can support community music and subsidized music education and be part of that positive story through using this music. And the music is beautiful, so it's win-win-win. And many people are saying it's their favourite track on the record. It's awesome to be a part of that.
[Swift] is cool and smart, and a role model. There's no mistake that she has the No. 1 selling record in the world right now, because with moves like what she just did and generous donations and the really well-thought gestures, like using our track on her record, she knew what she was doing. She knew that was an act of philanthropy too.
We still keep dreaming big and put it on a world scale now and say, when she comes to Toronto, can we actually connect her with our kids? It's empowering, I think, for our kids as part of a community music model to show them examples like this. This one's very extraordinary, but it's not like we haven't been doing this for the last 10 to 15 years. Roger Waters on stage at the ACC for three nights – we've done that. We've worked with Broken Social Scene and with Andrea Bocelli in a similar fashion. 
What does it mean for RPSM to get this kind of recognition?
We're a $2 million fundraising campaign every year. That's how much we have to raise to reach 1,000 students with our very diverse programs, whether it be kids with brushes with the law or subsidized music lessons like our core model. It's not an easy feat. And I think something like this really changes the game for us and gives us a microphone to say, "Hey, if you want to get behind what we're doing, now's a good time to really get behind us as we turn 20 years old this year, so that we can continue this work and dream big with our kids." 
It really sets our kids up to say that anything is possible and push harder, try harder. You can do things like this and bring them to life and work harder at your craft as young musicians, as young community builders, to be as creative as Frank Dukes, BBDO, Taylor Swift and our faculty.
With the royalties from Swift's song, are there any opportunities that you'd like to pursue with the extra funding?
I'm so new to the game of what royalties of the biggest-selling record look like, but if it is significant, we are in the midst of a large campaign to grow, to launch a hub location at our Jane and Finch site. We want to do something similar to the Daniels Spectrum, but out at Jane and Finch. So if we can leverage that, it will probably act as a kickoff for that. 
UTC