Explore 200 years of Valentine's Day cards with U of T library's new collection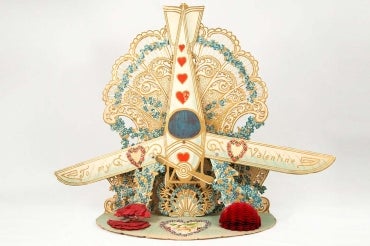 At this time of year, when drugstore and stationery shop aisles are filled with red and pink cards, teddy bears and chocolates, it's hard not to think of Valentine's Day as a Hallmark Holiday – an occasion cooked up by corporations looking to sell more stuff.
But lovebirds are actually participating in a celebration that has its origins in Roman times – and the exchange of cards is a tradition that dates back at least 200 years.
University of Toronto's Thomas Fisher Rare Book Library is exploring the evolution and history of Valentine's Day memorabilia with its new collection of around 500 cards dating back to the 19th century.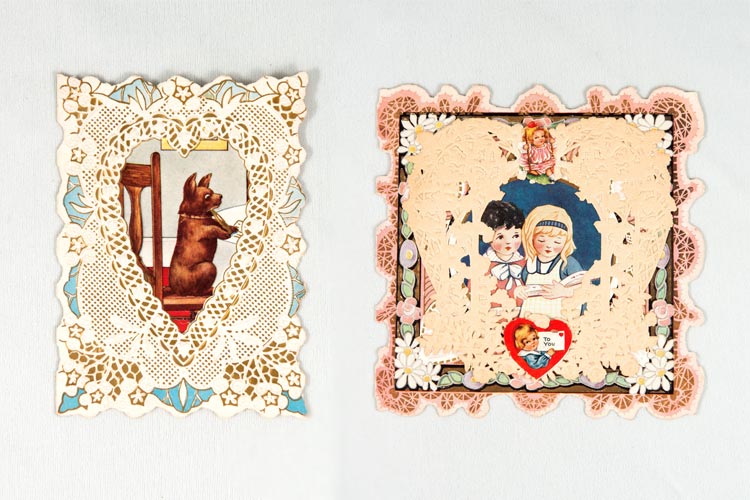 Some of the more intricate cards in the Fisher Library collection (photo by Laura Pedersen)
"We have one of the largest collections of Valentine's ephemera in North America," says David Fernandez, a rare book librarian at Fisher Library.
After acquiring the collection from David Mason Books this past summer, Fernandez and Zoe Panday, an art history major and a material culture student on placement at Fisher Library, worked together to sort and catalogue the collection.
The library's collection ranges from elaborate fold-out valentines and ones with moveable parts to cards the size of post-its.
"They're quite diverse in their offerings," says Fernandez. "As a collection, it's very telling of the social history – especially ideas of gender and sexuality and the relationship between those and love."
For example, he says, the cards for children encourage boys to be possessive, using language alluding to belonging and owning love. Some cards are linked to the aesthetic styles popular at the time – like the floral-heavy designs of the 19th-century cards.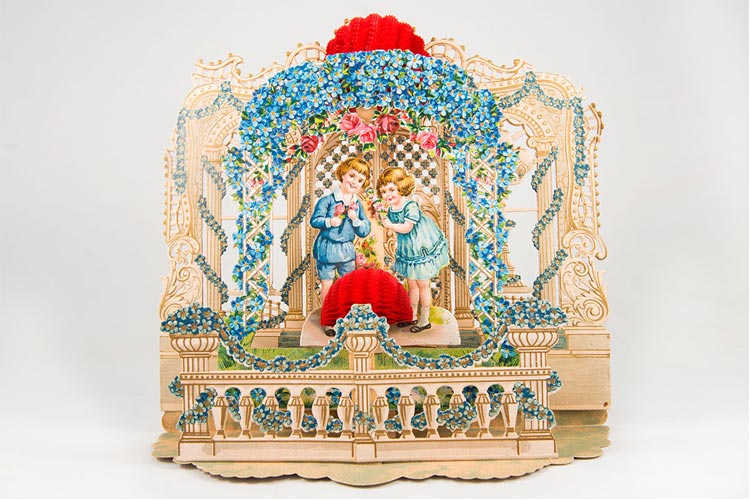 Victorian fold-out card (photo by Laura Pedersen)
The popularity of Valentine's Day cards in the 1800s is tied to cheaper postage and the invention of chromolithography – a printing technique using layers of different colours, says Fernandez.
"Chromolithography and photography allowed for reproduction of more images in a way that you can produce more for less," he says.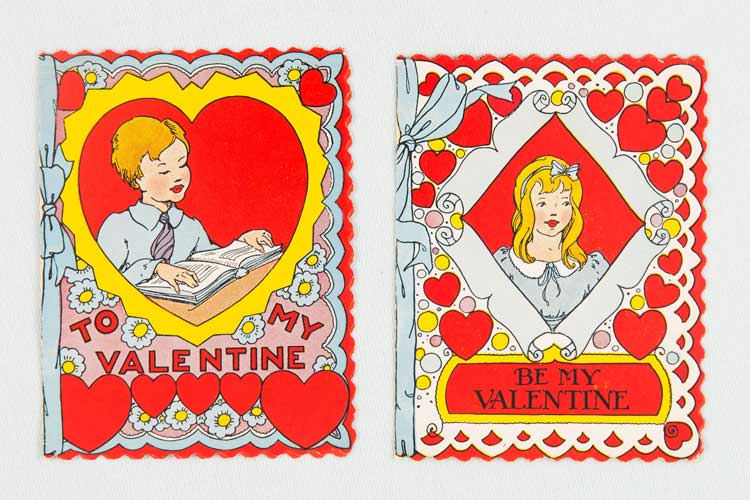 Valentine's Day cards adapted based on changes to the printing industry (photo by Laura Pedersen)
Part of the collection is currently on display on the second floor of Fisher Library in an exhibit curated by Panday.  
"Being able to step back and curate this little exhibit has given me a chance to look at the bigger picture and get more into what [the holiday] means and how I can connect with it, how other people can connect with it and how people connected with it in the past," she says.
Fernandez says the collection will soon be digitized and will be publicly available online.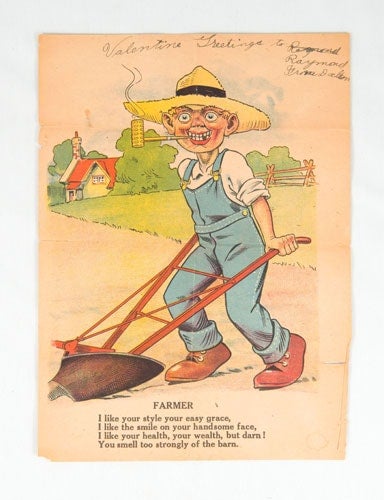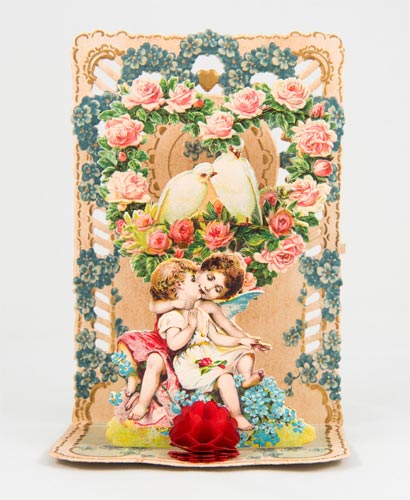 Cards in the collection range from humorous – "I like your health, your wealth, but darn! You smell too strongly of the barn" – to ornate (photo by Laura Pedersen)
UTC