Don't forget about community centres amid Toronto's condo boom, writes U of T's Jeff Biggar in the Globe and Mail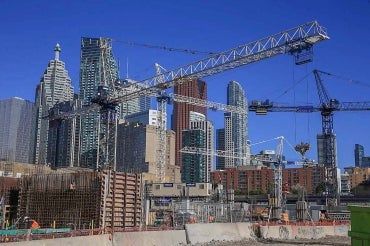 With condo construction booming in Toronto, it's important to not forget about community centres and parks, University of Toronto researcher Jeff Biggar writes in a Globe and Mail op-ed.
Section 37 of Ontario's Planning Act allows the city to make deals with developers to pay for community amenities in exchange for allowing them to build higher and denser buildings. However, bureaucratic errors and insufficient enforcement have resulted in some of these deals falling through.
"Pointing the finger at a developer shirking their responsibility to pay up is easy, but when looking deeper we see a municipal system with cracks and blind spots," writes Biggar, a lecturer at U of T Scarborough's department of human geography.
"Toronto is tripping over itself to build higher and denser buildings, but if supporting community infrastructure doesn't follow – reliably, consistently and in a timely manner – the promise of development will fail."
UTC