Decolonizing sexuality: U of T recognizes Indigenous educators and advocates for sexual diversity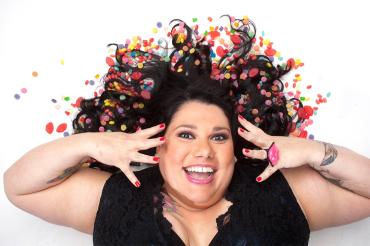 A U of T awards gala and panel will explore and celebrate queer and two-spirit Indigenous identities this week.
The Mark S. Bonham Centre for Sexual Diversity is hosting its Sexual Diversity Awards gala at Hart House on Wednesday to recognize leaders in challenging colonial norms of gender and sexuality. Some of those awards recipients will participate in a panel discussion earlier in the day.
Brenda Cossman, director of the centre and a professor of law says that as Canada marks its 150th anniversary, it seemed like a fitting time to acknowledge Indigenous and two-spirit communities.
"Much of our contemporary understanding around sexuality is really the product of settler-colonial encounters," says Cossman.
She says the purpose of the gala is to open up space to talk about some of the conceptions of sexuality that existed long before Canada 150.
The Bonham Centre Awards, established in 2008, recognize an individual or group that has made a significant contribution to the advancement of and education about sexual diversity.
"I'm really so happy that U of T actually recognizes this kind of important work," says Candy Palmater, feminist Mi'kmaw comic, writer and TV broadcaster, who is one of the award recipients this year.  "In a world where so many people are not freed up yet, to see such a well-established academic institution not only embracing it but celebrating it is amazing."
The other recipients this year are: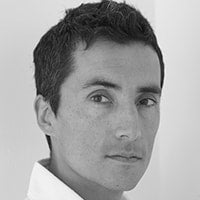 Kent Monkman, the artist whose exhibit "Pride and Prejudice: A Story of Resilience" is currently touring every province and territory as part of events marking Canada's sesquicentennial


Lee Maracle, author and traditional teacher at U of T's First Nations House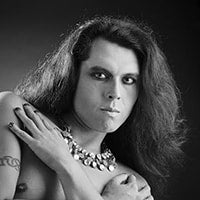 Teddy Syrette, a queer-Indigenous activist and artist.
Syrette – a young, up-and-coming activist, storyteller and frontline worker who identifies with the pronoun "they" says they're honoured to be in the company of so many other powerful advocates of sexual diversity.
"I still think that Ashton Kucher is going to hop out and punk me," said Syrette, who is Anishinaabe from northern Ontario and now based in Toronto.
Syrette says that questioning of their sexual identity began early on. Coming out to family and friends around the time of the Matthew Shepard story – the American student who was beaten to death for being gay – filled Syrette's mind with ideas about what it meant to be anything other than heterosexual.
Palmater says, "For years now in my career, I've been trying to put forward the notion that violence is abnormal and sexuality is normal. I'm always concerned with the fact that in North America, we seem to have that backwards."
Topics of decolonial sexuality, sexual diversity and identiy will be explored in an afternoon of panel discussions leading up to the awards gala in the evening. The panel, Resilience, Representation and Colonialism: 2 Spirit and Indigenous Sexualities  includes artists, writers, activist and community workers to explore contemporary challenges facing queer and two-spirit Indigenous communities.
Syrette, who is speaking on the free panel at Hart House, is joined by Monica Forrester, Neno Ochrym, Gwen Benaway, and Ed Bennett as well as Monkman. The moderator is Suzanne Methot.
Cossman says the panel and awards are to honour the participants in a way that's respectful to Indigenous traditions, perspectives and knowledges.
"It feels so important and urgent to do this," says Cossman.
"It's about us at the centre trying to change what we do and really reflect on what reconciliation will look like in the future."
While Syrette says they're thrilled to be a part of the 2017 Sexual Diversity awards and panel, they're keeping focused on the work of clearing a path for Indigenous youth to feel safe regardless of their sexual identity.
"When I know the kids are going to be OK and don't have to worry about suicide or being killed for being different, I know I can retire," says Syrette.
"Until that happens, my day isn't done."
UTC