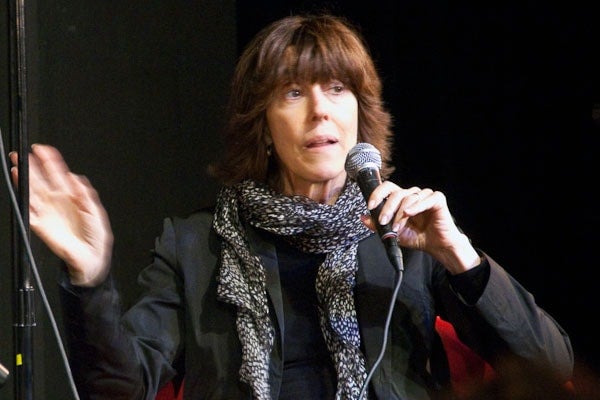 Crohn's drug may help treat bone marrow disorder, researchers say
Researchers in the department of medicine may have found a new way to treat a bone marrow disorder.
A drug called adalimumab, which is commonly used to treat Crohn's disease, may help people who have myelodysplastic syndrome (MDS). The drug is also used to treat other conditions including rheumatoid arthritis, ulcerative colitis, plaque psoriasis and juvenile idiopathic arthritis.
In MDS, a person's bone marrow doesn't produce enough healthy blood cells. The stem cells don't function properly, which results in too few healthy red blood cells, white blood cells and platelets. Red blood cells carry oxygen through the body while white blood cells protect against illness. Platelets help blood to clot. 
"Many of these patients depend on transfusions for red blood cells and platelets," said Anca Prica, assistant professor in the division of haematology and lead author of the study. "They can live like that for a long time, but they still have the disease."
The study is published in the Journal of Clinical Oncology and is co-authored by Rena Buckstein, an assistant professor in the division of haematology and head of the haematology site group at the Odette Cancer Centre at Sunnybrook Health Sciences Centre. It focused on a 60-year-old man referred to the doctors in 2009 with mild macrocytic anemia and thrombocytopenia. He also had Crohn's, but was not on active therapy at the time. He was diagnosed with MDS.
The man's hemoglobin levels increased with the use of a medication called darbepoetin. He also participated for a year in a clinical trial of romiplostim and his hemoglobin levels continued to improve. Meanwhile, the man's need for the darbepoetin declined, and he was able to stop taking it.
Two months later, the man began a prescription for adalimumab to manage his Crohn's disease after symptoms returned. Doctors saw a secondary benefit – a slow increase in the man's platelet counts. A year later, the man's platelet counts were normal. He remains on adalimumab with normal blood counts and stable Crohn's disease.
Prica, who is also a staff haemotologist at Mount Sinai Hospital and the University Health Network's Princess Margaret Cancer Centre, said inflammation is one of many mechanisms involved in MDS. Previous research has shown that a messenger protein called TNF-alpha is impaired in a number of different conditions including Crohn's as well as in MDS.
"The idea of using an anti-TNF-alpha is certainly not new in MDS," she says. "A few small studies involving other medications like infliximab, which is used to treat rheumatoid arthritis, revealed some promise, but overall, the results were on the lower end of efficacy."
About 1,500 cases of MDS are diagnosed each year. Well-known MDS patients have included astrophysicist Carl Sagan and writers Nora Ephron, Susan Sontag and Roald Dahl. The disease affects 0.2 per cent of people with anemia over the age of 65. Few treatment options are known to change the course of the disease in its most common low-risk, slow-moving form. MDS transforms into a form of cancer called acute myelogenous leukemia in nearly a third of people with the condition.
Erin Howe is a writer with the Faculty of Medicine at the University of Toronto.