Creative Destruction Lab to launch its second European location in Paris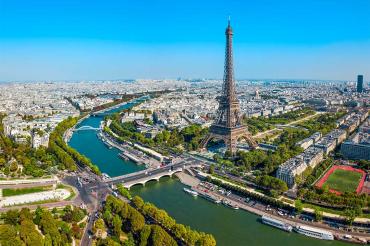 The Creative Destruction Lab (CDL), a seed-stage accelerator founded at the University of Toronto's Rotman School of Management, is expanding to Paris.
Launched in collaboration with the HEC Paris business school, CDL-Paris becomes the not-for-profit program's second European location alongside CDL-Oxford, which is located at the University of Oxford's Saïd Business School. CDL also operates out of five other Canadian universities.
CDL-Paris will accept 25 startups into its first cohort, with applications set to open in April 2020. The participants will join the ranks of over 1,500 founders from more than 30 countries that have participated in the CDL program since it was founded in 2012 by Rotman Professor Ajay Agrawal.
"The types of founders that join our program are often engineers or scientists. They have deep expertise in their technical domain, but lack business judgment," said Professor Agrawal, in a statement. "They are regularly faced with a to-do list of hundreds of things they could be doing to build their business, but don't have the cycles to do all those things, and so they have to pick from the list.
"Judgment is the skill of prioritizing the list. CDL has designed a marketplace for judgement that brings together those who need judgment and those who have it."
The commercialization of science and technology through CDL's unique, not-for-profit program, which focuses on scalable science and technology companies, has so far been credited with creating over $4.34-billion in equity value.
Companies accepted into CDL-Paris will take part in four sessions over the course of the program year, with ventures vying for the opportunity to take part in the annual CDL Super Session that brings the most promising ventures from around the world to Toronto.
"Despite a large and world renowned science community in France, its commercial potential remains largely untapped," said Sofia Hmich, the founder of Future Positive Capital and one of the founding partners of CDL-Paris. "CDL delivers what these science-driven companies truly need: experience-based and actionable guidance to accelerate the go-to-market. I am excited to partner with CDL to scale these homegrown science-driven companies for the world."
HEC Paris is ranked third in the world when it comes to educating CEOs of Fortune Global 500 companies. Over 40 per cent of its MBA students have a background in science and engineering.
UTC