Creative Destruction Lab expands to Georgia Tech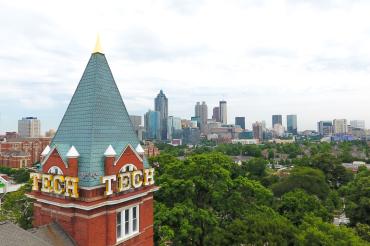 The Creative Destruction Lab (CDL) is continuing its international expansion with a new location in Atlanta.
The seed-stage accelerator, founded at the University of Toronto's Rotman School of Management, said today that its latest location will be launched in collaboration with the Georgia Institute of Technology, widely known as Georgia Tech.
CDL-Atlanta, as the program will be known, becomes the startup program's eighth location – including U of T and four other Canadian universities – and the third expansion announced this year on the heels of CDL-Paris and CDL-Oxford. 
"We are thrilled to welcome Georgia Tech into the CDL family," said Professor Ajay Agrawal, a Rotman professor who founded CDL in 2012, in a statement. "They are consistently ranked as one of the top ten engineering departments in the world. This is a significant opportunity for both parties."
Based in Georgia Tech's Scheller College of Business, CDL-Atlanta will accept 25 companies into its inaugural cohort, with applications opening in April 2020.
"What excites us the most about bringing the CDL program to the Scheller College of Business is the ability to combine the research excellence of Georgia Tech with the unique CDL model to scale the next generation of startups operating at the scientific frontier," said Associate Professor Alex Oettl of the Scheller College of Business, who will serve as co-site lead at CDL-Atlanta.
Companies accepted into CDL-Atlanta will take part in four sessions over the course of the program year, with ventures competing for the chance to take part in the annual CDL Super Session in Toronto.
The Scheller College of Business boasts internationally ranked undergraduate, MBA and PhD programs and is home to numerous institutes and research centres. It is located in Atlanta's Technology Square innovation area, which is home to over 100 startups as well as the innovation centres of Fortune 500 companies.  
The successful commercialization of science and technology achieved through the non-profit CDL program has led to the creation of over $4.5 billion in equity value to date.
UTC