Course evaluations: report cards for your professors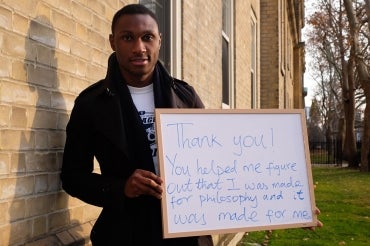 University of Toronto students can now fill out online course evaluations, sharing their ideas about what works – and what needs work – in the lecture halls and labs across campuses.
Faculty – like David Roberts, an assistant professor, teaching stream, of urban studies in the Faculty of Arts & Science –  say that feedback makes a big difference. 
After reading one criticism about how his course on cities and pop culture was too focused on North America, Roberts says, he added a week on Godzilla and monster movies in post-war Japan. 
And when students said they had trouble understanding the takeaways from assigned reading, Roberts began providing questions with the readings – to help students read more effectively. 
"There are lots of ways that we as professors learn to do our jobs better because of the feedback we get from the students," he says.
But what does it feel like to read the evaluations?
"It just reminds you of being a student again where you take a deep breath before you check your mark. It's the same thing. These are our marks, in some capacity."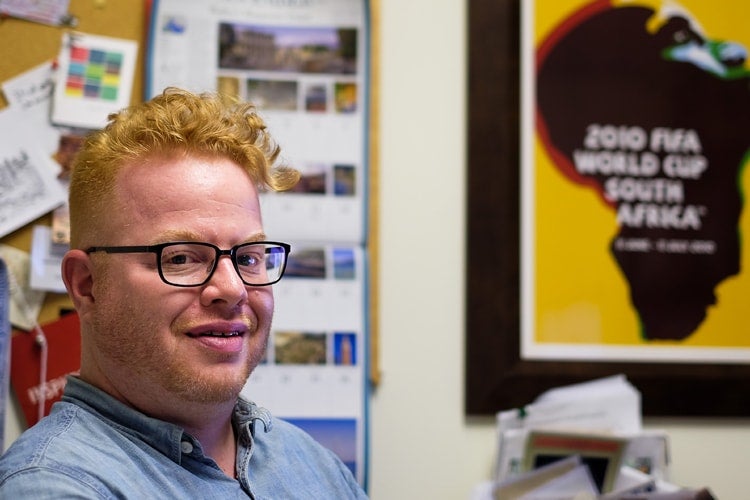 Assistant Professor David Roberts of urban studies says course evaluations help him improve lessons and reading material
Teodora Pasca, a third-year double-major in criminology and ethics, society and law, says often students get busy studying for exams and forget to fill out the evaluations.
But she usually makes it a point to set aside time for the evaluations. She says it's important to give professors feedback to improve the quality of teaching next year or to compliment a great instructor.
This year, she plans to praise a teacher whose course on policing made her want to delve deeper into the subject.
"I think those are the best profs – the ones who encourage you to find out more," she said.
U of T News asked students to write a note to their favourite prof – see a photo gallery of the results:
Ryan Hurl in the department of political science says the best comments are those that help him improve the course – when students point out gaps in the reading material, for example.
Because he teaches a large introductory course on American politics, he says he also appreciates when students say when they have already covered a topic on the syllabus in high school – or when their professor's pop culture references are a little dated. 
"As I head into my mid-40s, I think of the present as anything that happened since 1996. You forget that young people don't see the world that way," he says.
All evaluations are confidential.
A sense of humour occasionally comes in handy. Years ago, Hurl says, he received a fashion critique comparing his style to that of Napoleon Dynamite but "that was in the early 2000s so maybe my clothes have gotten better since then."
And professors say they cherish constructive and positive comments.
"Maybe some students feel bad sending a direct email to say they've enjoyed the course," Hurl says. "Every time that happens it feels great, but I'll take anonymous praise as well."