Come From Away cast collects more than $16,000 for U of T Iranian Student Memorial Scholarship Fund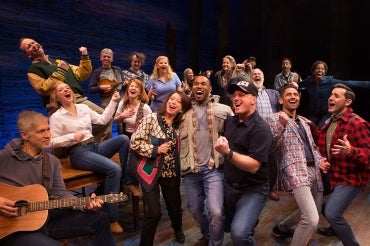 Almost one year ago, Dr. Allan Detsky welcomed a visitor in his office at Mount Sinai Hospital: a first-year medical student who was interested in pursuing a PhD in health economics.
He recalls the student making a particularly strong impression.
"He was very quiet, very humble – but very smart," said Detsky, a professor in the University of Toronto's Institute of Health Policy, Management and Evaluation and the Faculty of Medicine. 
Tragically, the student – Mohammad Asadi Lari, who was in U of T's MD/PhD program – would never get the chance to fulfill his potential. He and his sister, Zeynab Asadi Lari, who studied science at U of T Mississauga, were among the 176 people aboard Ukraine International Airlines Flight PS752 when it was shot down shortly after take-off from Tehran on Jan. 8.
In response, U of T established a scholarship fund in memory of the eight U of T community members who died in the crash, including six students, and pledged to match donations three-to-one up to $250,000. The needs-based award is meant to support international students from Iran as well as students from any background pursuing Iranian studies at U of T.
Moved by the tragedy, Detsky, who is also a producer of the hit musical Come From Away at Toronto's Royal Alexandra Theatre, was supportive when Come From Away actors Ali Momen and Kevin Vidal approached Mirvish Productions about collecting money for the scholarship at the end of the show, as they had done for other charitable causes.
"For me, the choice of a scholarship for where the money should go made the most sense," said Momen, who plays Kevin J and other roles in Come From Away.
"In addition to the lives lost, there was the lost promise of the six students and two members of the U of T family. Their promise – future doctors, scientists, architects, poets – is gone."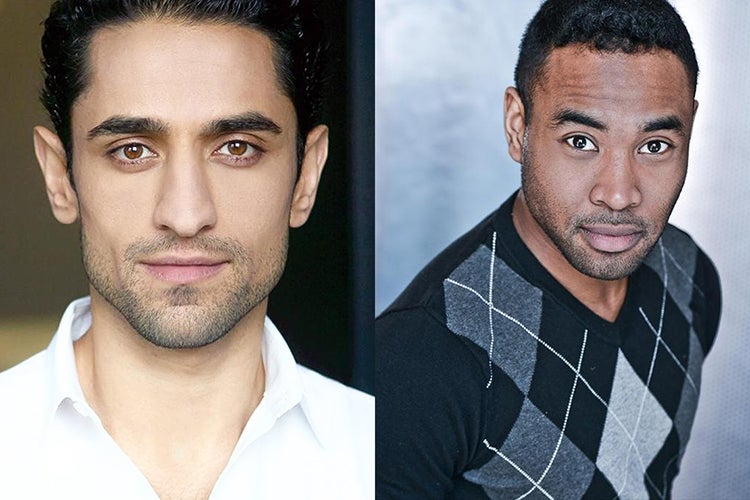 Ali Momen and Kevin Vidal (photos courtesy of Mirvish)
Momen added that the U of T scholarship will help ensure future students don't lose the opportunity to realize their own potential. As they have done for other causes, including the Australian wildfires and the Humboldt Broncos bus crash, the cast asked Come From Away audiences for donations after the show.
"The nature of this show is that actors rally together during big tragedies," said Vidal, who plays Bob and others in the musical.
Over several shows, the cast raised $16,186 for the U of T scholarship, which will be matched through the 3-to-one matching program.
As of this week, the scholarship fund has raised more than of $96,000 from 371 donors.
Come From Away tells the true story of Newfoundlanders who welcomed thousands of passengers stranded in the small town of Gander after 38 planes were suddenly diverted to its airport on the day of the 9/11 attacks. The community of about 11,000 residents took in about 6,600 travellers – along with 11 dogs, nine cats and two Bonobo apes. 
"Our show is very much about kindness and ultimately being there when one is called to serve," Momen said.
When he stood by the door with a donation bucket, Momen said audiences were happy to contribute. "I really do think it resonated with people," he said. "Everyone understood this is a big deal." 
The producers were also supportive, Detsky added, "particularly because of the nature of the show – because it's about giving back." 
David Palmer, U of T's vice-president, advancement, said the university is immensely grateful for the donations.
"It is a wonderfully generous gift to an important cause: to honour the memory of those we have lost and to establish a legacy that will support and encourage future generations of students to follow their inspiring examples of learning and leadership," he said.
UTC