For the Class of '23, 23 suggestions for things to do before you graduate
The University of Toronto is a large community, so it can be easy to let exciting opportunities pass you by while here. Whether you're new to U of T or getting ready to graduate, try these 23 tips for a fun-filled university experience – or use them as inspiration to create a bucket list of your own.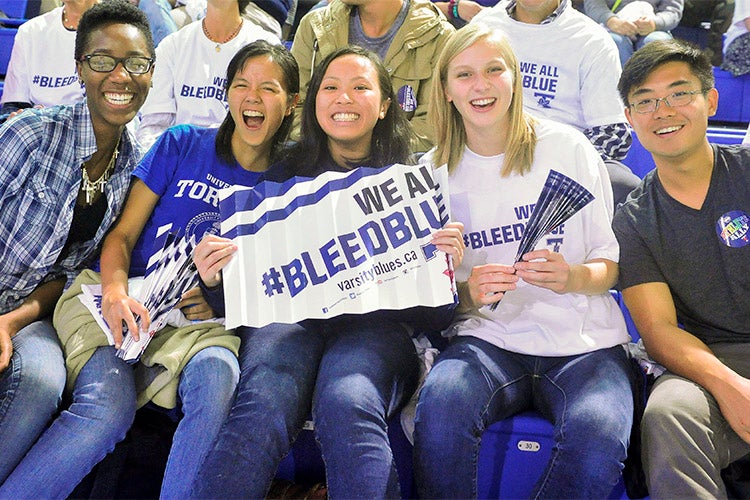 (photo by Ken Jones)
1. Join the ranks of students who #BleedBlue and cheer on the Varsity Blues at a sports game. With 44 Varsity teams competing in 26 sports, there's something for every sports fan.
2. Audition for a campus play. While it may sound intimidating, theatre troupes such as the Victoria College Drama Society, UTM Drama Club, UTSC Drama Society and many others welcome total beginners. For all you wannabe thespians, this may be your chance to score a callback – and maybe even land a role.
(Photo courtesy of U of T Scarborough)
3. Check out the daily specials at Nasir's Gourmet Hot Dog stand. Boasting low prices and rave reviews, this U of T Scarborough establishment is a student staple.
4. Treat yourself by taking an elective that's purely for fun. Choose a course that'll actually get you excited about homework. Some examples: If you're obsessed with fantasy then pore over The Lord of the Rings in Tolkien's Middle Ages (U of T Scarborough), or if you'd prefer to spend an evening watching RuPaul's Drag Race, then Queer Popular Culture (St. George campus) might be for you.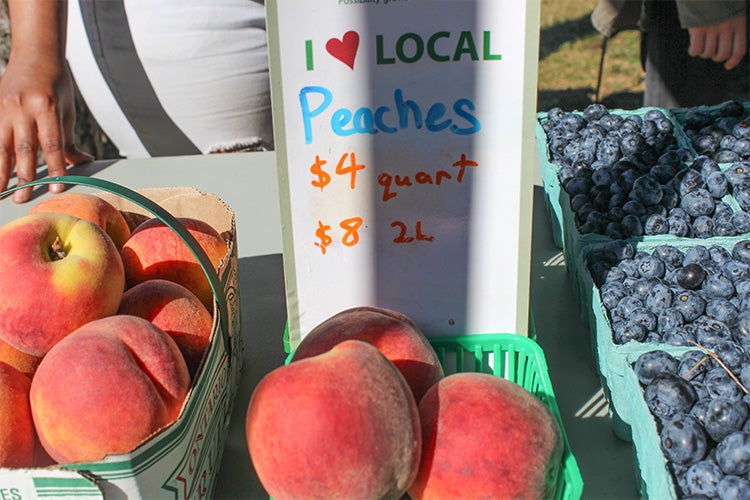 (Photo courtesy of U of T Scarborough)
5. Visit the Farmers' Market at U of T Scarborough to buy fresh, locally sourced jams, honey, veggies, meats and more and debunk the myth that U of T students subsist entirely on food truck fries.
6. Take academics to new heights by studying for finals in a suspended pod at the Leslie L. Dan Pharmacy Building – or to new depths by taking your books to the Library Mindfulness Space at U of T Scarborough.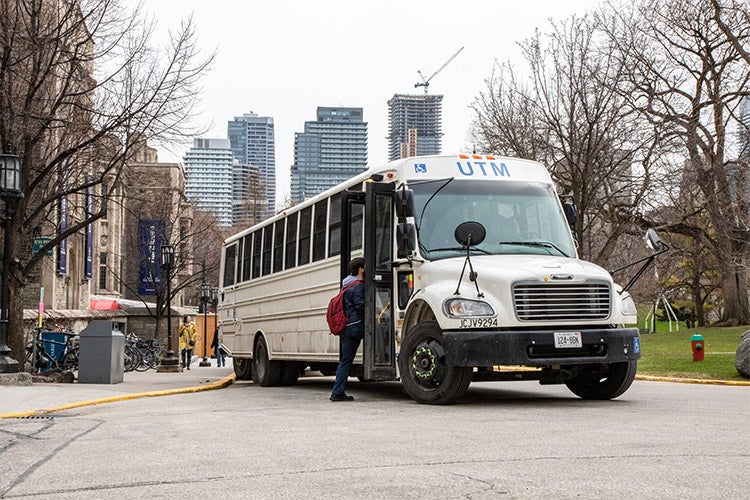 (photo by David Lee)
7. Get an authentic tri-campus experience by riding the UTM Shuttle (which is free for all U of T Mississauga students).
8. Attend a campus formal. Even if dances aren't your thing, think of it as a rare opportunity to shed your sweatpants-and-a-T-shirt student aesthetic in favour of something chic.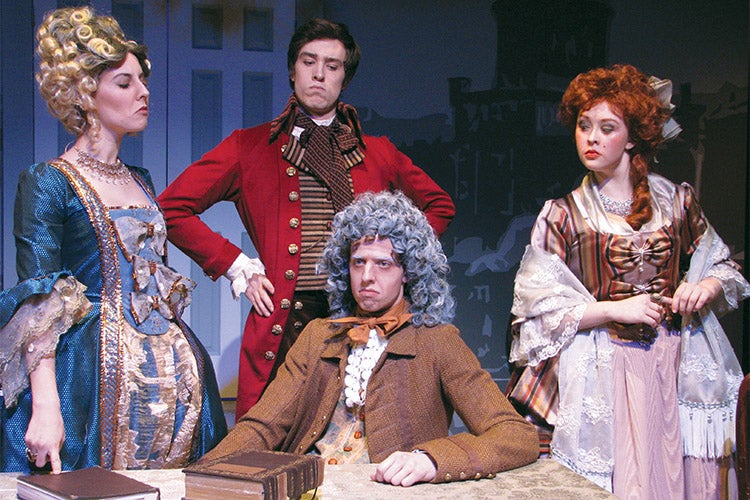 Theatre Erindale is the production company of the theatre and drama studies program at U of T Mississauga (photo by Paul Orenstein)
9. Watch a show at a campus theatre, such as Hart House Theatre at the St. George campus or Theatre Erindale at U of T Mississauga. Tickets are often discounted for students – bonus points if you score free tickets by writing a review for a campus newspaper. Plays range from Shakespearean tragedies like Portia's Julius Caesar to cult classics like The Rocky Horror Show, both featured in Hart House's upcoming 2019/2020 season.  
10. Visit Diabolos' Coffee Bar at the University College Junior Common Room to grab a coffee – or, for that matter, lunch. With selections ranging from Nutella lattes to butter chicken, this café will satisfy any midday craving you might have.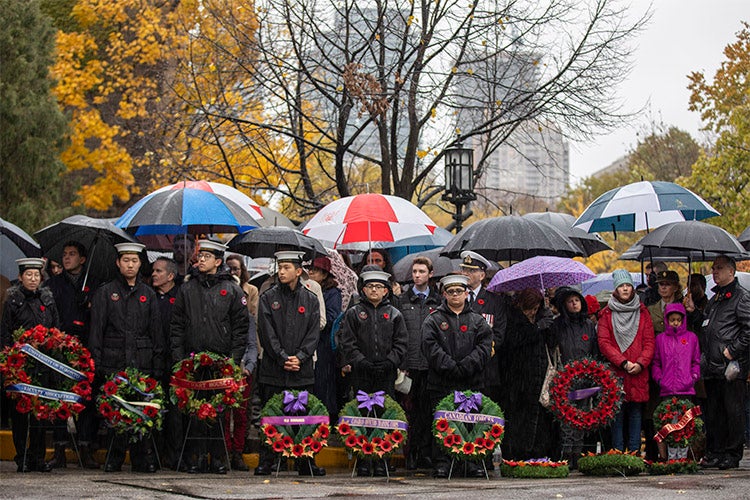 U of T Service of Remembrance at the foot of the Soldiers' Tower (photo by Nick Iwanyshyn)
11. Attend a Remembrance Day ceremony at Soldiers' Tower for a moving recitation of U of T alumnus John McCrae's iconic poem In Flanders Fields. Remembrance Day services are held on all three campuses.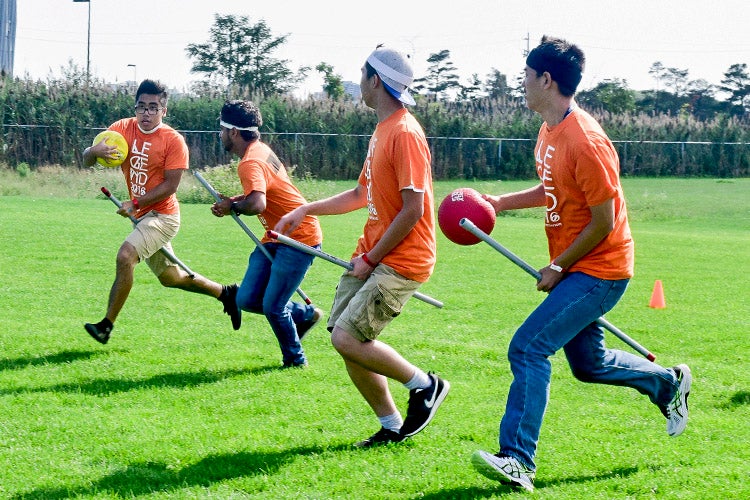 U of T Scarborough students play a game of quidditch (photo by Ken Jones)
12. Compete in the Canadian Quidditch League (yes, they use actual brooms) by joining one of U of T's quidditch teams.
13. Listen to a carillon concert in Hart House Circle. There are 51 bells making up the carillon, and they range in weight from 23 pounds to four tons.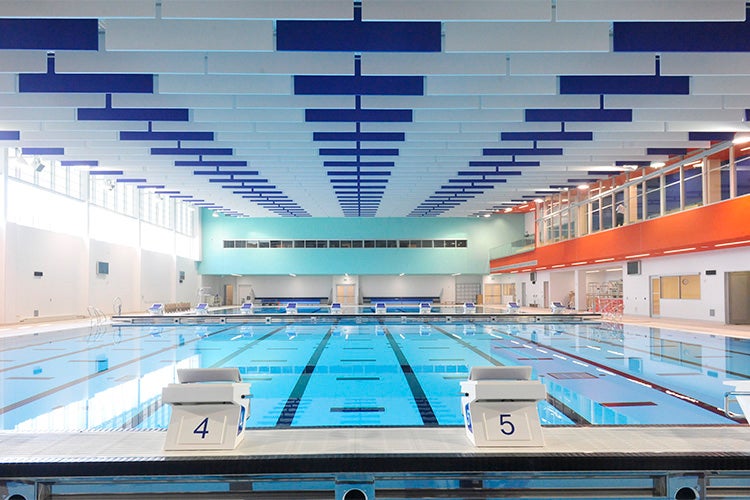 The Toronto Pan Am Sports Centre at U of T Scarborough (photo by Ken Jones)
14. Take a gorgeous dip in Hart House's pool. With its columns, vaulted ceilings and skylight, you'll feel like you're in Rome. Alternatively, pretend you're a world-class athlete and go for a swim in one of the Olympic-size pools at U of T Scarborough's Toronto Pan Am Sports Centre.
15. Attend a campus trivia night – after all, university students like nothing better than proving how smart they are. Impress your professors at a faculty trivia night or join a trivia club like the one at U of T Scarborough for a longer-term commitment.
(Photo courtesy of U of T Student Life)
16. Train with a niche intramural sports team (or start your own) – there are a variety of options to choose from, ranging from ultimate Frisbee to cricket.
17. Experience outer space without leaving campus with AstroTours. Offered by the department of astronomy and astrophysics, each tour includes star-gazing through the McLennan Physical Laboratories' telescopes, as well as a trip to U of T's planetarium. 
18. Venture beyond Robarts and study at least once in each of U of T's more than 40 libraries. Hot tip: It is often easier to get the latest bestseller at U of T Libraries than it is to wait months on hold at the Toronto Public Library.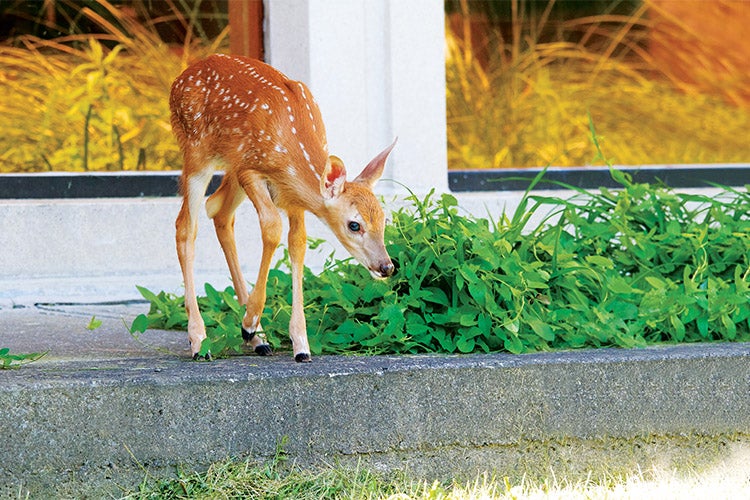 (photo by Paul Orenstein)  
19. Experience U of T's natural beauty. Plan a picnic at one of U of T's scenic quads or a hike through a U of T Mississauga or U of T Scarborough trail. You might even encounter the local wildlife – it's seemingly impossible to avoid spotting a deer on a walk through U of T Mississauga.
20. Hang out with a prof during an Engaging Faculty Event at U of T Mississauga. These events offer students the perfect opportunity to get to know campus faculty and staff, whether it's through a scenic nature walk across campus trails or a quirky The Office-themed murder mystery.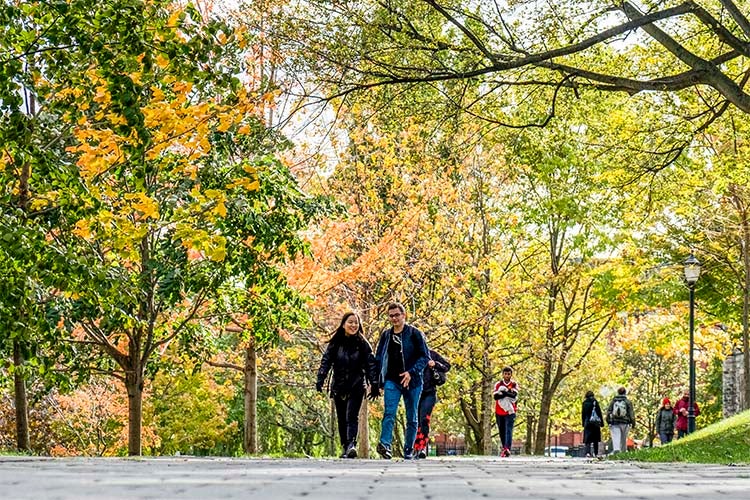 (photo by Laura Pedersen)
21. Wander through Philosopher's Walk and have a deep philosophical debate. Or an existential crisis. Or an ethical dilemma. Or an afternoon nap.
22. There's a lot to do at Hart House, but here's a practical suggestion: Think about getting a haircut there. 
23. Write for a campus newspaper or magazine. Join the ranks of U of T's journalistic goliaths like The Varsity (tri-campus) or The Medium (U of T Mississauga) – or if you're feeling creative, try a literary journal such as The Spectatorial or a satire paper like The Boundary.  
UTC