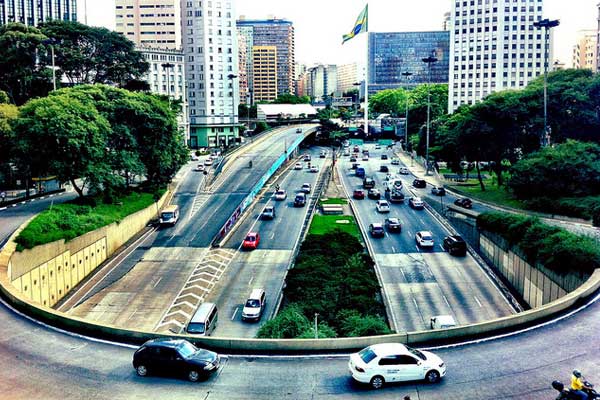 Cities of Learning: exploring public health, transit, food deserts, civic engagement and more
Symposium brings researchers from North and South America to tackle shared urban issues
As Canadian cities ponder ways to fix traffic gridlock, overcrowded transit systems or improve urban recreation, they often look to Europe and America for solutions.
But what about Latin America, which has seen booming socio-economic development over the last 15 years in countries such as Brazil and Argentina?
A two-day symposium at the University of Toronto May 11 - 12 aims to spur discussion on that topic and get university researchers and city thinkers looking beyond the typical go-to-models of Amsterdam or New York City.
Called "Cities of Learning," the event brings together U of T's leading academics and researchers on issues such as public transit, sustainable cities, public health, food deserts and civic engagement with their counterparts from the United States and South American countries like Brazil and Argentina.
It's one of the university's pre-Toronto 2015 Pan Am/Parapan Am Games events and marks the culmination of a series of academic colloquia and conferences on themes related to the Americas at the University of Toronto.
"I know from both my background as an Olympian and my involvement in the Pan American Games that these games have political, social and city-building implications that go far beyond sports," said Bruce Kidd, principal of U of T's Scarborough campus and a former Olympian who helped put the symposium together.
"One of the benefits of the Pan Am Games is that for a brief period of time our attention is turned to the Americas. This gives us an opportunity to learn from our neighbours to the south, and to do that through the lens of the university-city relationship."
U of T President Meric Gertler has made city building a priority at the university, working with research-based institutions around the globe, including in Brazil, India, China to solve urban issues.
In a panel that kicks off the symposium Monday, Gertler will join University of Chicago President Robert Zimmer and University of Sao Paulo President Marco Antonio Zago – along with Gabriel Capitelli, secretary of international relations at the University of Buenos Aires. All from cities that have hosted Pan Am Games in the past, they will meet at U of T to talk about how universities can contribute to their cities.
The first panel will be moderated by Mel Cappe, Canada's former High Commissioner to the United Kingdom, and held at the Rotman School of Management. The remaining panels will be held at U of T's Munk School of Global Affairs.
Among the panellists are U of T civil engineering Professor Eric Miller, who will lead a discussion on local transportation planning; Professor Stephanie Pincetl from UCLA who will take about the role of researchers in urban universities and her work related to water management in LA;  Professor Alejandro Jadad who is the interim director of the Institute of Global Health Equity and Innovation at U of T's Dalla Lana School of Public Health; Penn State Professor David Baker who will talk about the international growth of higher education, and University of Chicago Professor James Chandler who will talk about that university's role in leading projects and programs on the South Side of Chicago.
(See a full schedule of the event,)
Noreen Ahmed-Ullah writes about cities for U of T News.