Canadian senator inspires aspiring change-makers at Master of Social Work orientation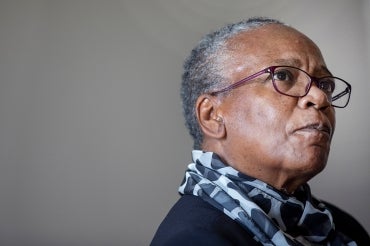 On just the second day of their lives as Master of Social Work students, the new class at the University of Toronto listened to a leader in the field, Senator Wanda Thomas Bernard, share insights learned over a lifetime of breaking barriers and making change.
Speaking at Hart House on Thursday, Bernard described her journey from East Preston, N.S., where she grew up in "absolute poverty," to Dalhousie University and the hallowed halls of the Canadian Senate. Her talk was part of an introductory conference at which students heard directly from social workers in fields as varied as policy, child welfare and health equity for immigrants and refugees.
One of the key messages from the opening remarks at the conference was how personal experiences and values inform one's practice as a social worker. Dexter Voisin, who joined the Factor-Inwentash Faculty of Social Work as dean this summer after two decades at the University of Chicago, told the audience his social work practice and research are inextricably linked to his "multiple identities" – as a black male,  an immigrant to the U.S. and now Canada and as a person from a working-class family growing up with middle-class values.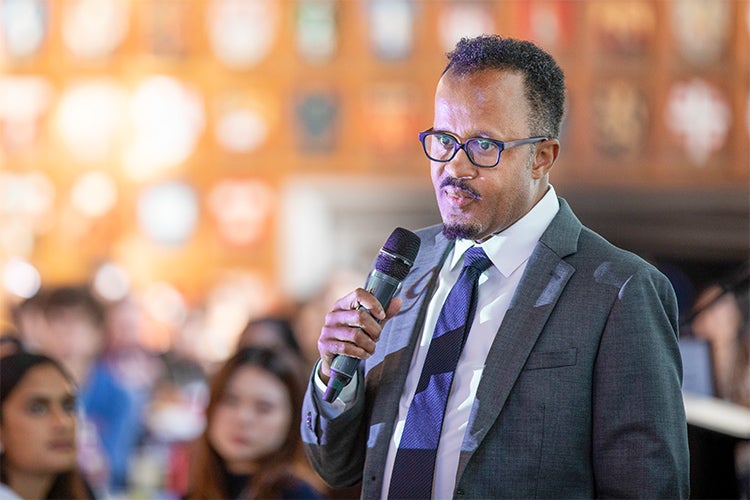 Dean Dexter Voisin speaks to students at Hart House (photo by Nick Iwanyshyn) 
On the road to becoming a psychologist, he stumbled into social work and served clients caught in a web of trauma, substance abuse and HIV. That work led him to take on a PhD in social work at Columbia University to study intersectional trauma and address a practice and research gap he found in the literature. 
For Bernard, it was experiences of racism and sexism that led her to pursue change she wanted to see in the world. She urged the class of social work students to make positive changes in their communities too. "If not us, who? If not now, when?" she said. 
Her father, a construction worker, was killed in car accident on a Labour Day weekend when she was 12 years old, leaving her mother to care for her and her nine brothers and sisters. Her mother had wanted to be a teacher but her education was cut short at Grade 8. Instead she worked the "only job she could get," Bernard said, as a domestic.
Bernard lost her father just a few days before starting classes in a non-segregated school, where people doubted her ability simply because of the colour of her skin. She said she had to work three times harder to overcome prejudice and get ahead. 
At just 15, she started at Mount Saint Vincent University. 
She has spent much of her career combating the barriers and injustices that she had encountered. She was a founding member and president of the Association of Black Social Workers, which pushed for legislation to improve the welfare of Black families and child services. She was the first African Nova Scotian hired to a tenure-track position at Dalhousie in 1990, became the director of the School of Social Work and led initiatives on diversity and inclusion at the university. 
Meanwhile, she conducted research with Black men and racism, particularly surrounding their experiences in the criminal justice system.
She was named to the Senate by Prime Minister Justin Trudeau in 2016. She told the audience she brings a "social work and social justice lens" to debates. Her work on Parliament Hill led her to visit 30 prisons in a study documenting the over-representation of minorities in jail.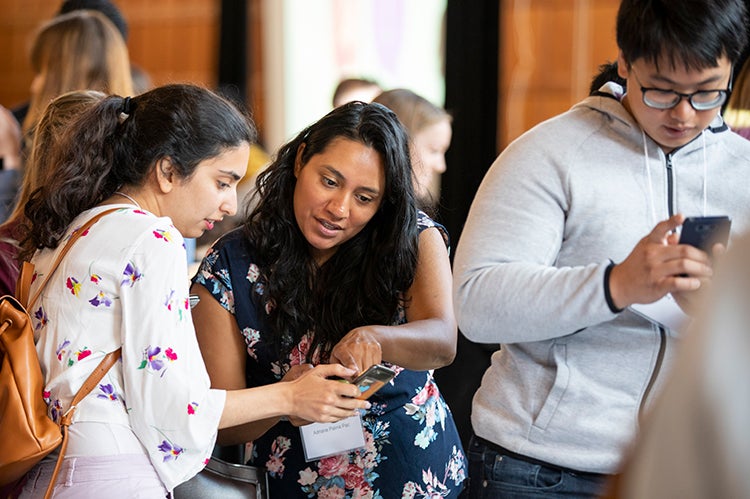 Master of Social Work students mingle during a break at Thursday's orientation conference at Hart House (photo by Nick Iwanyshyn) 
Despite her accomplishments, Bernard told students she was often frustrated by the slow pace of reform. "When you're in the moment, you don't see that change happening," she said. "It's like a little pebble in the sea." 
She encouraged the aspiring social workers in the room to bring an open mind and an intersectional lens to their research. "Think about community engagement, think about activism, how you use your voices," she added. 
Samiha Sharif says she was inspired by Bernard's call to action. The new Master of Social Work student came to U of T from McGill, where she majored in international development. She applied to the program to learn how to better serve marginalized communities such as the Inuit youth she worked with in northern Quebec. 
"I found her an electrifying speaker," Sharif said about Bernard.
"I don't really meet people in positions of power who look like me or who have similar backgrounds, ever. To have a conference that opens with somebody who talks about where they started, who talks about what it's like to be a woman who people usually pass over, who talks about the fact that we have to work three times harder but that it's worth it – that's important. 
"I feel like I'm in the right place and the right program," she said. 
UTC