Canadian Academy of Health Sciences names 8 U of T researchers as fellows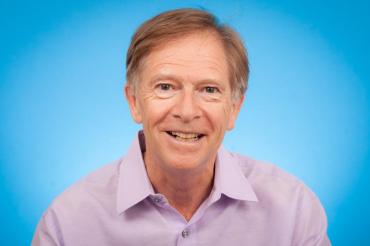 Dr. Sidney Kennedy is cutting through the fog of depression, hunting with his colleagues to find the genetic markers they believe could hold the key to better treatment for millions of Canadians.
Today, the Canadian Academy of Health Sciences named Kennedy and seven other U of T researchers as fellows — one of the highest honours in Canada for individuals working in the health sciences field, ranging from fundamental science to clinical research and population health. See the full list below.
"It's definitely an honour to be recognized by your peers," said Kennedy, a psychiatry professor at U of T and the Arthur Sommer-Rotenberg Chair in Suicide Studies and Depression at St. Michael's Hospital.
"CAHS is doing very relevant research to improve the health of Canadians. I'm looking forward to participating on [their] task forces and reports that really make a difference to the lives of Canadians."
Vivek Goel, U of T's vice-president of research and innovation, praised the eight researchers.
"Every day, researchers at the University of Toronto are hard at work to find solutions to some of the world's most pressing issues," he said. "The exemplary work of our eight new fellows of the Canadian Academy of Health Sciences is not only furthering our knowledge in a range of health sciences areas, it's also improving the lives of everyday Canadians."
As the principal investigator in the Canadian Biomarker Integration Network in Depression (CAN-BIND), Kennedy is already making a huge difference at the forefront of an entirely new approach to finding the root causes of depression.
Unlike diagnosing cancer or arthritis, there isn't a battery of medical tests to confirm what type of clinical depression a person has. Instead, psychiatrists are left to diagnose using clinical interviews and patient self-reporting, he explains.
In the CAN-BIND study, the individuality of the patient is front and centre when it comes to determining their diagnosis and treatment. Brain scans, blood tests, environmental factors, childhood trauma and reported symptoms such as sadness and weight gain are all investigated and evaluated.
It's hoped studying these variables will also bring to light the biomarkers of depression, perhaps an errant protein is the culprit, and pinpoint the best course of treatment for that marker.
Identifying biomarkers would mean depression can't be blamed on a "weakness" in a person's character, Kennedy said, which is one of the reasons fighting the stigma of mental illness has been such an uphill battle.
"We have a long way to go but we are making progress in making it easier for people to openly talk about mental illness," he said.
The 2016 U of T fellows of the Canadian Academy of Health Sciences are:
Joseph L. Rotman School of Management
Dalla Lana School of Public Health
Faculty of Kinesiology & Physical Health
Leslie Dan Faculty of Pharmacy
Faculty of Medicine
Laurie Morrison, department of medicine and St. Michael's Hospital
Sidney Kennedy, department of psychiatry and University Health Network
Nancy Baxter, department of surgery and St. Michael's Hospital
Richard Weisel, department of surgery and University Health Network