Call out anti-Asian racism – including microaggressions, Joseph Wong writes in the Globe and Mail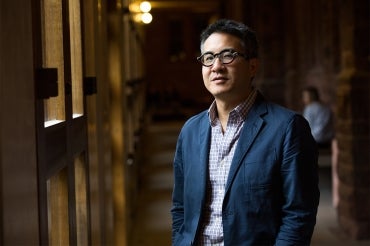 Amid increasing reports of anti-Asian harassment and discrimination in Canada and around the world, Joseph Wong, the University of Toronto's interim vice-president, international, denounces the rising tide of anti-Asian racism and its more insidious form: microaggressions. 
While COVID-19 and inflammatory rhetoric by former U.S. President Donald Trump have stoked anti-Asian racism, Wong writes in the Globe and Mail that "invisible racism, including microaggressions toward Asians, has lurked beneath the surface for a long time."
Microaggressions are commonplace, everyday derogatory attitudes expressed toward racial and cultural minority groups.
Wong says he received hurtful comments as a youth that he now recognizes as microaggressions. "Sadly, my son, growing up in Toronto today, tells me that he hears similar comments all the time," writes Wong, who is also the Roz and Ralph Halbert Professor of Innovation at the Munk School of Global Affairs & Public Policy in the Faculty of Arts & Science.
Microaggressions "form the foundation of racist attitudes and behaviours – and they need to be called out systematically," he says.
UTC