Black History Month: Check out these February events at U of T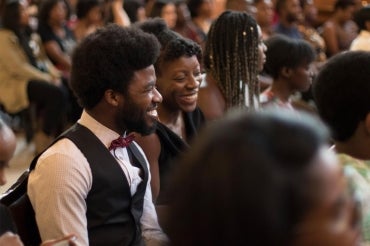 Throughout February, students, faculty and staff across all three University of Toronto campuses are honouring the achievements of Black Canadians for Black History Month.
Hear from inspiring speakers, join compelling discussions, and watch some fascinating documentaries and gripping performances at events taking place all month long.
There are many incredible events to choose from. Here are just a few of them:
Feb. 5
Black History Month events will be taking place at U of T Mississauga throughout the month. Head to the UTM Students' Union Presentation Room for the opening ceremony and free food.
At the downtown Toronto campus, the Factor-Inwentash Faculty of Social Work is hosting a screening of Ninth Floor, a documentary film about the Sir George Williams Riot of 1969 – a student-led anti-racism protest in Montreal.
Feb. 6
How does anti-blackness operate in queer communities? Join the discussion at U of T Scarborough's SC:OUT Lounge from 1-2:30 p.m. Lunch will be provided.  
Feb. 7
Hear Emmanuel Jal tell his incredible life story at U of T Scarborough from 5-7:30 p.m. at MW110 in the Social Sciences Building. Jal, who was forced to become a child soldier in South Sudan, was rescued by a British aid worker and smuggled out of the country. He's now a recording artist with a unique message.
Director of the Women & Gender Studies Institute, Rinaldo Walcott, will join authors Simone Dalton and Whitney French for a discussion about the book industry hosted by the International Festival of Authors at the Harbourfront Centre. 
Feb. 8
Head to the Catalyst Centre at U of T Scarborough for From Their Lips, a theatre project that uses the stories of Black elders and Black youth to create a performance that connects the two generations.
Feb. 9
Listen to award-winning violinist and composer Andrew Forde perform modern interpretations of Glenn Gould's The Idea of North. Forde, who has performed with pop royalty including Mary J. Blige and Justin Bieber, is currently an engineering PhD candidate at U of T.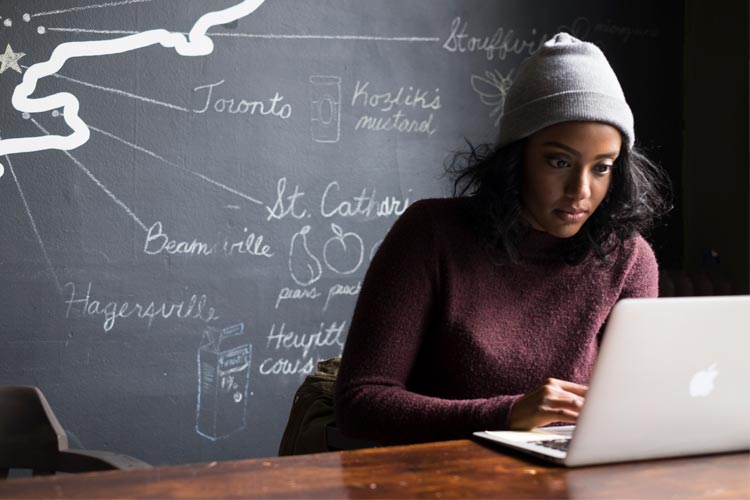 Huda Hassan, a PhD candidate in women and gender studies, will be participating in a Black History Month event (photo by Geoff Vendeville)
Feb. 12
Join Rinaldo Walcott, and activist and PhD candidate Huda Hassan for a talk about how to make academia more inclusive, particularly for Black and Indigenous students.   
Mix and mingle with Black professionals at U of T Scarborough and hear their expert advice on education, career paths and workplace skills.
Feb. 20
The Black Inter-Professional Students Association is bringing together black professionals from a range of disciplines including law, business and medicine to talk about how they found success in their fields. Speakers include Dr. Onye Nnorom, associate program director, public health and preventive medicine residency program at the Dalla Lana School of Public Health, and Terry Gardiner, manager, diversity, equity and student experience at the Factor-Inwentash Faculty of Social Work. 
Feb. 24
Three chapters of the National Society of Black Engineers (NSBE) are joining forces to inspire the next generation at a conference hosted at U of T Engineering. The one-day event brings together high school students, university students and young professionals for experiential outreach activities, networking sessions, and panel discussions around career development and diversity in the workplace.
Feb. 26
Banting postdoctoral researcher Cheryl Thompson will be joined by beauty entrepreneurs to discuss the politics of Black beauty at U of T Scarborough's Ralph Campbell Lounge from 5-7 p.m.
Feb. 27
The Division of University Advancement is hosting its annual Black History Month Luncheon at Kruger Hall in Woodsworth College. Hear from compelling speakers while snacking on delicious food from 12-2 p.m. 
The American incarceration rate has quintupled over the last generation. U of T's Centre for Ethics is bringing in two leading law experts for a lunchtime talk about their research into the causes of this exponential growth and proposals for reform.
Come back to the Centre for Ethics in the early evening for a screening of No No: A Dockumentary, a film about baseball player Dock Ellis.
Feb. 28
Akwasi Owusu-Bempah, assistant professor of sociology at U of T Mississauga, will be discussing research on the complicated relationship between race and policing at the Centre for Ethics. 
Mar. 7 
Renowned activist and scholar Angela Davis is coming to U of T's downtown Toronto campus to speak about her life and about Black liberation in 2018 with Black Lives Matter Toronto co-founder Yusra Khogali. 
UTC