Behavioural geneticist Ina Anreiter wins prestigious Schmidt Science Fellowship for probing nature vs. nurture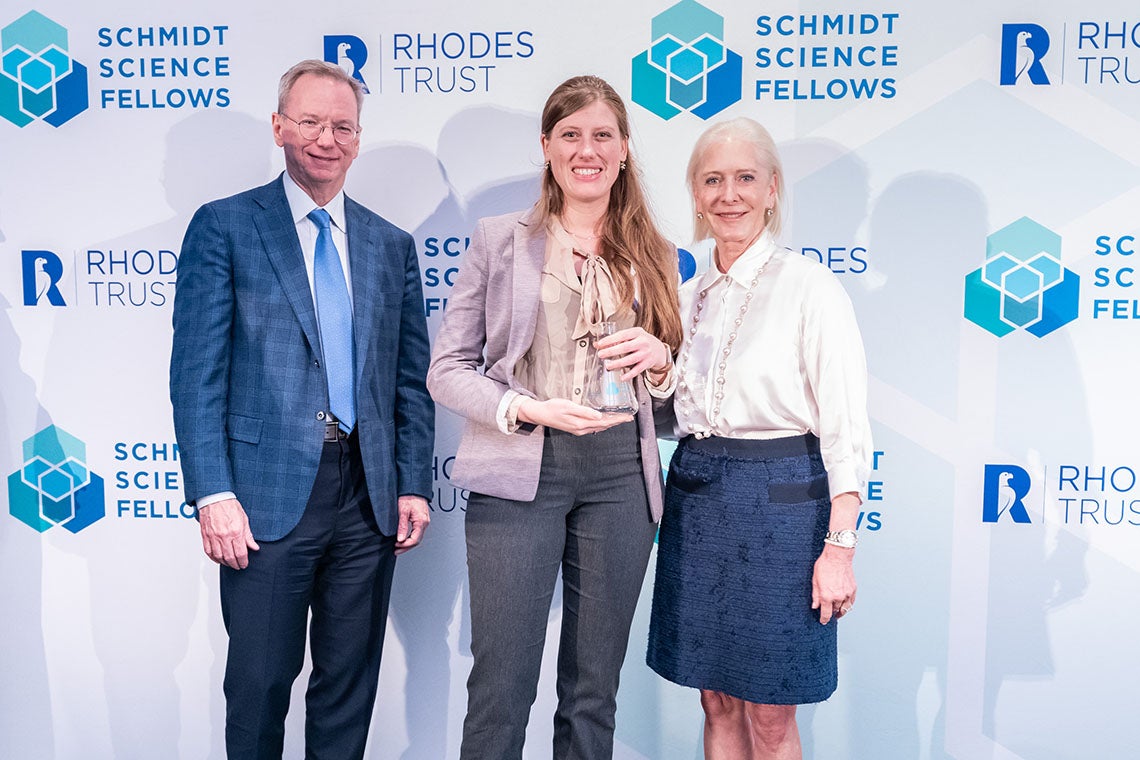 As Ina Anreiter and her colleagues observed their test subjects, they witnessed a distinct contrast in the creatures' foraging behaviour. Members of one group kept to the relative safety of the water's edge despite the absence of food there. But members of another group ventured from the water into open territory where their risky, roaming behaviour was rewarded with the discovery of food.
That the animals hunting for food were fruit flies didn't make the scenario any less fascinating to Anreiter. Nor that the experiment was being conducted in an 18-centimetre Plexiglas dish, the "prey" were tiny drops of sugar-solution near the centre of the dish, and the water was a ring around the outer edge to keep the flies from crawling out.
Anreiter is a behavioural geneticist and postdoctoral researcher in the department of ecology and evolutionary biology in the University of Toronto's Faculty of Arts & Science. "In my research," she says, "I'm trying to understand where, at a molecular and genetic level, individual differences in behaviour like foraging for food come from.
"It's more than nature versus nurture. The behaviour of individuals is part genetic and part environment – but it's also how those two factors interact."
For this work, Anreiter has won a prestigious Schmidt Fellowship, a program of Schmidt Futures in partnership with the Rhodes Trust. The fellowship comes with a stipend of $100,000 and is designed to support exceptional, early-career researchers taking their work in a new direction.
Anreiter is one of 20 recipients who were honoured at an event in New York City earlier this year. "Our mission at Schmidt Futures is to bet early on talented people who hold the promise of making the world a better place," said Eric Schmidt, co-founder of Schmidt Futures and former CEO of Google.
Wendy Schmidt, co-founder of Schmidt Futures and the Schmidt Ocean Institute and president of the Schmidt Family Foundation, said, "They are truly exceptional in their insight, intellect and eagerness to work across scientific disciplines and pursue discovery in unprecedented ways. We cannot wait to see what they will accomplish in the years to come."
"I am so excited to be a Schmidt Fellow," says Anreiter. "It's an opportunity to continue my work, but it also provides me with support as I learn different things and different skills. It's an opportunity to work in a way that's different from a regular postdoc position – where you tend to do what you know."
Anreiter's supervisor is Marla Sokolowski, a University Professor in the department of ecology and evolutionary biology who is also co-director of the child and brain development program at CIFAR and a CIFAR Weston Fellow.
"Ina is a phenomenal young scientist," says Sokolowski. "The depth and clarity of thought that she brings to her work is unsurpassed. Her PhD in behavioural genetics used a highly interdisciplinary perspective to investigate how genes and environmental factors combine to regulate the expression of genes that guide how individuals behave."
Anreiter is the third U of T Schmidt Fellow. In 2018, the program's inaugural cohort included Jai-lei Zhang and Xiwen Gong. Zhang was in the department of astronomy and astrophysics and as a Schmidt Fellow has been applying the expertise she gained in developing an innovative telescope named Dragonfly to medical imaging. Gong was in the Faculty of Applied Science & Engineering and has been using her expertise in machine learning and photonics to make advances in quantum computing and optical quantum communications.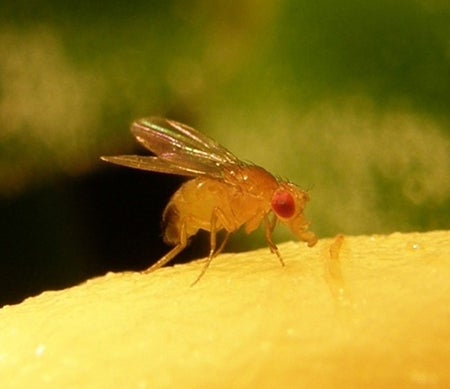 The subjects of Anreiter and Sokolowski's research are two different strains of fruit flies: "rovers" are more active and venture farther afield in search of food; "sitters" are less active and travel shorter distances when foraging.
In previous studies, Anreiter and Sokolowski expected to find a straightforward genetic difference between the strains but found none. Instead, they discovered that the difference lay in the interplay between the gene that determines foraging behaviour and a non-gene – or epigenetic – regulator that acts like a volume control for the gene. In an earlier paper, Anreiter and her collaborators described how they were able to alter the expression of the foraging gene and transform "sitters" into "rovers."
"This work has ramifications in other animals and potentially in humans," says Anreiter. "In human and animal studies we tend to look at genes and epigenetic regulations separately. This study showed that you have to look at the interaction of the two to really understand what's going on. That will be true for all organisms."
The Schmidt Fellowship is awarded to researchers making a "pivot" in their work. Anreiter is heading in a new direction by applying machine learning to develop an algorithm that will help in studying the role methylation plays in how a gene affects an organism's behaviour. (Methylation occurs when a methyl molecule attaches itself to a DNA or RNA molecule and affects how it functions.)
Anreiter will be developing the algorithm in a cross-appointment with the Ontario Institute for Cancer Research and U of T's department of computer science. And at the University of Birmingham, she will be using the algorithm to continue studying the behaviour of fruit flies.
"This combination of experimental and computational approaches will propel our knowledge of the mechanisms underlying the biological embedding of experience," says Sokolowski.
Arts & Science