'Be there for our community': How three U of T Mississauga startups adapted to COVID-19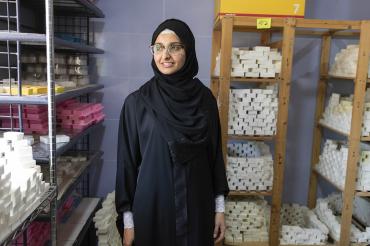 Across Canada, businesses are changing their approaches and offerings to meet customers' shifting needs during the COVID-19 pandemic – and that includes startups affiliated with the University of Toronto Mississauga.
ICUBE, U of T Mississauga's hub for early-stage companies, has been running webinars for members to provide information they may need during social isolation. The first featured a lawyer and an accountant who discussed issues such as cash flow, letting employees go and dealing with intellectual property. A second webinar focused on wellness and how to stay healthy and sane while staying at home 24/7.
Next up are intensive sales seminars for small groups, focusing on how to approach sales during the pandemic.
"ICUBE is like a startup, too," says Kasey Dunn, ICUBE's program co-ordinator and liaison with the companies. "We're always adapting to changing situations and looking to see where we can do more and offer support."
Ignacio Mongrell, ICUBE's assistant director, adds that the entrepreneurship hub tries to be "very proactive about creating opportunities for startups." He also noted that startups, unlike large corporations, tend to be quite nimble when faced with unexpected obstacles. "They can change their business models to adjust."
Here's how three startups affiliated with the U of T community have responded to the challenges presented by COVID-19:
---
LCI Movement
At LCI Movement, a Mississauga-based startup that brings dance and movement programs to schools, founder Maya Saggar was in the midst of her most productive quarter to date when Ontario schools suddenly closed and programs were cancelled.
"This has pushed me to think differently and I've engaged some co-op students for a digital push," Saggar says.
Next week, LCI Movement will be soon be launching a free YouTube channel showcasing videos that teach dance movements to families at home.
"It's our gift to the community for the time being," Saggar says. "The more interest the channel gets, the more content we'll create – and we'll base it on what people's interests are."
In addition, Saggar and her team will create more online parent-driven products that are tailored to working with small numbers of children at once.
Sitti Soap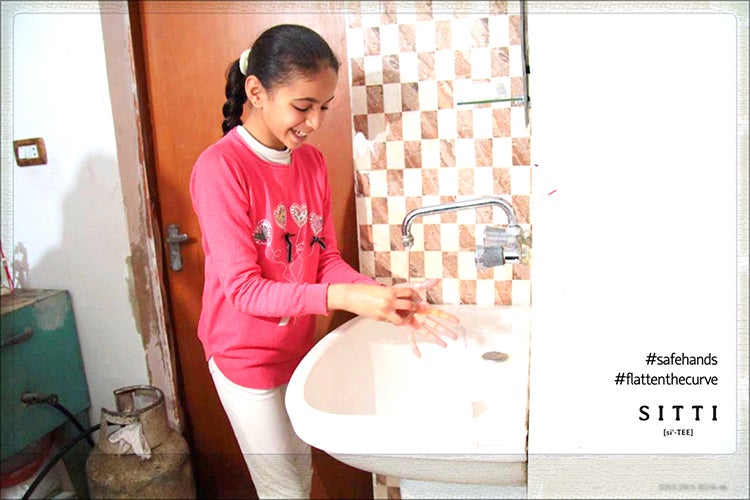 (image courtesy of Sitti Soap)
Noora Sharrab and her partner, Jackie Sofia, run the Mississauga-based company Sitti Soap, which sells olive oil soap made by hand at the Jerash Refugee Camp in Jordan. Since their business provides employment to impoverished refugee women, the owners were worried about their employees' well-being during the pandemic.
"We immediately donated 500 bars of soap to the camp and locally disseminated a video featuring a young girl demonstrating proper handwashing technique with a campaign for #safehands to help emphasize flattening of the curve," says Sharrab.
Sharrab and Sofia also began a GoFundMe campaign in partnership with the women-owned local company KUVRD to raise money to furnish relief kits for the women and their families, filled with food and hygiene products. They met their $10,000 target within a week and raised enough for 170 kits within two weeks. They are planning another fundraising campaign in May on the iFundWomen platform to help pay salaries.
"The well-being of the people in the camp is front and centre," says Sharrab. "We made the decision that no one would be laid off and everyone will be paid regardless."
With Ramadan underway and many employers giving gifts to their staff during the month-long Muslim holiday, Sharrab and Sofia have begun focusing their sales efforts on the corporate sector. 
"We don't know how long the pandemic will go on, so we want to be there for our community," Sharrab says.
Just Vertical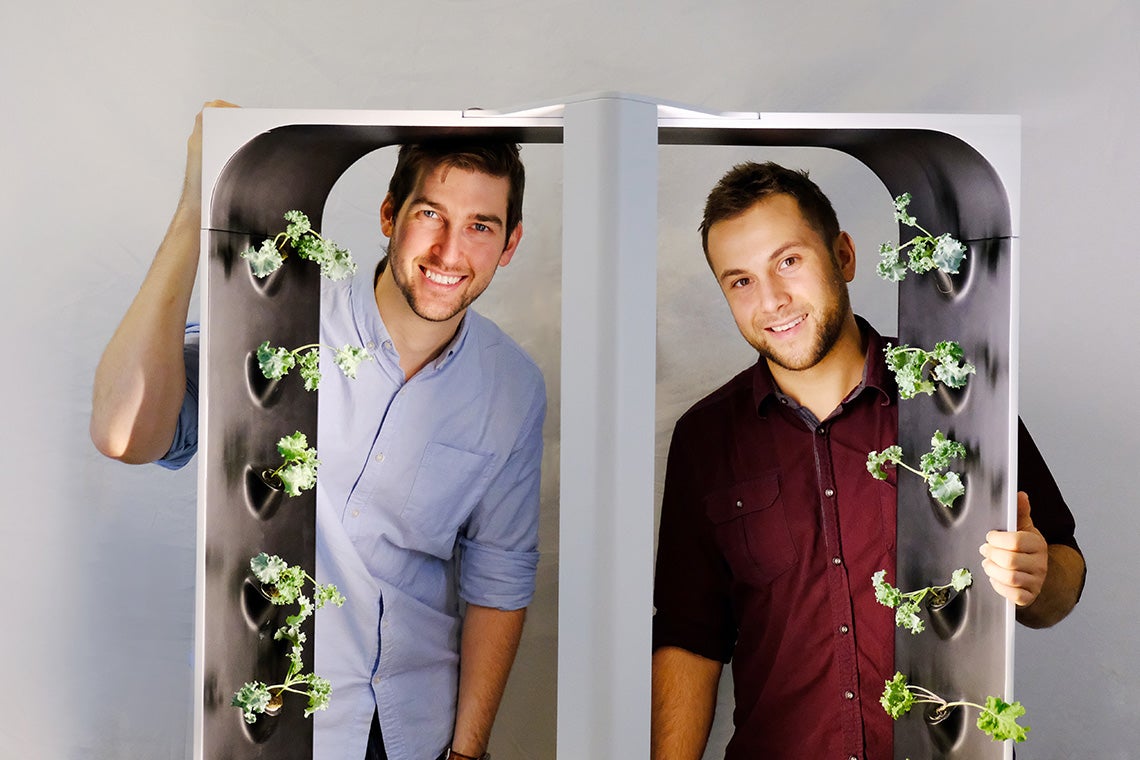 (photo by U of T News staff)
At Just Vertical, a Toronto-based startup that creates and furnishes home hydroponic garden systems for growing food indoors, business is booming during the pandemic. In fact, the company is poised to introduce a system tailored for condo life.
"There has been a huge surge in demand," says Kevin Jakiela, co-founder of the three-year-old venture. "People are interested in this program as they may be bored at home or they may be concerned about food insecurity."
However, Jakiela and business partner Conner Tidd, both graduates of U of T Mississauga's master's program in sustainability management, wanted to provide restless children with something educational and fun to do during self-isolation, so they are offering free lettuce seeds to customers so they can grow the plants in egg cartons at home.
"We expected about 50 inquiries and we've had 500 so far," Jakiela says. "It's not only kids, but everyone from [ages] four to 94. A lot of people want to learn about growing things."
UTM