Access to nutritious foods crucial to improving Canadians' health: U of T experts in the Toronto Star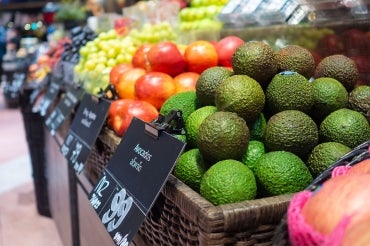 Nutritious food is out of the average Canadian's financial reach, and it's having a devastating impact on their health.
That's according to a Toronto Star op-ed written by the University of Toronto's Andrew Boozary and Kwame McKenzie that argues more needs to be done to improve Canadians' diets.
"More than one-in-10 Canadians are worried they won't be able to afford their next meal or are forced to skip meals or spend days without eating. And it is only getting worse," writes Boozary, the executive director of health and social policy at the University Health Network and an assistant professor in U of T's department of family and community medicine and the Institute of Health Policy, Management and Evaluation, and McKenzie, a professor in the department of psychiatry in the Faculty of Medicine.
There's "compelling" evidence of the influence of diet on public health outcomes, the authors add, citing nutrition-based initiatives in California and Massachusetts that have shown promise in reducing hospital admissions and health-care spending. Policy measures such as controlling advertising targeted at children and using pricing strategies to reduce consumption of sugary drinks can also have a beneficial impact on Canadians' food choices, they write.
"One of the fundamental principles of our medicare system is that every Canadian should have access to evidence-based treatments," Boozary and McKenzie say. "But we are failing Canadians when it comes to one of the most essential medicines – access to nutritious and healthy food."
UTC