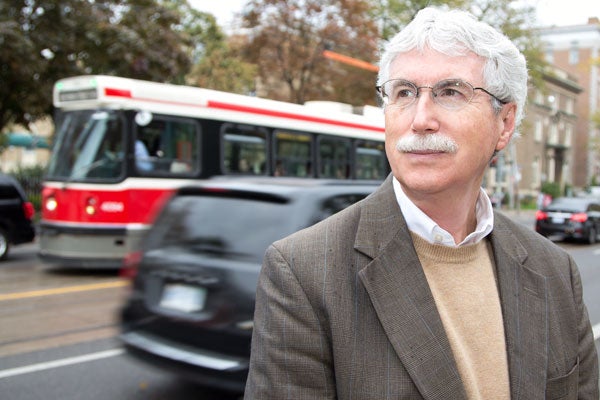 $20M opens high performance computing consortium to new research areas
A $20 million investment from the federal government will enable the Southern Ontario Smart Computing Innovation Platform (SOSCIP) consortium to add new areas of focus – such as advanced manufacturing and cybersecurity – to its research projects.
U of T is a founding member of SOSCIP, created in 2012 to support collaboration between academic researchers and industries using advanced computing and big data analytics.  
The funding comes from FedDev Ontario, a federal agency established in 2009 with $1 billion to work with Southern Ontario's communities, businesses and not-for-profits to address regional and global economic challenges.
"This investment will open the doors for a number of small- and medium-sized businesses, who can benefit from access to smart computing platforms. These new partnerships will lead to the discovery and development of innovative new technologies and will help build a healthy information infrastructure here in southern Ontario," said Gary Goodyear, Minister of State for FedDev Ontario.  He made the announcement at Ontario Centres of Excellence (OCE) Discovery Conference April 28.
The new funding will be received by U of T on behalf of SOSCIP and will be used to increase access to advanced computing and big data analytics, tools and systems and to develop new collaborative projects.  The ultimate goal is for these projects to bring new products and services to market. 
"This magnificent new investment from the Government of Canada will enable SOSCIP to increase its positive impact in many ways. SOSCIP proves that collaboration between academia, industry and government can produce important benefits to Canadians and Canada's prosperity," said Professor Cheryl Regehr, U of T's vice-president and provost.
In addition to the FedDev funding, IBM Canada Ltd., as the lead industrial partner of the consortium, will contribute $65 million of agile, advanced computing infrastructure and big data analytics as well as related support through research, IT and business expertise.  
SOSCIP was founded with a focus on research into five core areas – cities, health, energy, water and advanced computing. Using state-of-the art technology, such as the IBM BlueGene/Q (the fastest supercomputer in Canada), research has progressed by way of scientists such as U of T's Professor Eric Miller, who is analyzing urban transportation and Professor Richard Peltier, who is investigating climate change.  
"SOSCIP has made important progress over the past three years in these important areas. This new investment will enable the consortium to support collaborative projects in the additional areas of mining, advanced manufacturing, digital media and cybersecurity," said Professor Vivek Goel, U of T's vice-president, research and innovation.  
He added that the new projects will include at least eight medium-sized businesses and are expected to create or maintain about 100 jobs, including training and skills development opportunities for students and postdoctoral fellows.
In addition to U of T, SOSCIP'S other founding partners include Western University, McMaster University, Queen's University, University of Ottawa, University of Waterloo and the University of Ontario Institute of Technology, IBM Canada Ltd., and OCE.  Four additional universities joined SOSCIP in April 2014:  Carleton, Ryerson, York and Wilfrid Laurier