14 U of T startups receive support from Lo Family Social Venture Fund: Betakit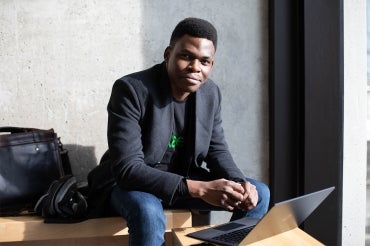 More than a dozen University of Toronto startups – all focused on making a global social impact – have received support through the Lo Family Social Venture Fund, Betakit reports.
The 14 winning ventures include: Ryan Tam's startup Aerlift, a drone-operated delivery system that helps governments provide health care to remote populations; Olugbenga Olubanjo's Reeddi, which has developed a tool that provides clean and affordable electricity to individuals, households and businesses operating in energy-poor regions of the world; and Jamie Lee's Swate, a mobile app that uses grocery inventory tracking technology to provide recipe and meal plan recommendations so individuals can decrease household food waste.
The Lo Family Social Venture Fund provides support for social startups launched by U of T students or recent graduates that will have a positive impact the global community, with a particular focus on Asia.
Awards for undergraduate students can be up to $15,000 while graduate students are eligible to receive as much as $30,000.
UTC