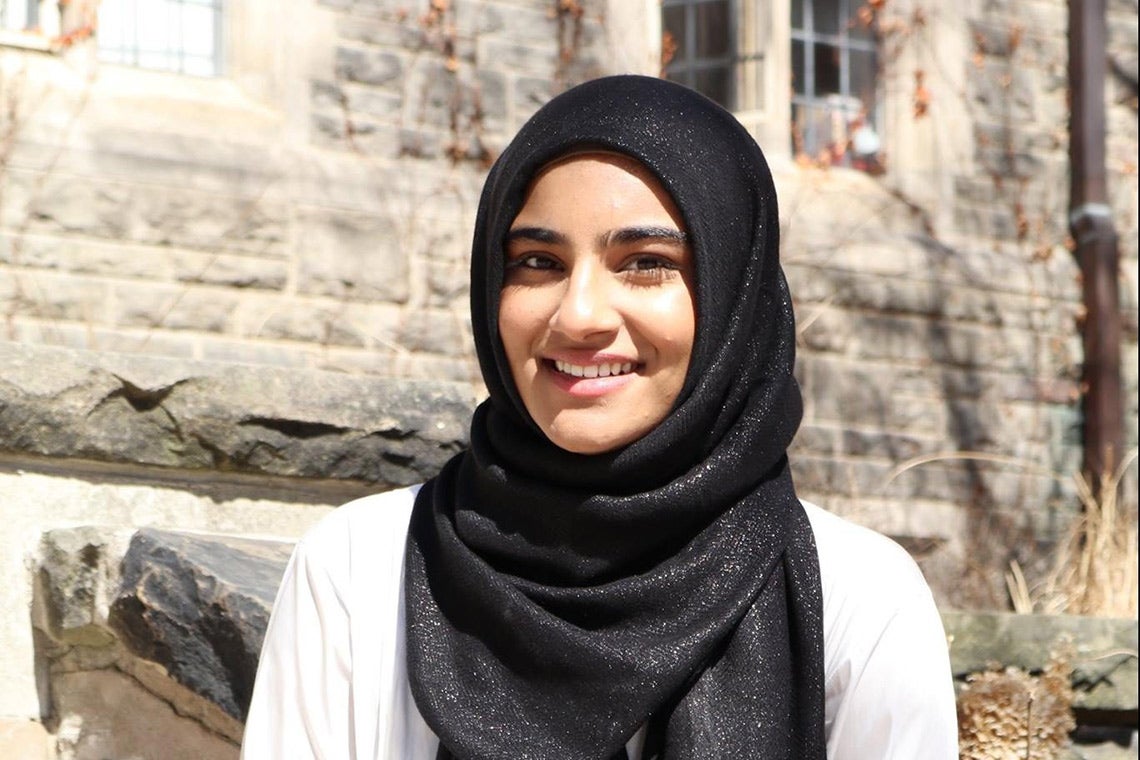 Khadija Waseem named a Schwarzman Scholar
Rotman Commerce alumna Khadija Waseem has been named a Schwarzman Scholar and will join a select cohort of outstanding students from around the world for a one-year, fully funded, master's program at Tsinghua University in Beijing this year.
Waseem, who graduated in 2021 with a bachelor of commerce degree in a management specialization, served as a teaching assistant for three courses, participated in a Summer Abroad program with Associate Professor Michael Khan, and completed an independent research course with Jan Klakura. She also founded Accessibility at Rotman Commerce (ARC), the first peer-led centralized navigation program for students outside the classroom. She describes becoming a Schwarzman Scholar as "an adventure that will allow me to pursue my passion for global affairs alongside a diverse group of brilliant individuals."
At Tsinghua University, Waseem hopes to pursue her passion for exploring the role of digital governance in creating a more democratic and equitable society. "As technology rapidly advances, it is important to engage policymakers and digital partners for a cohesive dialogue and strategy," she says. "These two dimensions cannot afford to work in silos, or humans will face the negative repercussions of weak digital infrastructure for generations.
"I want to build the digital governance infrastructures of tomorrow, today."
Rotman Commerce