About the Landmark Project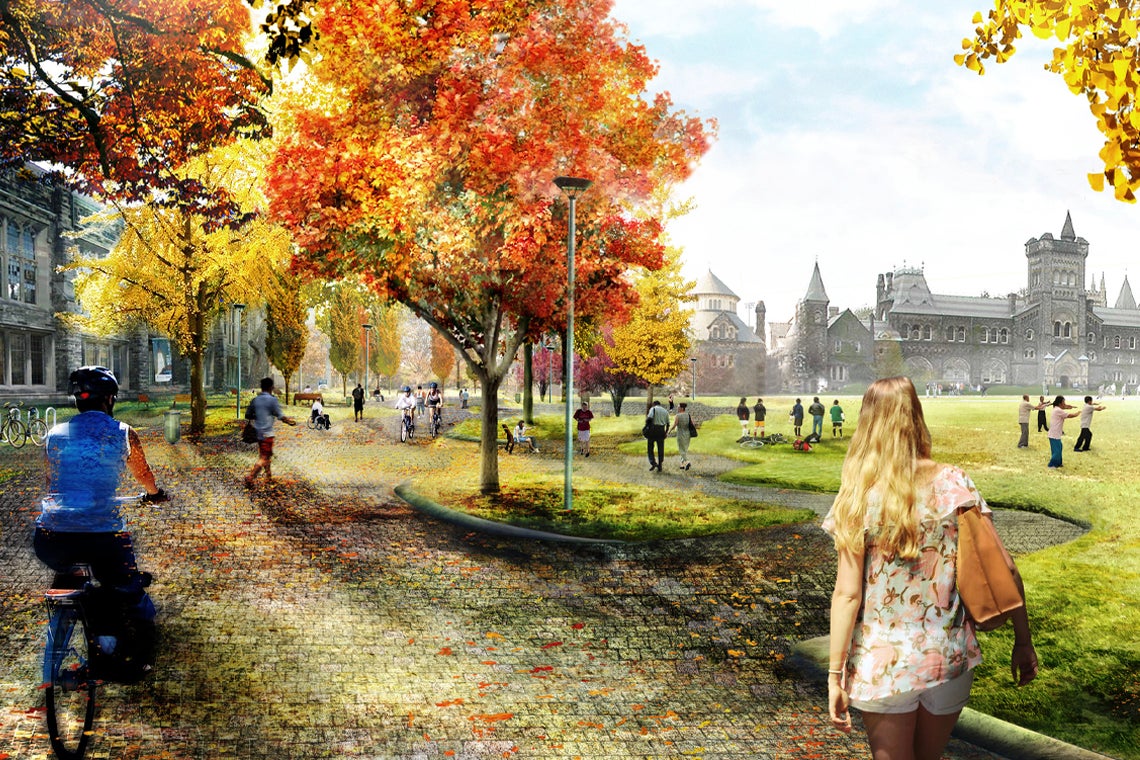 The Landmark Project is one of the most significant open-space projects at the University of Toronto in the past 100 years. Thanks to the generous support of nearly 3,000 donors, construction is now underway and our crews are working hard, fully in line with public health guidelines, to transform the St. George campus core into a greener, more sustainable, accessible and pedestrian friendly space. You can read more about this exciting project, including a general overview of what's changing on campus and how to support our efforts, at landmark.utoronto.ca
The Landmark Project's historic revitalizations of the front and back campus will take several years to realize. We assure you, however, that any necessary modifications to the construction process will not impact the cost of the timelines of the project. As with most, if not all, major construction projects, our community may experience increased noise interruptions as well as changes to how we access the downtown campus. We are working hard to minimize these disruptions but some growing pains are inevitable. 
The University is enormously grateful for the support and enthusiasm our community has shown for the Landmark Project. We appreciate your patience and understanding as we work to create an even more vibrant and welcoming campus experience for our students, faculty, staff, alumni and the wider public.
Landmark Project updates
Find out the latest news about Landmark construction.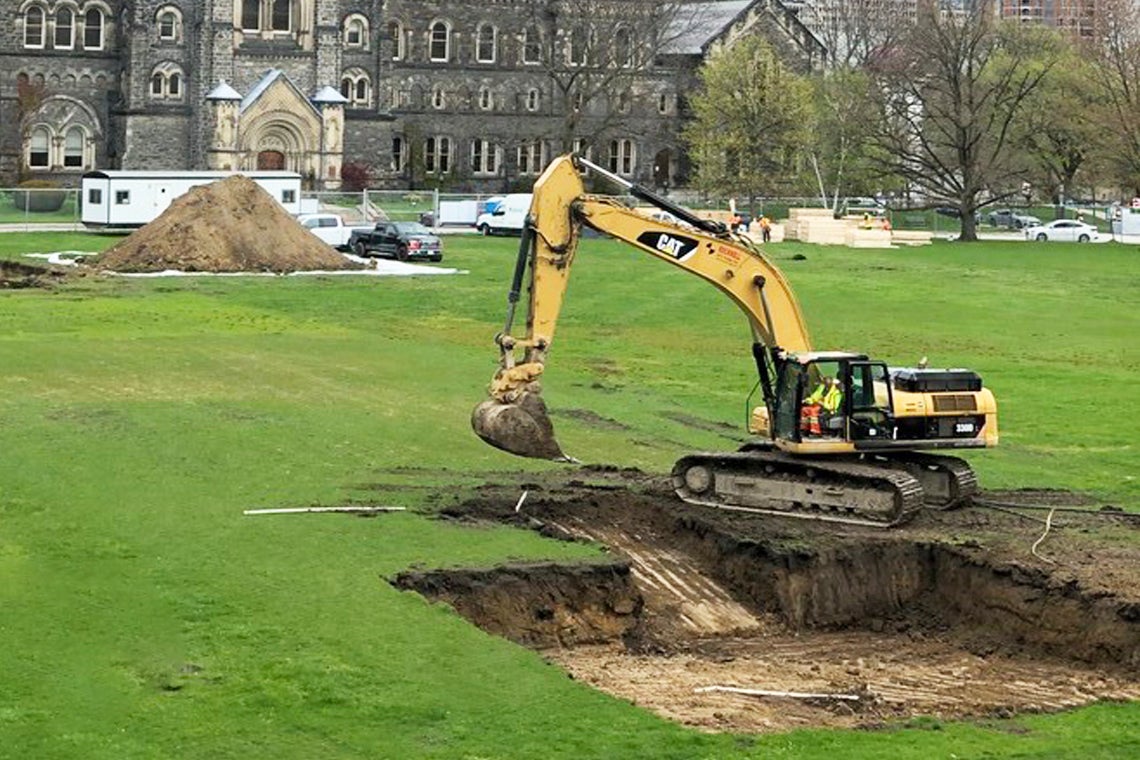 Frequently asked questions