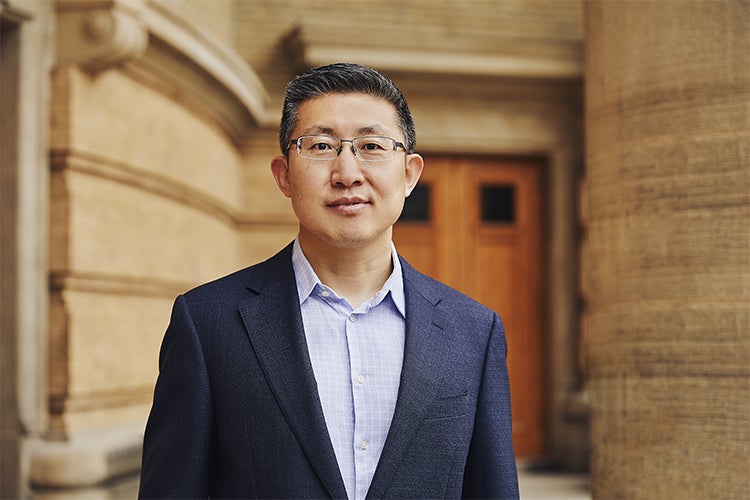 U of T Engineering professors recognized with Synergy Award for Innovation
Four University of Toronto professors from the Faculty of Applied Science & Engineering are being recognized with a Synergy Award for Innovation from the Natural Sciences and Engineering Research Council of Canada (NSERC) for their longstanding partnership with Hitachi High-Tech Canada (HTC).
The award was presented to Professor Yu Sun today. Key principal investigators from U of T Engineering involved in the collaboration also include Professors Jane Howe, Tobin Filleter and Doug Perovic.
Focused on nanoscale electron microscopy and robotics, the collaboration between U of T and HTC has strengthened the Ontario Centre for the Characterization of Advanced Materials (OCCAM), a unique facility that contains leading-edge equipment for imaging, analyzing and manipulating materials with nanometre-scale precision. It has led to numerous scientific discoveries and commercialized products – including the TNI LifeForce nanomanipulation system, which enables samples to be manipulated with extreme precision while inside a scanning electron microscope. LifeForce was licensed to HTC and is commercialized worldwide. 
"When I first started working with Professor Sun, I quickly realised that he has only two modes of operation  on and on even more!" says Ian Cotton, a board member and former President at HTC. "His lab is like an Aladdin's cave of engineering, which led to one of the best product concepts we have ever delivered. The results speak for themselves: an elegant design with flawless execution."
Engineering