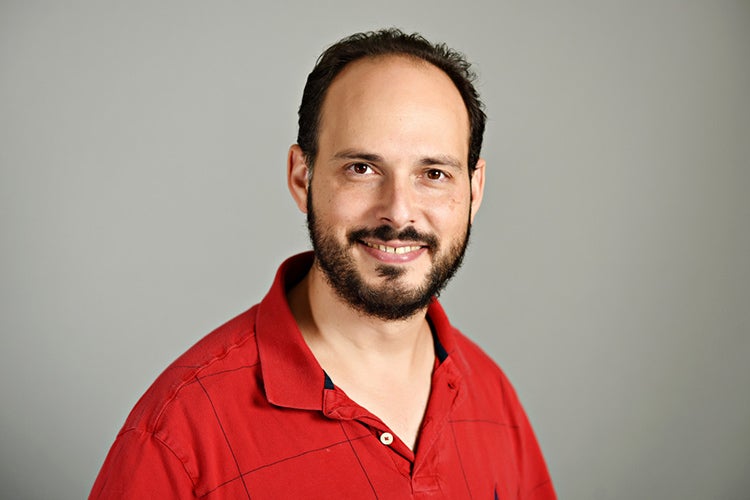 Professor Eyal de Lara receives Connaught Innovation Award
Professor Eyal de Lara of the department of computer science in the Faculty of Arts & Science has received a Connaught Innovation Award for developing wearable and mobile technology that can be used in many disciplines and applications.
"I am very grateful for this award and see it as a great opportunity that will accelerate the development of our wearable sensing platform," says de Lara. "We've seen lots of interest in the platform we are developing and the sooner we can make it available to others, the sooner we can enable them to leverage wearable sensing to conduct new, cutting-edge research in their domain."
Through their startup, Tabiat Research, de Lara and his collaborators use smartwatches to monitor individuals with chronic obstructive pulmonary disease (COPD), a disease that affects millions of Canadians. They collect and analyze sensor data from a device worn by a patient. A machine-learning-based algorithm then extracts information such as respiratory rate or coughing from the data, to predict worsenings of COPD before they occur.
The technology could also be used to detect mood changes in people with seasonal affective disorder or bipolar disorder – or to monitor patients' recovery after radiation therapy. Pharmaceutical companies could use it to evaluate the efficacy of new drugs.
Faculty of Arts & Science