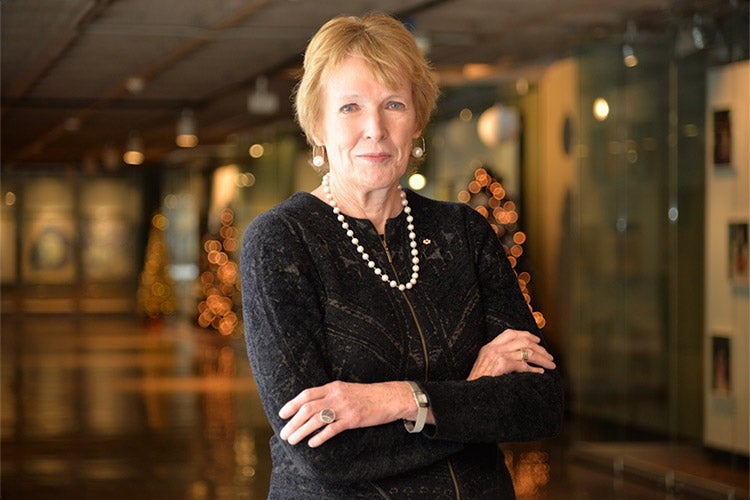 Margaret MacMillan appointed to the Order of Merit
Margaret MacMillan, a University of Toronto professor emeritus with the department of history in the Faculty of Arts & Science has been appointed to the Order of Merit.
MacMillan, also a professor emeritus at the University of Oxford, is among six new appointments to the Commonwealth institution, which is often referred to as "the most exclusive club in the world."
Created in 1902 by King Edward VII, the Order of Merit honours leaders in the arts, literature, sciences, culture and military. Limited to 24 members, the latest recipients of the order were chosen by Queen Elizabeth shortly before her death in September and presented by King Charles.
"When I looked up who had already had it, I was stunned," MacMillan says. "Imagine joining a list of past members that included Florence Nightingale, Henry James, Edward Elgar, Winston Churchill and William Lyon Mackenzie King – or the present ones such as David Hockney and Jean Chrétien."
Faculty of Arts & Science Dean Melanie Woodin congratulated MacMillan, who received the award in November at Buckingham Palace, on her historic achievement.  
"To be chosen and recognized by the late Queen for her contributions to research and teaching is nothing short of remarkable," Woodin says. "It's a fitting tribute to a world-renowned scholar who has given U of T so much."
UTC