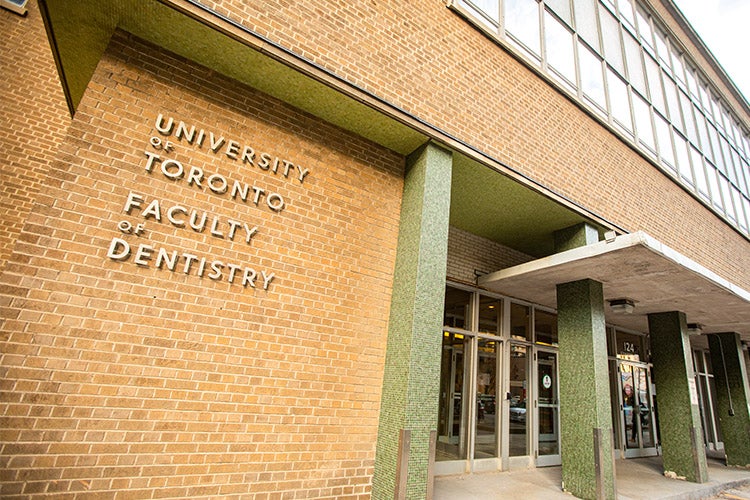 Faculty of Dentistry receives Gies Award from American Dental Education Association
The University of Toronto's Faculty of Dentistry has won the prestigious 2021 William J. Gies Award for Achievement – Academic Dental Institution from the American Dental Education Association ADEAGies Foundation.
The Gies Awards recognize individuals and organizations that epitomize the highest standards in oral health and dental education, research and leadership. 
"This award recognizes the immense contributions that our faculty members have made over the years to improving the health of so many," Dean Daniel Haas said. "Just a few examples of the numerous scientists who have had impact include David Locker, Christopher McCulloch, Paul Santerre, Barry Sessle, Dennis Smith, and George Zarb."
A leader in research excellence for more than 140 years, the faculty's global impact dates back to 1907 when graduate Ashley Lindsay was acclaimed as the founder of modern dentistry in China. Known for its multidisciplinary research culture, the faculty's impact can be seen through the contributions of its many leaders in such diverse fields as biomaterials, dental public health, implantology, pain research, periodontal physiology, matrix dynamics and more. It is also home to Canada's largest dental clinic, linking research and clinical care with more than 90,000 patient visits per year.
UTC