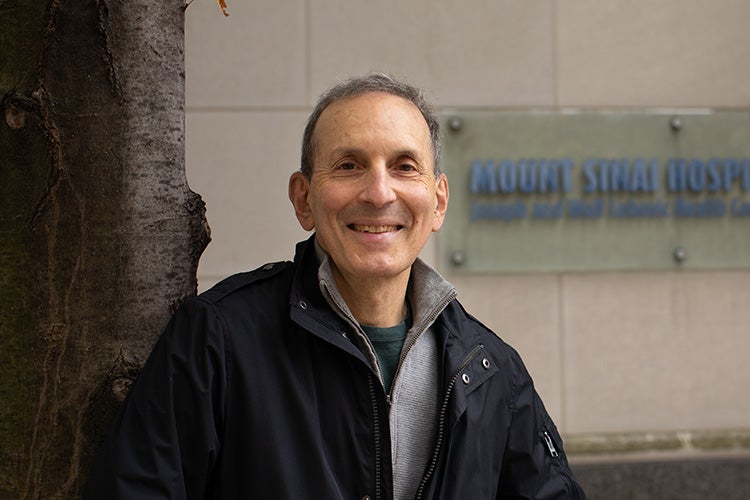 Daniel Drucker awarded 2023 Wolf Prize in Medicine
Daniel Drucker, a senior scientist at the Lunenfeld-Tanenbaum Research Institute, Sinai Health, and a professor in the department of medicine at the University of Toronto's Temerty Faculty of Medicine has been honoured with the 2023 Wolf Prize for medicine.
"We are very excited to have our science highlighted by the Wolf Foundation; this is terrific recognition for dozens of trainees and lab staff who have made important contributions over the years," Drucker says.
Drucker was recognized for his research on the physiology and therapeutic potential of glucagon-like peptides, hormones produced in the gut that now form the basis for several highly effective drugs to treat type 2 diabetes, obesity and intestinal disorders.
The Wolf Prize is awarded annually to scientists and artists from around the world, for their achievements in the interest of humanity and friendly relations among peoples. Eight laureates from five countries were honoured this year, and will receive a certificate and US $100,000 at a ceremony in Israel this June.
Drucker joins three other U of T faculty members who have received the Wolf Prize since its inception in 1978: John Polanyi (department of chemistry, 1982), Anthony Pawson (department of molecular genetics, 2005) and James Arthur (department of mathematics, 2015).
"The University of Toronto congratulates Dan Drucker on this latest recognition of his important work," says Leah Cowen, U of T's vice-president, research and innovation, and strategic initiatives. "His commitment to scientific discovery, his decades of meticulous work and dedication to improving the lives of patients have led to new treatments that have truly made a global impact."
Temerty Faculty of Medicine