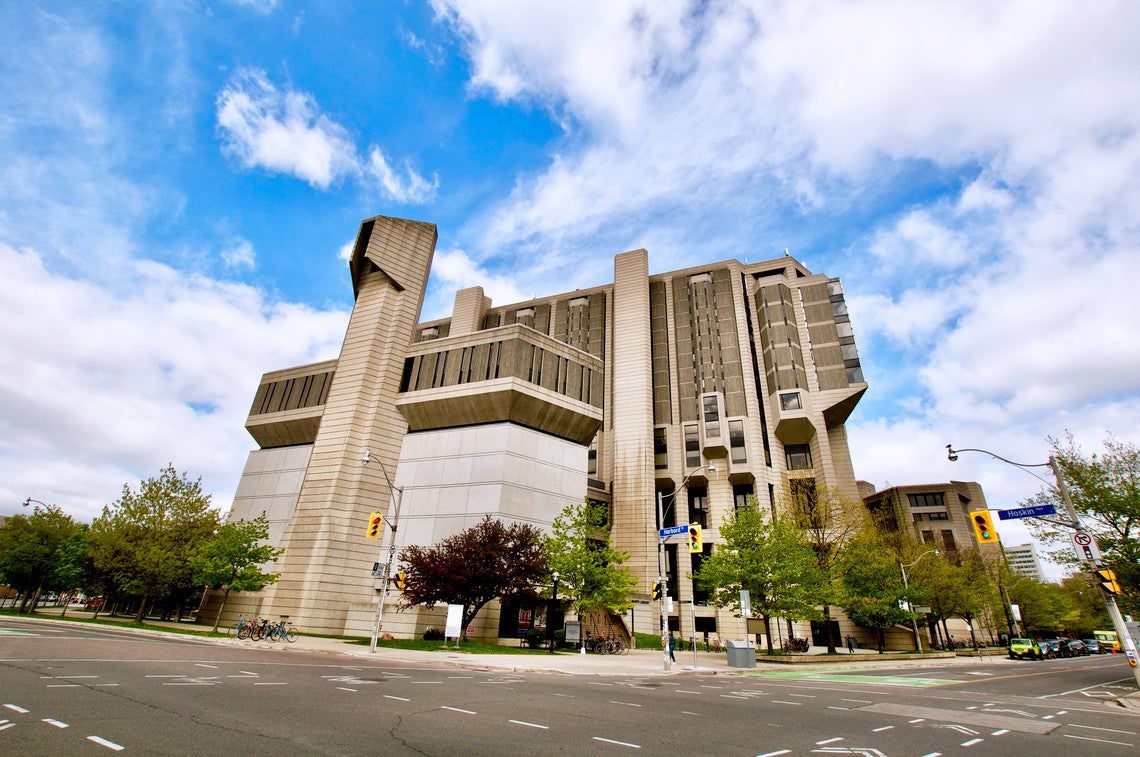 Robarts Library is now offering curbside pickup and the Gerstein Science Information Centre has opened a study space for students who need access to a computer or Wi-Fi  – welcome news for library users and for U of T's library staff. 
"Providing a safe and welcoming space to learn and do research is a huge priority for us as library staff," says Larry Alford, U of T's chief librarian. "And making available the vast record of research that we house here and to be able to reopen safely – that is a great feeling." 
Launched on June 22, the curbside pickup service is already in high demand. The hope is to expand the pickup service to other campus libraries, once safety protocols allow, Alford says. 
"When we had to close our buildings, it was very clear that it was a huge loss in terms of access to print collections that weren't online and frankly, a loss of access to technology for many students."  
Since early May, the HathiTrust Emergency Temporary Access Service has ensured U of T Libraries users have access to digitized versions of more than 2.5 million of the library's in-copyright print books, as well as more than 6.7 million public domain and Creative Commons-licensed works. While this was a boon for U of T Libraries and its users, the Trust only has around one-quarter of the university's entire collection already deposited and available online. The curbside pickup service will provide access to print books from Robarts Library that are not available through the Trust. 
Robarts Library was one of the last buildings on the St. George campus to close its doors in March, after the provincial government announced that all non-essential businesses were to shut down to limit the spread of the novel coronavirus that causes COVID-19. 
Alford recalls that on the last day that the library was open, there were still more than 300 people using the library's limited services. 
"The stacks were already closed and only a few of our floors were open, but we still had 300 people on our last day. It goes to show how badly our library users needed the access to hardware, technology, space and services we have." 
On June 18, the Gerstein Science Information Centre's Wallace Room, which normally seats more than 150 people, opened with five desktop computers available for students to book for three hours at a time, in addition to five bring-your-own device spaces. Alford says the reception for that service has been positive and demand is expected to grow throughout the summer.  
"Everything will be done incrementally as we look at taking small steps to do everything safely," says Alford. "Our priority will always be the health and safety of our community. 
"Library staff do this work because we care about our users, we care about supporting research and learning, and making important scholarly resources as accessible as possible."
Update: As of July 8, the U of T Mississauga Library began to offer curbside pickup service. The U of T Scarborough Library began offering curbside pickup as of July 13.
Search The Bulletin Brief