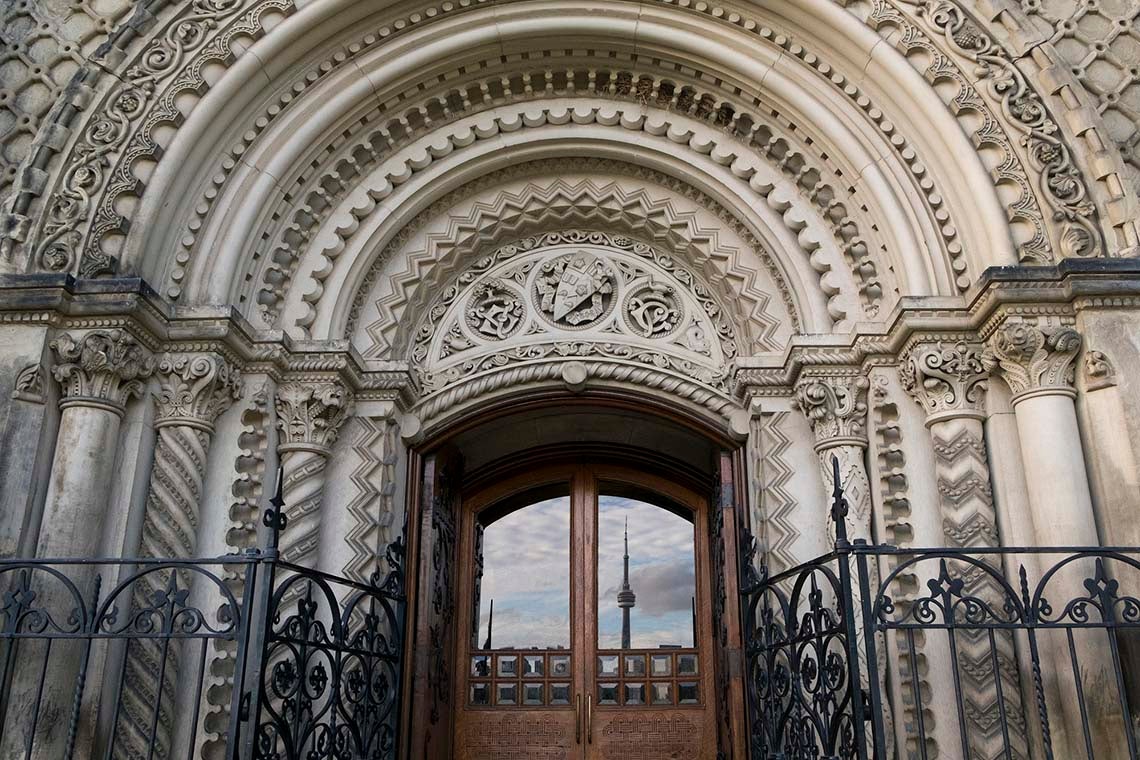 About 5,500 University of Toronto faculty and staff will soon have a chance to voice their opinions on the myriad university services – from human resources to IT support – they rely on to do their jobs.
Beginning on Oct. 22, U of T will launch its first-ever "service effectiveness survey" to gauge the importance of, and employee satisfaction with, 65 different services across U of T's three campuses.  
The two-part survey, which will be available for two weeks, takes about 15 minutes to complete and focuses on key administrative and support services like finance, human resources and procurement.
How easy is it to hire new staff? What's been your experience when trying to buy research equipment? Are you promptly reimbursed for work-related purchases on your personal credit card?
"If we can quantify it, we're going to measure it and see how we can improve," said Scott Mabury, the university's vice-president of operations. 
Those selected to participate in the survey will be contacted by email, from the address effectivenesssurvey@survey.utoronto.ca.
In addition to gauging employees' satisfaction and identifying areas for improvement, the survey's results will be used to lay the groundwork for a global benchmarking exercise U of T is preparing to undertake in June. Guided by Australia's Cubane Consulting, the exercise will allow U of T to gauge how efficiently it offers its services compared with about 50 other universities around the world that participate in the exercise annually.
Three other Canadian universities – the University of British Columbia, McMaster University and York University – already participate in the benchmarking program, with others poised to join the Canadian chapter.
"We always compare ourselves  to our peers through academic and research rankings," said Kelly Hannah-Moffat, U of T's vice-president of human resources and equity.
"Now we  will have the ability to compare and analyze how we prioritize and allocate funds for various forms of service delivery." 
Once the benchmarking has been completed, U of T plans to follow up with another employee "listening" survey six months later, and then once a year going forward.
The benchmarking exercise and accompanying survey come nearly three years after U of T revealed it had reduced its annual operating expenses by $54 million – money redirected to other academic and support services – through a series of initiatives. They included retrofitting buildings with more efficient HVAC systems, improving co-ordination of building use in the summer and making upgrades to IT systems to allow for more automation.
Mabury stressed such programs aren't about downsizing, but rather squeezing every drop of value out of each dollar the university spends.
For example, U of T discovered through its operational excellence initiative it was paying three employees to monitor the university's IT systems overnight even though the systems could essentially monitor themselves. So the workers were moved to daytime hours, increasing the university's capacity to respond to IT problems experienced by students, faculty and staff.
Similarly, the adoption of automated invoice management system at the downtown Toronto campus's facilities and services department not only freed up staff to work on other, higher-value tasks, but reduced the time required for suppliers to get paid. That, in turn, resulted in savings for U of T in the form of vendor discounts and fewer late payment penalties.  
"You often have these things you've been doing for decades that you can simply stop doing," said Mabury.
"Then you can use those resources to start or support other services much more useful or necessary to the university."
Search The Bulletin Brief