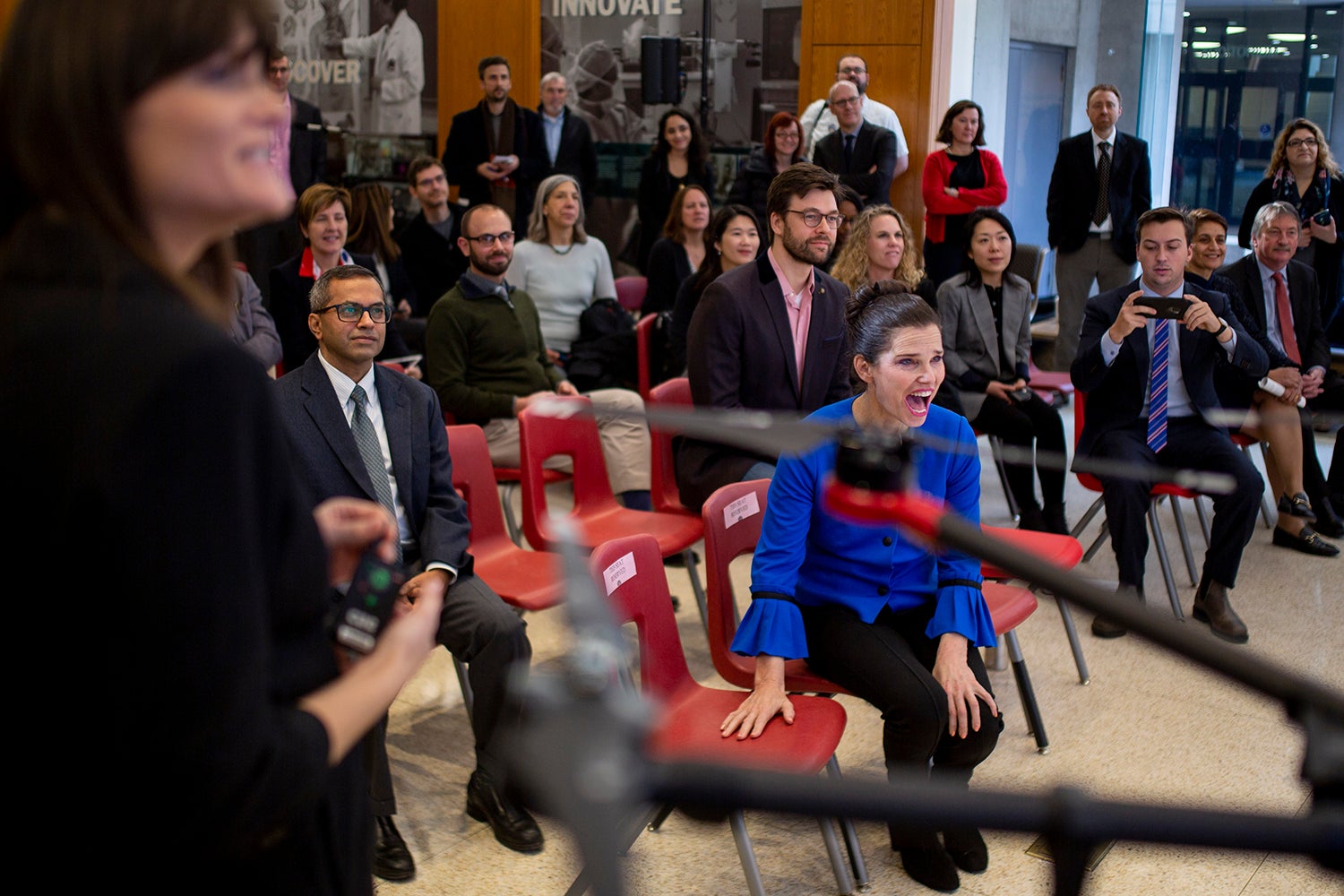 From organizing staff retirement parties to receiving a foreign dignitary on campus, you can bet event planners at the University of Toronto have been working hard behind the scenes.
Main Event, an upcoming conference for event planning professionals at U of T, is formally bringing together all the internal staff who are involved in organizing events. The April 2 conference is being organized by the Office of the President and will be the first of its kind for the university.
"There's a lot of creativity across the three campuses when it comes to event planning. I think the challenge is meeting the objectives of the local division and also giving it that consistent U of T brand," says Bryn MacPherson, assistant vice-president in the Office of the President and chief of protocol.
For example, as the chief of protocol, MacPherson often gets questions from staff about how to receive guests or dignitaries in a consistent manner befitting of the university.
"I think that's something many U of T event planners are looking for: a way to ensure best practices are shared broadly across the university," she says.
Stevie Asselstine, manager of donor relations and advancement at the Rotman School of Management, says she's looking forward to expanding her network at Main Event. Prior to her role at Rotman, where she is the sole alumni event planner, Asselstine worked in the central division of university advancement with a team of six event planners.
"A lot of my former DUA coworkers have gone on to other divisions so I know that I can call on them for ideas, which is great, but I know that not everybody has that," says Asselstine.
In addition to networking, Main Event will feature skills development sessions such as speechwriting and will address topics ranging from complying with accessibility standards to managing disruptions from the public. Special guests will include President Meric Gertler and Stewart Wheeler, the chief of protocol of Canada, who will deliver the keynote.
MacPherson says a newly created U of T Event Professionals Group is already prompting conversations among U of T staff who are looking to bounce ideas off of their colleagues. The group, run as an Office 365 team, is intended to be a reliable network and community for event planning professionals at the university and will help facilitate interoffice collaboration.
"There are conferences and associations outside of the university, but we thought, why not harness the expertise we have within the university and share with one another?" says MacPherson.
Search The Bulletin Brief