New Centre for Learning, Leadership & Culture to empower U of T employees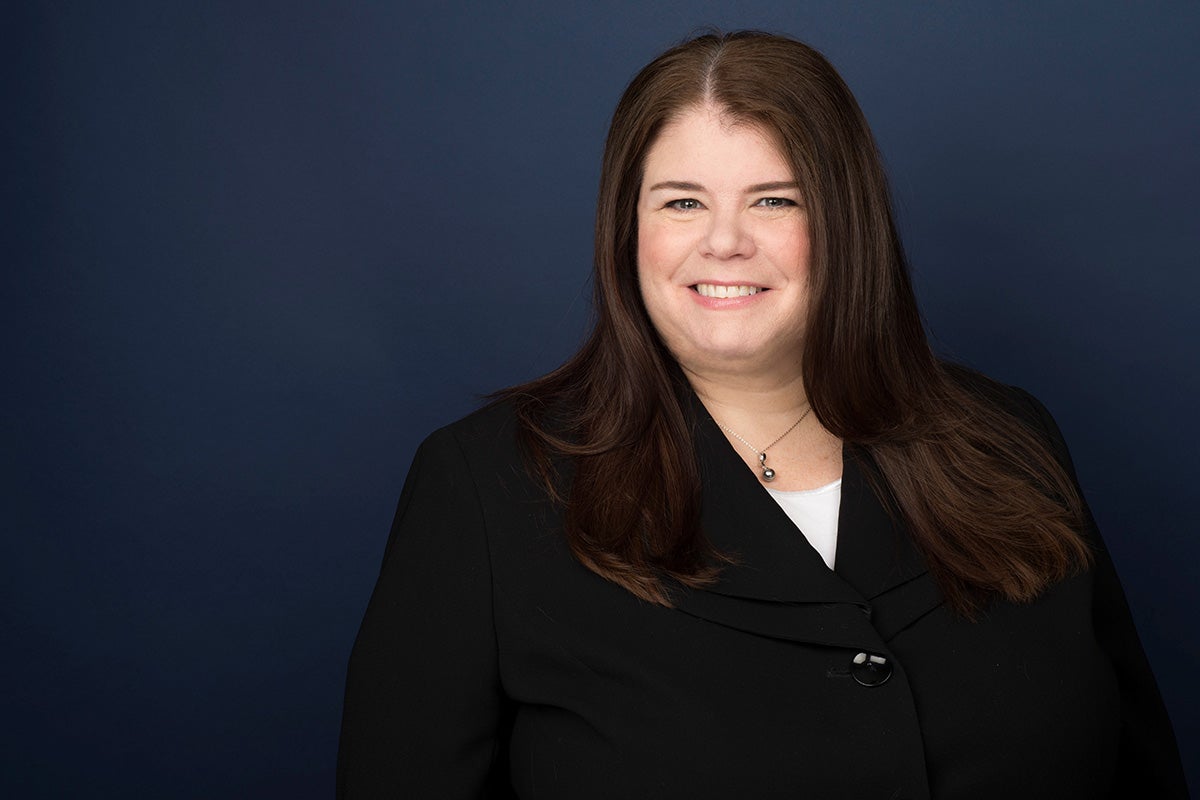 Linda Hills is the director of the Centre for Learning, Leadership & Culture. (supplied photo)
The University of Toronto, recognized as a top Canadian employer for more than a decade, supports its employees through various stages of their careers and boasts a two per cent staff turnover rate – around five per cent less than other higher education institutions.
In an interview with Forbes magazine earlier this year, Kelly Hannah-Moffat, U of T's vice-president, human resources and equity, described the university's approach as one that makes a "lifetime investment in people."
Now, with the launch of the new Centre for Learning, Leadership & Culture (LLC), U of T is further strengthening its commitment to workplace culture by offering enhanced learning and development programs across its three campuses.
Linda Hills, director of learning and leadership development, says she's planning to "shoot for the moon" with a refreshed strategy for the office, which was previously known as the Organizational Development & Learning Centre.
Hills recently sat down with the Bulletin Brief to talk about the LLC's new identity, offerings and approach to learning.
Can you speak to the big-picture vision of what the LLC hopes to achieve?
One of the key things we're trying to implement across all three U of T campuses is a development- and talent-focused culture. The LLC 's approach will focus on building the skills, behaviours and mindsets to ensure we foster employee progress at all levels so they are prepared to meet the challenges of the future. When considering the demographics of the workforce, many Gen Y and Z-ers have different career expectations than their predecessors and learning is their number one priority when they're looking for a job. They want to know how their employer is going to deliver continuous learning to support their career success. So we need to provide them with easy to understand information, tools, options and opportunities to grow their careers. This is a very positive shift in perspective, but it also means we have to up our game. Because what we were doing before is not going to satisfy the next groups of employees that are joining the university community.
The whole talent cycle needs to be looked at. We need to be responsive to the needs of a changing workforce. There are a lot of folks who have served this university brilliantly for 30, 40 and sometimes even 50 years. They're going to start to retire and we need to have people who are ready to move into those positions. We recently hired a director of talent management who will oversee talent acquisition, onboarding, succession planning and off-boarding.  The middle part, which is development – getting employees to meet their career aspirations – will be a partnership between employees and their managers, with the tools provided by the LLC both in and outside of the classroom. We'll be offering multiple delivery methods to ensure that staff have the opportunity to learn in the way that best suits them on all three campuses.
What kind of learning will the LLC be offering to employees?
We've created a set of organizational competencies – the "how" of our jobs. The organizational competencies are designed to set the benchmark behaviours for working here – they are about how we show up and connect with our colleagues every day. It's really about making sure that everyone is contributing to U of T's excellence.
The competencies are leadership, equity, diversity and inclusion, collaboration, innovation and excellence, and stewardship, meaning we're all responsible to the university by protecting the brand and using our resources effectively.
We will continue to offer courses to match these competencies so that our talent can find the right development opportunities that they need and want.
How is the LLC helping to develop leaders?
There are four different components of leadership that we'll be focusing on at the LLC: self, people, management, and strategic. Leadership starts with the self – being accountable and self-aware.
It's important to note that leading people is not the same as managing them. It's about setting up your employees so they can find solutions and come up with new approaches rather than telling them what to do. It's more about inspiring and engaging them so that they can get to the end result themselves. Management leadership is about the business side of leading a team, such as the processes managers have to follow (e.g. how to recruit, how conduct performance appraisals). Finally, strategic leadership is about thinking big picture, creating multi-year plans for the university.
Let's talk about the culture component of the LLC. What will that entail?
When we talk about culture, we're talking about day-to-day workplace culture.  We want to create an inclusive culture that prepares individuals for the next step in their careers. I often think back to a book called Drive: The Surprising Truth About What Motivates Us by Daniel H. Pink, which outlines three things that an employee needs to feel motivated – autonomy, purpose and mastery. We want to foster a culture that will make employees feel like they're trusted to do their work, are working toward a clear purpose that matters to them and the university, and that expands their skillset. Our job is to provide leaders with tools and techniques to develop our employees' strengths and prepare them for a diverse range of opportunities.
To that end, a major focus for the LLC in the next two years will be creating leadership development programs to provide leaders with the skills they need to do this.  Traditionally, promotions in the workplace – any workplace – have been based on technical expertise. Consequently technical excellence led to management and leadership opportunities but often without the professional development required to learn how to support and lead other people.  The former ODLC introduced the Manager's Academy, which was focused on the tasks and processes of leading a team.  We need to build on that to create programs that focus on people leadership, which is based on the human skills leaders need to get things done through people.  One key shift will be to a "manager as coach" approach.  Coaching is often confused with feedback.  True coaching is about asking the right questions so that employees discover solutions and development opportunities themselves.  Building coaching skills will also enable our People Leaders to have rich development conversations with their employees and contribute in meaningful ways to their career growth.
At the heart of this cultural change is recognizing that we need to provide our leaders with the skills, behaviours and mindsets they need so they can set their employees up for both in-role success and career growth.  Leaders are key to creating a learning and development culture, so they are a priority for us in 2020 and 2021.
What is SuccessFactors and how will it enhance the employee experience?
SuccessFactors is a suite of talent management tools, one of which is a learning management system. It will allow each employee to look at their learning history in one place. It's designed so that managers can easily identify what professional development options are available to support their employees in getting to the next stage of their career. Our goal is to have a development plan for every employee that is drafted in collaboration with their manager.
Now that the LLC has launched, what's next?
We have a lot more development to do. The next three to five years will be a lot of building up of our programs to reach the first level of what we want to achieve. Then, we'll re-test and recalibrate. We are really excited to introduce this new learning platform to our community and to introduce them to best practices in people leadership, building inclusive cultures and new learning opportunities, while continuing to expand our programs.
Subscribe to the Bulletin Brief