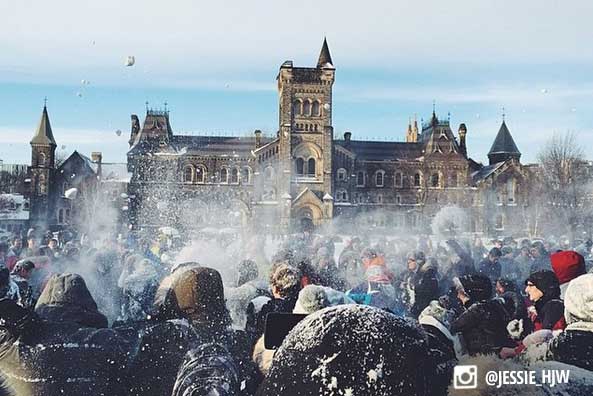 The year in social media: favourite moments at U of T
UTC social media team shares some of the highlights
In a community as large and vibrant as the University of Toronto, it's just not possible to capture all the standout moments in a year.
But that didn't stop the social media team at University of Toronto Communications from trying.
They sifted through hundreds of images, posts and tweets from 2015. Their conclusion? From the labs, classrooms, dorms, libraries, and athletic facilities to the communities surrounding our three campuses, there is some amazing U of T-related thing happening at any given moment. 
Below, the social media team shares just a few of its favourite funny, heartwarming and inspiring moments from 2015: