Working with Apple, U of T researchers to test smartwatch's ability to help prevent heart failure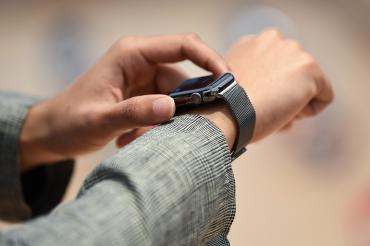 The University of Toronto's Heather Ross, one of Canada's top cardiologists, is seeking to miniaturize life-saving medical equipment so that it fits easily into a patient's pocket – or around their wrist.
She and a team of other U of T Faculty of Medicine researchers – based at the Ted Rogers Centre for Heart Research and University Health Network (UHN) – will work with tech giant Apple this fall to test whether the new Apple Watch Series 6 and its blood oxygen sensor can collect data to help manage heart failure.
"It's a tremendous opportunity," Professor Ross says. "We know that U of T is a top global university and we know that UHN is number four in the world as per Newsweek, so to have Apple also recognize that is a tremendous honour – and I feel an enormous responsibility to make sure the study is done right."
Ross will be joined in the project by fellow U of T researchers Yas Moayedi, of the department of medicine, and Chris McIntosh, of the department of medical biophysics. The Ted Rogers Centre for Heart Research is a partnership between U of T, UHN and the Hospital for Sick Children.
In a clip posted to Twitter after the Apple product launch – retweeted by Apple CEO Tim Cook to his over 12 million followers – Ross, wearing a white lab coat and scrubs, gestures to a room full of heart-monitoring equipment and says the goal is to condense all of it into a device the size of a smartwatch.
About 600,000 Canadians are living with heart failure, according to the Heart and Stroke Foundation, but Ross puts the number closer to one million. One-in-five people over the age of 40 will experience heart failure, she adds.
"This is a global problem with a very significant impact on a patient's quality of life and their survival," Ross says, noting the average life expectancy after diagnosis is just 2.1 years.
When Ross describes the symptoms of heart failure, she draws on experience beyond her medical training and interaction with patients. In 2006, while hiking Antarctica's highest mountain to raise money for heart failure research, she suffered pulmonary edema – a life-threatening build-up of fluid in the lungs that many people with heart failure experience.
One of her former heart transplant patients helped saved her life.
"There is nothing that equates to experiencing what your patients go through," says Ross.
She says wearable technology, like the sensors in the new Apple Watch, could allow doctors to keep closer watch on patients' health beyond the narrow window when they see each other in the clinic.
"It's really blind luck if the day that the patient is coming to see you in clinic is the day they feel unwell," Ross says. "In fact, most of what happens to patients happens in between their episodes of care – and, if that's the case, then to a certain degree we're doing everything backwards."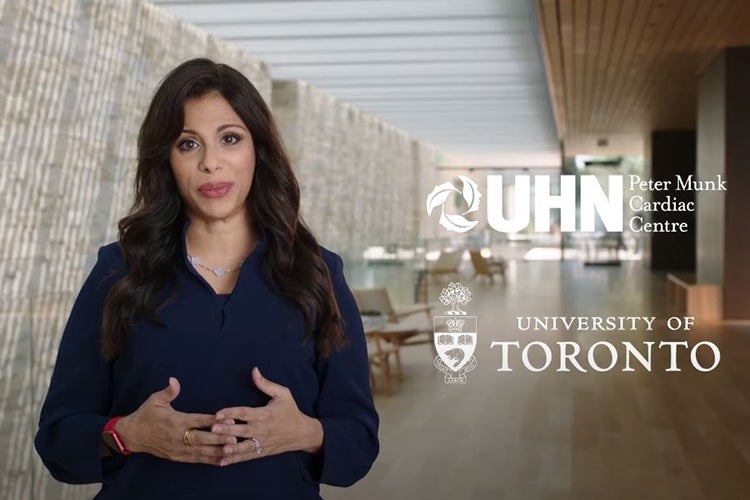 Sumbul Ahmad Desai, vice-president Apple Health, speaks during a live Apple event this week where the Apple Watch Series 6 was unveiled.
Apple's watch isn't the only tool being used to improve patient care between visits to the doctor's office.
At UHN, cardiologists already have years of experience monitoring and managing patients' health outside the hospital using a self-management app called Medly that connects them with doctors. It allows patients to keep track of their weight, blood pressure and heart rate and pushes personalized care instructions to the user. The system also alerts the patient's care team when there is a problem.
In a recent paper, Ross and fellow UHN and U of T researchers share results suggesting a 50 per cent drop in heart failure-related hospitalizations and 24 per cent decrease in the number of all-cause hospitalizations in the first six months after program enrollment.
"Medly is changing the landscape of heart failure and it's still looking at relatively common and easy-to-measure and monitor items," she says. "The real question is: will having more sophisticated sensors change what we do?
"That's what we have to find out."
UTC