The woman who loves giraffes: Pioneering researcher comes to U of T for screening of documentary about her life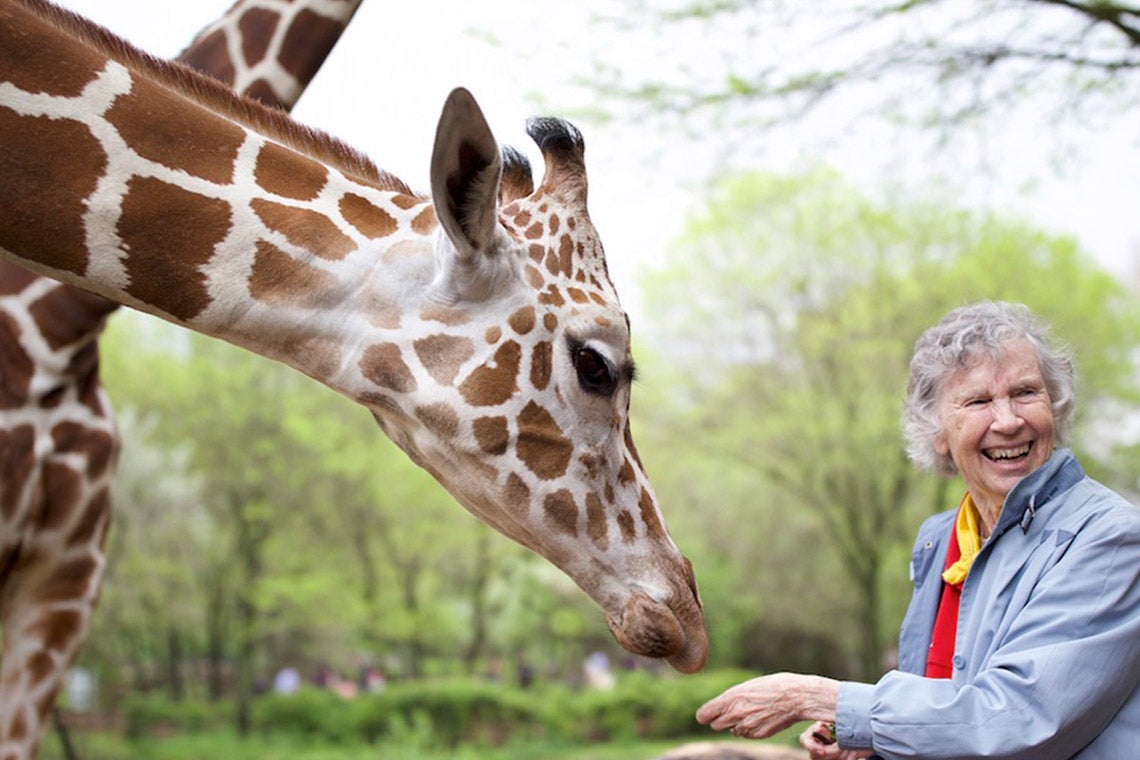 In 1956, Anne Innis Dagg, who had just completed her master's degree in genetics at the University of Toronto, ventured on her own to a ranch in South Africa to study giraffes – an animal she'd been fascinated by since childhood.  
The trip was a leap of faith. Innis Dagg, who was 23 at the time, had corresponded with the rancher using her initials to disguise her gender, but when he found out she was a woman, he tried to rescind his initial offer to let her stay at his property.
But Innis Dagg's persistence paid off, eventually convincing the owner to let her stay at the Fleur de Lys ranch and realize her dream of studying giraffes.
Her research on giraffes is widely thought of as the first time animal behaviour was studied in Africa – preceding the work of primatologists Jane Goodall and Dian Fossey.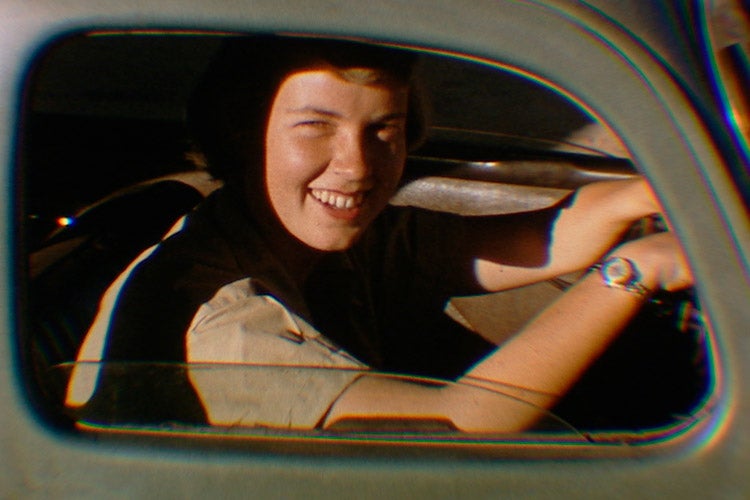 Innis Dagg in South Africa, taken in 1956 (photo by Alexander Matthew)
Over half a century later, Innis Dagg returned to the site where she first witnessed giraffes in the wild, this time with a film crew shooting a documentary about her life and career called The Woman Who Loves Giraffes.
This evening, Innis Dagg will be coming to U of T for a screening of the film and a Q and A at Innis Town Hall on the downtown Toronto campus.
The event is sold out but there will be a rush line for seats that may be available on the day.
Innis Dagg will be returning to the university she remembers fondly.
"I just loved it – after the first year, which was a lot of math, which I didn't really like," says Innis Dagg, who completed her bachelor's and master's degrees at U of T, and is the daughter of famed political economist and U of T Professor Harold Innis and economic historian and dean of women at University College, Mary Quayle Innis.
Among Innis Dagg's incredible discoveries was the way male giraffes fight  – footage of which can be seen in the documentary.
"Two males get together and hit each other with their terrific necks that are quite long and very heavy and you can hear the bang as they contact," says Innis Dagg. "It's sort of a dance in a way and yet it's also very fierce."
But in The Woman Who Loves Giraffes, the long-necked mammals take a back seat to the incredible life of Innis Dagg. Despite being the subject rather than the observer, she quickly discovered that she enjoyed being in front of the camera.
"I was afraid I would get self-conscious, but then I got to thinking that this is a good tale so I'll just make the most of it," she says.
Innis Dagg's tale is a good one – full of both accomplishments and challenges.
As a female academic, she faced significant barriers throughout her career. In 1972, she was denied tenure at the University of Guelph and was later told by the dean at the University of Waterloo that she would never receive tenure there either because she was a married woman.
Instead of backing down, Innis Dagg became a feminist activist – fighting for her own work and that of other female academics.
Innis Dagg says she sees many parallels between the obstacles women face today and when she was a younger academic but says there's much more solidarity in today's feminist movement.
"We have a fighting chance now," she says.
Her advice to women in academia?
"Don't let the men get away with anything. In the olden days, we didn't know how to do that because all the men had all the power, but now there are enough women who can get together and say, 'This is wrong, let's work on it.'"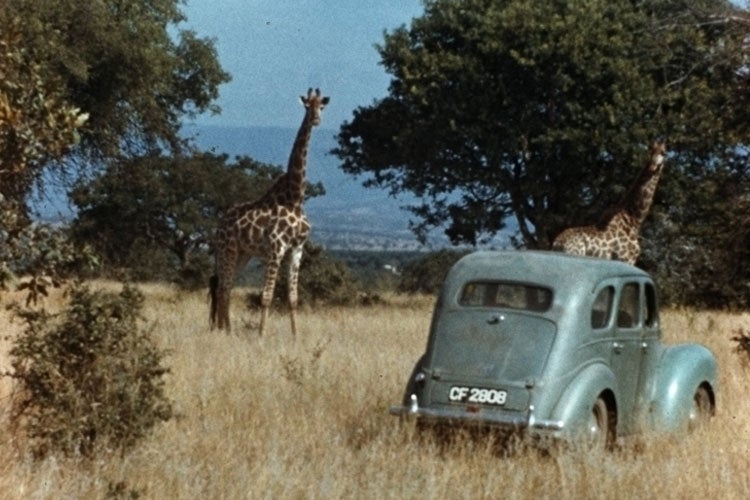 Innis Dagg 's rickety car, Camelo, amid the South African giraffes in 1956 (photo by Alexander Matthew)

Innis Dagg says she's thrilled to see a new generation of women interested in studying animals in the wild.
"More and more women are getting into it and it's partly because of me, I think, which is nice," she says.
For researchers like Samantha Stead, a PhD student in the department of anthropology, Innis Dagg serves as a role model.
Stead spends her summers in Uganda observing monkeys in the wild and says Innis Dagg's passion for her work with giraffes is a reminder of why she got into the field in the first place.
She's also building on Innis Dagg's work advocating for women in academia by working with members of the U of T community on addressing the challenges women face when conducting fieldwork, particularly with regard to sexual violence.
Stead recognizes that it was even harder for Innis Dagg at the time, who had to establish the framework for her fieldwork on her own, whereas researchers today have a lot more support and guidance.
"Anne wanting so badly to go [to South Africa] just to observe wild animals – I respect her so much for being able to do that, especially as a woman," says Stead.
UTC