Where textbooks are in short supply, restricted internet access can help: U of T researcher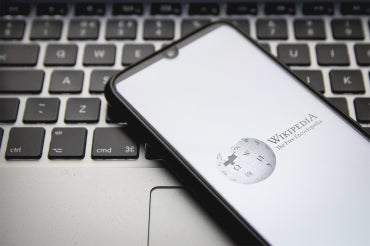 Smartphones are often seen as a distraction in schools, but a new study co-authored by a University of Toronto development economist suggests they can be useful in under-resourced institutions – under the right conditions.
A paper co-written by Laura Derksen, of U of T Mississauga and the Rotman School of Management, showed that some high school students in Malawi who were given restricted access to Wikipedia via smartphones after school and on weekends improved their English and biology exam scores. 
The study, conducted with Catherine Michaud-Leclerc of Laval University and Pedro C.L. Souza of Queen Mary University of London, recently appeared in The Journal of Development Economics.
"Teachers and policy-makers have viewed the internet as a problem," says Derksen, an assistant professor of strategic management.
"We wanted to show that if you can carve out the part of the internet that is both compelling for teenagers and educational, you can get the best of it while not getting the worst of it."
The researchers worked with students of mixed socioeconomic status at four government-run boarding schools in Malawi between 2017 and 2018 – a time when the southeastern African country of roughly 20 million was on the cusp of widespread internet adoption. 
Researchers gave 300 randomly chosen secondary students access to a "digital library" after school and on weekends during the school year, where they could use an Android smartphone to access Wikipedia and Wiktionary exclusively. The students didn't have alternative access to the internet. 
Under the supervision of research staff, students were able to browse privately using nicknames to ensure anonymity, and they were allowed to take notes. 
Though students spent more than an hour a week in the digital library, they spent most of their time researching subjects unrelated to course material, the researchers say. 
Anonymized browsing data showed that students looked up topics ranging from philosophy to sports, music and entertainment. Among school subjects, biology, physics and chemistry were the most popular, in that order. 
Although the students surfed Wikipedia broadly, they performed no worse on their exams – but the low achievers did better in English and biology. The researchers observed no effect in any subject among high achievers. 
Since most students' internet activity was not school-related, researchers speculated that the English gains may have been due to students spending more time reading. Biology was the top-researched subject during the 22 per cent of the time they spent on school-related pages.
"They read about everything," Derksen says. "You would see the same student jumping around to entertainment, to news, to sex, to something for school, to quantum physics."
Students said they trusted what they were reading, especially in important topics prone to misinformation or not always covered in textbooks, such as world news and safe sex. They also preferred Wikipedia to other sources of information for general interest topics – and even over their biology textbooks. 
The study suggests there's potential for under-resourced countries with low high school competition rates to supplement donated books with online material. Providing high school students with restricted internet access via smartphone costs roughly US$4 per student per month, the researchers say. 
"It's not that expensive to buy a set of smartphones," Derksen says. "The schools have staff who can manage them. It's a low-cost, high-benefit intervention for poor countries."
UTM