Wattpad, founded by U of T alumni, launches publishing division: New York Times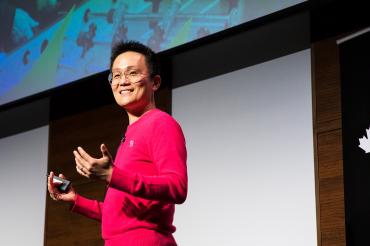 Wattpad, the storytelling platform co-founded by two University of Toronto alumni, is launching a book publishing division, according to the New York Times.
Allen Lau, the company's CEO, told the newspaper Wattpad Books will take the "guesswork" out of the publishing business by producing books after analyzing the hundreds of millions of stories on the app to identify which themes and elements are popular among readers.
Lau first co-founded Wattpad in 2006 with Ivan Yuen. Originally envisioned as an e-reader, Wattpad now boasts a user base of 70 million people who write, share and read stories on the app. 
Valued at US$400 million, Wattpad has already partnered with book publishers, TV studios and Netflix to turn some of those stories into novels, movies and TV shows.  
UTC